10 Homemade Wine Bottle Crafts For Christmas
|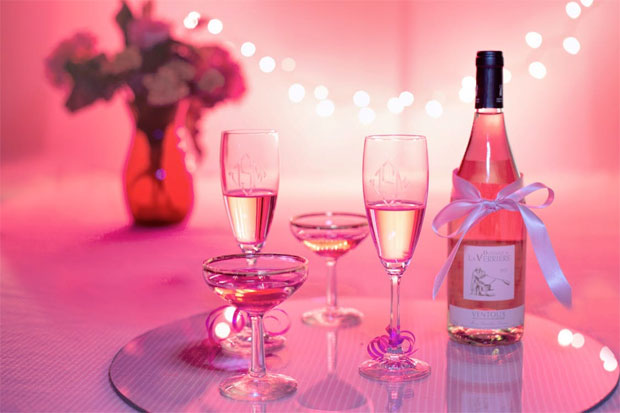 10 Homemade Wine Bottle Crafts For Christmas
It's time for the holidays and you may be looking for some fun ways to upcycle some of your items in order to save time and money on decorations. If your family enjoys a lot of wine throughout the year, you may be looking at some options for using those empty bottles as Christmas crafts. Here are 10 quick ideas that you can try for your wine bottles.
Cover with Glitter for a Shiny Addition to Your Décor!
Looking for a nice sparkle on your side table? Then cover a wine bottle with glitter and put a couple pieces of fake holiday greenery in it.
Wrap with A String-Based Material
Whether it's yarn, twine, or raffia, you can find something that looks great and matches the other sorts of décor that you're putting in your space for the holidays.
Chalk Paint for a Modern Twist
If you're more skilled with your art design, consider getting chalk paint and dressing up your bottles with fun, trendy holiday designs.
Fill it with Lights
Whether you use string lights or some other sort of lighting, you can use a wine bottle and fill it with the lights – it looks awesome and it can provide a soft glow for the holiday season.
Create a Holiday Planter
Want a great looking holiday planter? Get some green and red rocks from the store, fill the bottle of the wine bottle with them, add water and put your favorite live greens in the top. Add a bow for more color!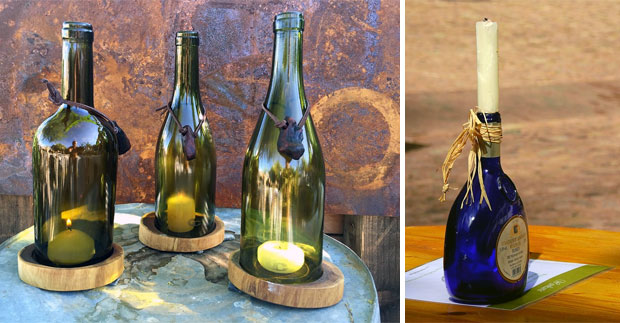 Candle Holder
Wine bottles are great for candles, especially longer ones!
Wax Art
Similar to the candle idea, you can put a long, multicolored candle on the top part of your wine bottle. Light it and allow all of the wax to melt on the outside of the wine bottle – then let it dry! It'll look pretty awesome, and your kids will love the cool colors that come out of it.
Beautiful Stencils
There are all sorts of holiday stencils out there. Use any material that you like that stays well on glass (paint, etc.) and then draw some of your favorite holiday stencils onto your wine glasses.
Holiday Faces
With a little bit of work, you can put together a Santa, the Grinch, or any other favorite holiday character on a wine bottle. Then, you can get a big, long hat and put it over the neck of the bottle. Perfect!
Don't Forget the Corks!
You can do all sorts of projects with the corks. Some people use them to make their own bulletin boards, or you can use them to make ornaments. Either way, corks can be a fun part of making wine bottle art as well.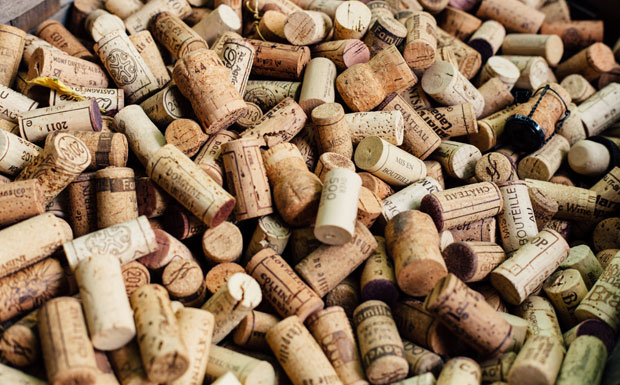 You can use some of these ideas as gifts too! If you want to read more and find wine bags to put them in when you gift them, there are plenty of options for that as well. Do some research and find what will work best for your purposes.
Guest Article.