14 Brilliant Uses for Muslin Squares
|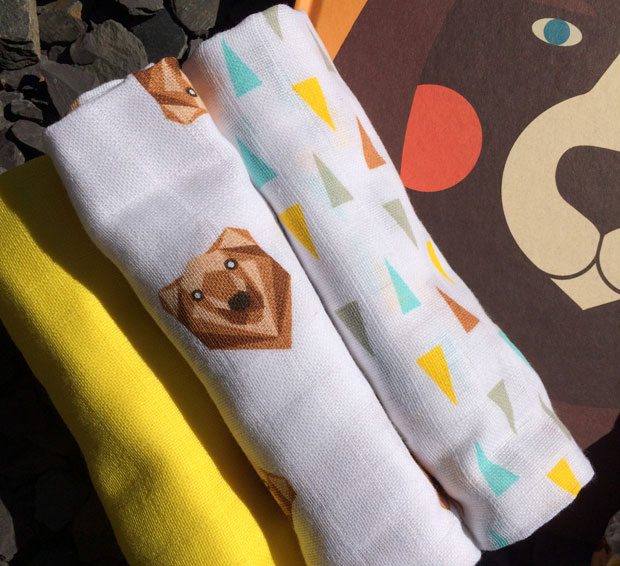 14 Brilliant Uses for Muslin Squares & Swaddling Blankets
I remember when I was pregnant with my first baby back in 2013 and I was reading a lot about baby essentials and looking for recommendations from other parents. One of the things that always showed up on lists of things to stock up on were muslins and, at the time, I didn't know just how useful these would be for the baby years, the toddler years and beyond.
The muslins featured in this post are the gorgeous miosquares from Bambino Mio.
Muslins are great and can be used for so many things. They come in different sizes too which are useful for different things.
Here are my favourite uses!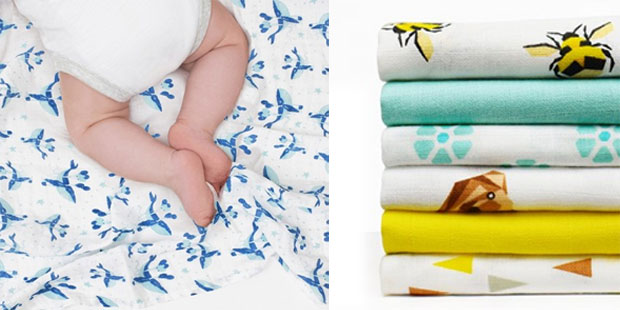 14 Brilliant Uses for Muslin Squares & Swaddling Blankets
Regular sized muslins
To protect your clothes from baby sick

—

my eldest was rarely sick but my second baby was sick pretty much all the time. She had reflux and would vomit after nearly every feed which could be quite messy… A muslin on my shoulder would save my clothes if she decided to vomit on me.
To mop up baby sick

—

I also always kept one on hand to catch and clean up any sick. They're soft and absorbent so work really well for this.
To protect furniture and bedding

—

If I expected my baby to fall asleep, I would put a muslin down where I wanted to put her down: in her SnuzPod, the sofa, the bed or her baby bouncer. This would then catch any dribbles and protect the furniture.
As a comforter

—

my two daughters never really used a comforter, but a muslin makes a good one. The mum can sleep with it for a few nights to get her scent on it and then it should be comforting to her baby.
As a changing mat

—

a muslin doesn't take up much space in your bag at all and makes a perfect changing mat for on the go or at home.
As a breastfeeding cover

—

I would often take a muslin in the changing bag to use as a breastfeeding cover when feeding in public. I just tucked one corner in each bra strap to hold it in place.
As a nappy!

—

If you're using cloth nappies, you can put folded up muslins into a nappy cover and this will act as the absorbent insert. They are very absorbent and wash and dry really well which is great.
For runny noses

—

muslins are nice and soft (and get softer with washing) so make great hankies for when the kids have a runny nose.
As rags

—

When your children have grown up, you can still use your muslins for cleaning. They're especially good for windows, in my experience.
Large muslins
For swaddling

—

Large muslins make lovely swaddling blankets for babies. There are even specific swaddling ones like these from Bambino Mio that are super soft and cosy.
As a thin blanket

—

During the current heatwave, we've been using a 100% bamboo Bambino Mio swaddling blanket as a thin cover at night. This gives your child the comfort of being covered up while still keeping them nice and cool as the fabric is thin and airy.
As a sun cover

—

Thin muslins can be used as a pram cover to create some shade if your baby wants to sleep. Like with any cover, it's important to keep checking on your baby, ensuring good air flow and keeping an eye on the temperature inside the pram.
As a playmat/picnic blanket

—

Babies and toddlers don't always like the feeling of grass and a large muslin makes a great place to sit on in the park for a snack or a bit of tummy time etc. It also works the same indoors to protect the carpet if your little ones are eating something.
As a sheet

—

large muslins make perfect cot or crib sheets for your baby which is great when travelling or visiting friends. They don't take up much room in your bag and they have so many other uses too unlike a sheet that's just a sheet.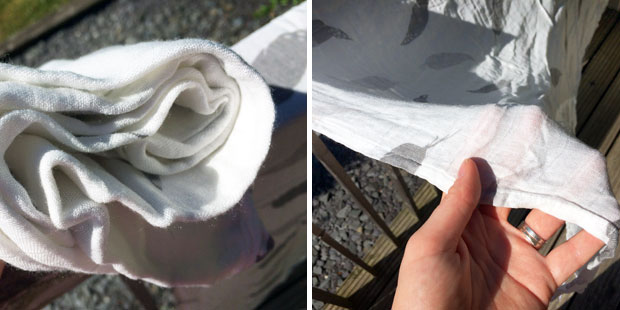 Those are my favourite uses for muslins! Can you think of more uses? Do you / did you use muslins with your children?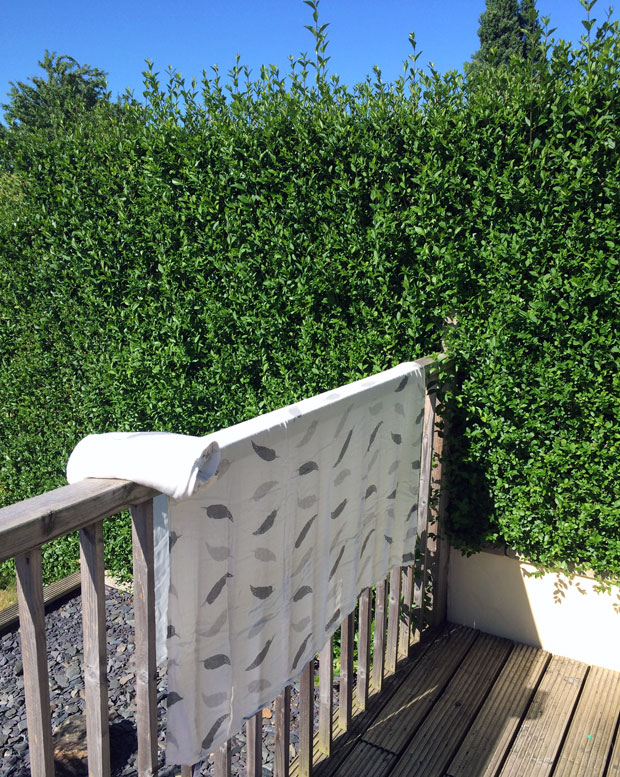 This post features PR samples of Bambino Mio miosquares and swaddling blankets.