3 Zero Waste Period Options
|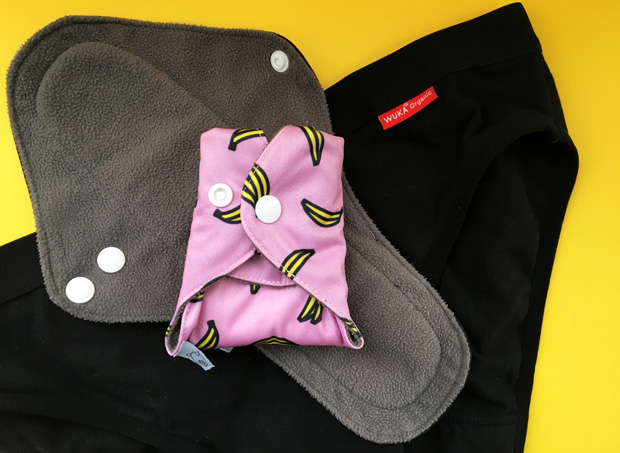 3 Zero Waste Period Options
Periods are something that half of the population has to deal with for many, many years and it's also something that creates a lot of waste if disposable sanitary products are used. I'm all about making periods more comfortable and also waste free at the same time.
Read on for 3 zero waste period products that are better for you, your wallet and the planet.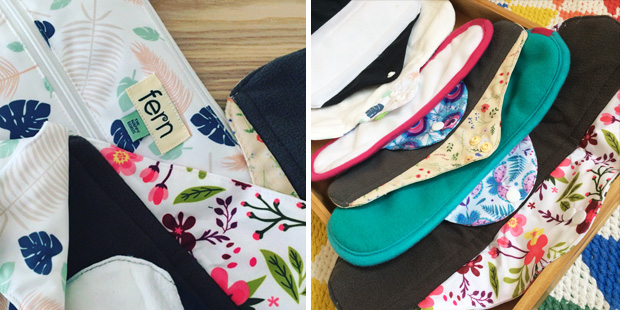 CSP – Cloth Sanitary Pads
Cloth sanitary pads work very similarly to disposable pads – you place them in your underwear (they fasten with poppered wings instead of sticky wings) and they absorb your flow. They're usually more absorbent than disposable pads and much more comfortable.
When you need to change your pad, you place the used one in a wetbag until wash day. Some like to rinse their pads in cold water straight after use but it's not neccessary and not always practical. It does reduce the risk of staining on white pads though.
I have lots of favourite brands that I enjoy using. All are available in different sizes. What works for you will depend on your preferences and your flow. You can get a free personalised recommendation from The Nappy Gurus – just fill in this quick questionnaire.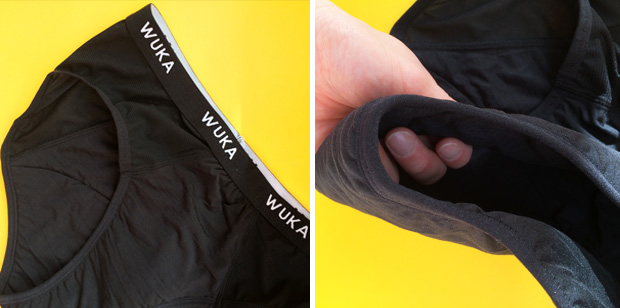 Period pants are an amazing invention! When I first heard of them, I wasn't sure it would be something I'd enjoy using but I tried a bunch of different brands last year and love them! My favourite brand is WUKA which is available from The Nappy Gurus too. They are so comfortable and make my periods a lot easier to deal with.
You can use period pants if your periods are heavy. My periods are heavy and on heavy days and overnight, I like to use period pants combined with CSP for extra security. Plus, they are great for keeping CSP firmly in place. On light days, I wear the period pants on their own and feel even more comfortable.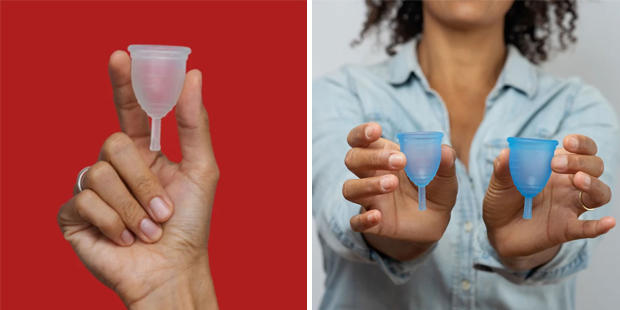 Loads of women rave about their menstrual cups and they're a great option for many. They're very eco friendly and easy to look after. It might take a few cycles to get used to fitting your cup and finding your technique but after that your periods should be much more care-free. A cup can last you up to 10 years which is amazing! A popular brand is Ruby Cup that comes if two sizes to fit your body and your flow and everytime someone buys a Ruby Cup, the brand donates a cup to a girl or woman without access to period care products.
The Nappy Gurus stocks all these items and more and you can enjoy 10% off with my affiliate discount code AMUMREVIEWS – excludes already discounted bundles and the brand Thirsties.
Contains photos of some gifted items and affiliate links.