4 Themes For your Child's Birthday Party
|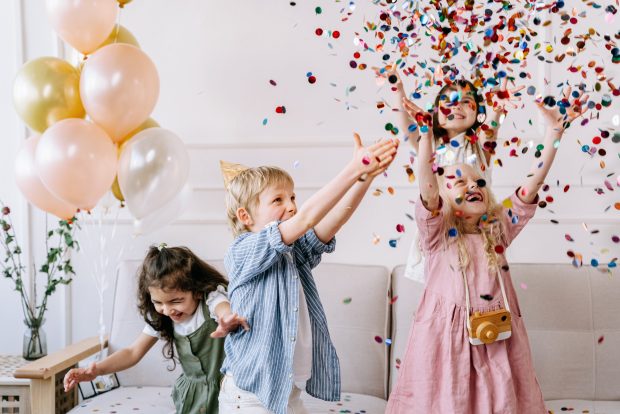 4 Themes For your Child's Birthday Party
Themes are an essential part of a child's birthday party! Selecting the one that is interesting and that your child will enjoy is quite a difficult task, though! So, before we give you a hands-down on what themes you can choose for your child's birthday, let's check out some ways to help you shortlist from many ideas.
So, without further delay, let's check how to choose or shortlist a theme!
How to Shortlist Themes For Your Kid's Birthday Party?
Here are some things that will help you decide on which theme to choose for your child's birthday.
1. What Does Your Child Like the Most?
There must be something that your child likes the most! It can be food, games, television, painting, acting, and more! Once you understand the broad stream, shortlisting will become way easier.
2. What Are Characters That Inspire Your Child?
If your child loves to play games, what is the character that he/she imitates? Or what is the character that they talk of the most? Once you understand that, you will be able to surround your birthday party with that. For instance, if your child likes Jack Sparrow, the entire party can surround the pirate theme!
When you learn more about your child's likes and dislikes, the entire process will become much easier!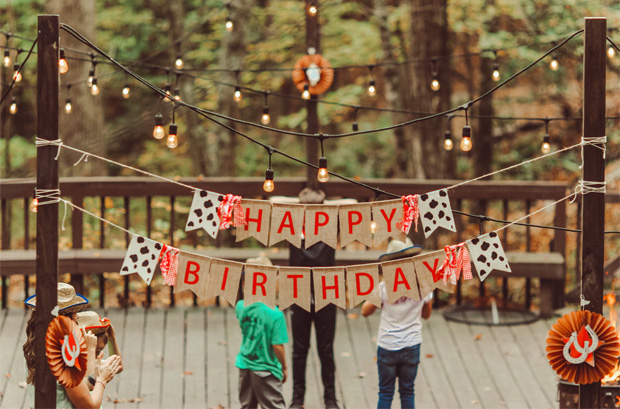 4 Superb Themes To Try Out For Your Kid's Birthday!
Now that we've given you a brief about how to choose the theme, let's check out some of the theme options you can try out!
So, if you want your kid's birthday to stand out, here are four awesome themes for your kid's birthday party.
1) Pirate-themed party
This is one of the themes that every child loves. The best thing about pirate-themed birthday parties is that you can go wild and make it exciting and interesting. You can start by adding some skeleton dolls all around the house. Get black balloons to hang all around the house. You can get the cake designed as the captain's wheel; this is going to please the guest of honour of the party. You can get some barrels for the party and fill them with chocolates and other small gifts. You can include a scavenger hunt for the kids if you want to, making the party more enjoyable. Other than that, you can hire entertainers for a birthday party at home to make the party more fun and entertaining for your guests.
2) Princess-themed party
Princess themed parties are one of the most colorful and interesting parties. Princess parties are generally hosted for girls, but these days, even boys find a liking in it. If you have a daughter, you can dress her up as a princess, and if you have a boy, you can dress him up as a prince – or vice versa if they want to. You can hang pink and white balloons around the house. You can get your child a red-velvet flavoured cake for a special treat.
3) Harry Potter-themed party
Almost every child is well acquainted with Harry Potter because who doesn't like Harry Potter? You can tell all the kids to dress as witches and wizards, and you can dress your child up as Harry Potter, the main character. You can design the cake for the party as the Sorting Hat. You can bring some scarves according to the houses and give them as return gifts to the children. Don't forget to make some wands for the kids. Otherwise, the party will be incomplete.
4) Marvel-themed party
If your child is a fan of superheroes, then this theme is going to make him the happiest. First, you can tell all his friends to dress like their favourite Marvel characters. Then, make sure all the Avengers assemble in their perfect form. Then, design the cake according to his favourite Marvel character. Finally, you can invite the guests through an Avenger themed invitation card. This will let your guests know the theme, which will interest them in coming to your child's birthday party.
Final Thoughts
Kids are evolving, and so are their likes and dislikes. For example, if they like Harry Potter one year, they might soon become a fan of Jungle Book in the next one. So, it's important as parents first to understand what your child likes and if it's still persisting before organizing something for them!
Always keep note, the party is organised to keep your child happy and entertain their friends. So, the entire thing should be done keeping their likes and dislikes in mind!
Guest Article.