5 Child-Friendly Home Improvement Projects
|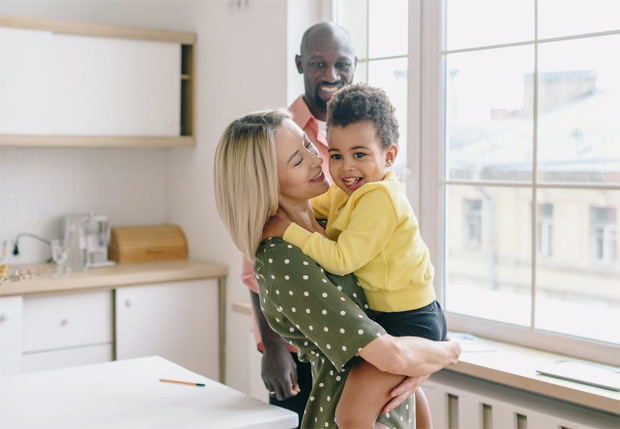 5 Child-Friendly Home Improvement Projects
There is little more rewarding feeling than the one you get after completing your latest home improvement project. Improving the interior or exterior of your home not only improves its value but also helps to make you and your family feel safer and more comfortable within it. As magical as these projects can be for your mind and body, not all of them are feasible to undertake when you have little feet in the house. Here are 5 home improvement projects that are as child-friendly as they are house-friendly.
Wallpaper The Family Bathroom
When undertaking a bathroom project, particularly the family bathroom, we all know that it needs to be completed in the shortest space of time possible to avoid queues during the morning rush. For this reason, and others, it is best to leave the bigger bathroom jobs to the professionals, but you can wallpaper the room with your little helper. Let them help you to choose the wallpaper design so that they feel even more included as you make your home feel cosier.
Repainting your bedroom doors is a fast and affordable way to give the interior of your home a much-needed boost. There are endless ideas available online to help you choose a colour or a pattern to use. If your existing doors are old and tired, then buy some new ones online from an internal door shop. This is a fun and exciting project to do with your kids if you're feeling adventurous. You can even trace on a design and then let them help you to paint it.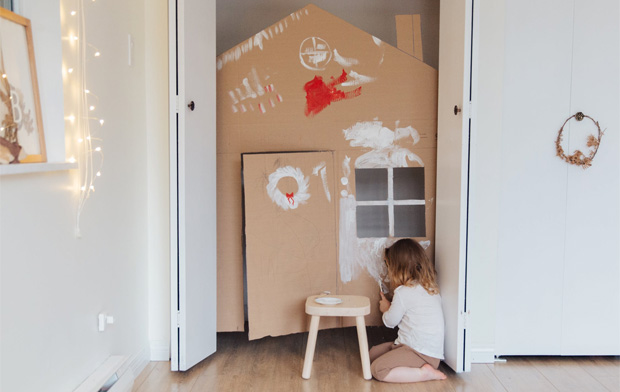 Take advantage of the warm weather by installing a water feature with your kids. These serene and relaxing little beauties take a bit of effort to install but this project is easily doable over a weekend. Browse online to find your favourite design and shape and then work on finding the perfect spot in your garden to install it. Ideally, the perfect place will be away from trees and plants to avoid unnecessary debris from clogging up the works.
Decorating your mailbox is the perfect project for younger children, especially if you don't mind little imperfections. A nice idea is to gather everyone together, pets included, and use everyone's hand/paw prints to make a collage of colourful prints. You need to buy paint that is safe and non-toxic for humans and animals.
Update Your Kitchen Backsplash
One of the quickest ways to update the look of your kitchen is to add or redo your backsplash. Children might not be ideal for bigger tiling jobs that require experienced tilers, but they can certainly help with smaller jobs like these. Installing a DIY backsplash will save you a lot of money and it can be a bonding experience to share with your children. If you are unsure if your children are up for the task then start small – let them tile a chair or a small table, just to see if they will get the hang of it.
Guest Article.