5 Outdoor Activities to Enjoy in Karuizawa
|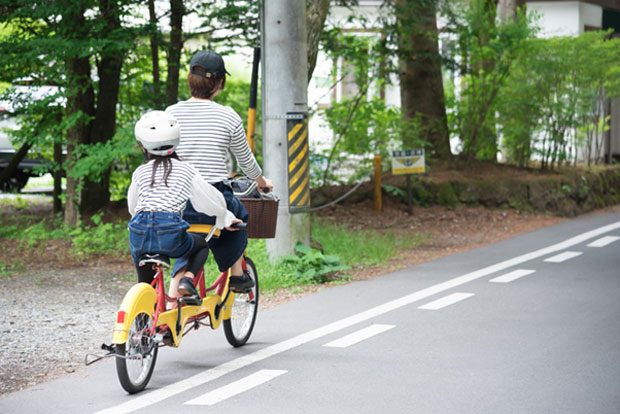 5 Outdoor Activities to Enjoy in Karuizawa
Karuizawa is an enchanting resort town hidden in the mountains that tower over the neighbouring city, Nagano. An incredible destination for tourists, travellers and locals alike, Karuizawa is an ideal place to unwind and connect with the stunning natural beauty that surrounds you by enjoying some of the fantastic outdoor activities available to you. Read on to discover the top outdoor activities to enjoy during your visit to Karuizawa.
By staying in Prince's Karuizawa Hotel West, you will have a plethora of memorable and wonderful activities available to you. For as little as 2000 yen, you can rent bikes and explore the mesmerising terrane that surrounds you. With bicycles available for all ages, including tandems and mountain bikes, your whole family can enjoy a day of adventure in style. Glide along the gorgeous streets of the town, visit Kyukaruizawa Ginza-Dori and the Shopping Plaza for a brilliant day.
Karuizawa's most popular features are its excellent golfing facilities. The mild weather and terrain make for the perfect setting to enjoy the sport in style, and you will not be short of options when visiting. Karuizawa Hotel West boasts fantastic golf facilities for guests, with courses for all abilities that range from 18-107 hole games! So, whether you want a little taster to the sport or are an avid golfer, Karuizawa will have the ideal facilities for you to enjoy.
With the backdrop of the Nagano Prefecture constantly in view in this stunning mountain town, it's no surprise that there are wonderful trekking adventures to be had in the area. From the winding paths that guide you to the enchanting 70m arc of the Shiraito Falls, to the historic and breathtaking sites surrounding the Usui Pass, you can experience most of the must-see sites of Karuizawa by foot. There are trails available for varying abilities and also some fantastic public transport that can deliver you within very close proximity to the sites if you would prefer a stroll instead of a trek.
One of the most alluring features of Karuizawa is the relaxing natural hot springs that the town has an abundance of. Naturally warmed by the nearby volcano, Mount Asama, an afternoon of relaxation in these springs makes for a great outdoor activity to enjoy. Karuizawa Hotel West boasts spectacular forest views for you to enjoy as your body soaks up the incredible natural health benefits that these pools provide. Your skin will absorb the plethora of beneficial vitamins and minerals that the water contains, which have been proven to reduce blood pressure as well as moisturise and hydrate the skin.
Available from November to April, Karuizawa Hotel West offers fantastic skiing facilities for its guests. The perfect way to let off some steam, Karuizawa has some of the finest skiing opportunities in the county. Snow suit-up and grab your skates to experience a plethora of fantastic courses with the magnificent surroundings of the Nagano Prefecture, for a memorable and thrill-inducing experience in Japan.
Guest Article.