7 Amazing Gift Ideas for Tween Girls
|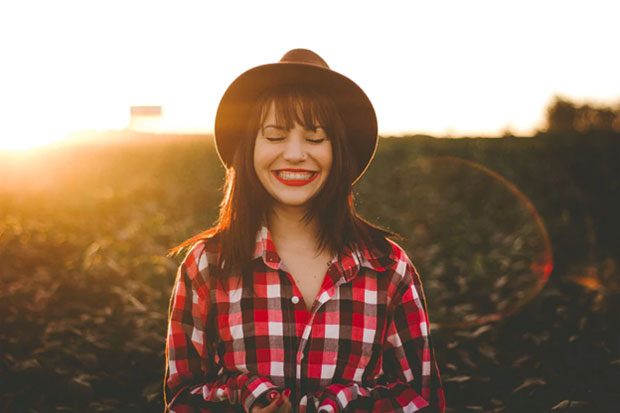 7 Amazing Gift Ideas for Tween Girls
Most tween girls love shopping, spending time with friends and developing their style. Life at this stage is full of adventure and fun. When it comes it gifting tween girls on their birthday or any occasion, choose from these amazing gift ideas for tween girls to make them smile and bring joy on their special day. Clothes, accessories, and knick-knacks can never go wrong as gifts. There are many fabulous options in novelty gift items as well that you can give them on their birthday.
Below are some fabulous gift ideas for tween girls: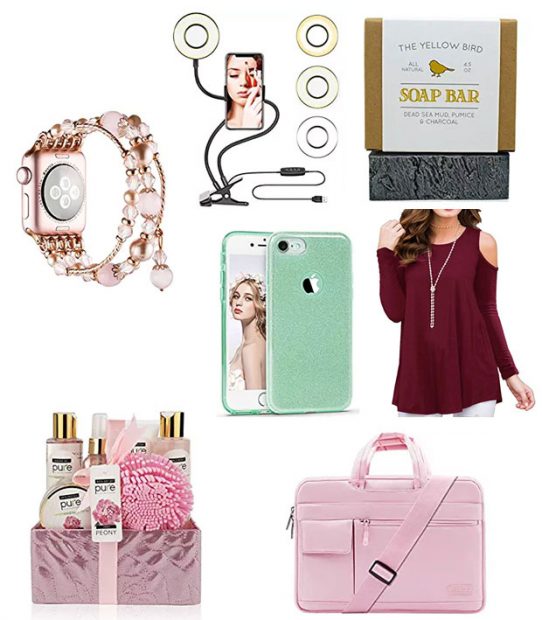 1. Embellished iWatch
An elegant and a fabulous gift for tween girls on her birthday. Designed with a handmade, beaded strap, it has all the features of an iwatch but looks great with fancier outfits too. A bracelet like watch that is glamourous too. It's a cool and fun gift to give tween girls on special occasions like birthdays or Christmas.
2. Multi-purpose stand for cell phone and makeup
An awesome gift that the tween girls will absolutely adore is a cell phone stand that comes with mirrors and lights. A lightweight stand that you can place anywhere for fun selfies in a well-lit background. There are cell phone holders that rotates 360 degrees and lets you adjust it to any angle. The lights can be adjusted to various levels of brightness that lets you take professional looking pictures from your cell phone. It also comes with a USB cable attached that you can use to connect it to any device to charge it. A unique gift that the tween girls will love and use for a long time.
3. Exfoliating soap bar
Gifts in beauty and makeup are always a hit with tween girls. Gift an amazing soap bar that comes with sea salt, essential oils, charcoal, and many other organic ingredients. Tween girls will love pampering their skin and cleansing it with a soap bar that eliminates dead skin cells and is also good for sensitive skin. It has a citrus flavored scent that leaves a refreshing aroma even after a wash. Gift it to your best friend, sister, or niece on her birthday and they will absolutely love their pampering time with the soap bar.
4. A stylish laptop bag for tween girls
A fun coloured messenger or a laptop bag for tween girls is a practical and a sweet gift to give them. It protects your devices from damages and scratches while looking great too. Carry your laptop anywhere with this gift and enjoy working on it sitting in a park or a coffee shop. They usually have a few slots to store stationery and small devices too. Choose a lightweight laptop bag that looks chic and has a shoulder strap to let you comfortably carry it anywhere you go.
5. Fun and cool iPhone case
Protect your iPhones with a fashionable and sparkly gift. An iPhone case studded with rhinestones glams up the iPhone and protects it from accidental drops and scratches. Easy to install and remove, it can be used every day to make your phone more fun and special. Dazzle your friend or sister with this gift that lets them dress their iPhone, something around which their lives pretty much revolves if she's like most teenage girls!
6. Cold shoulder tunic
Gift a sweet and elegant tunic top to your tween sister or friend on their birthday. This is a fashionable top that they will love to wear for different occasions, formal or informal.
7. Pink spa gift hamper
Peonies represent love. This is a peony scented bath and spa gift hamper that makes an amazing gift idea for tween girls on their birthday. It adds a feminine touch to their personal space and nourishes their skin making them feel wonderful and pampered. Food for your skin that keeps it young and supple.
These are just a few gift ideas for tween girls. If you want to get more gift ideas for tweens then you can visit Birthdayinspire.com
Guest Article.