7 Cute Summer Outfit Ideas for Your Tween Girl in 2022
|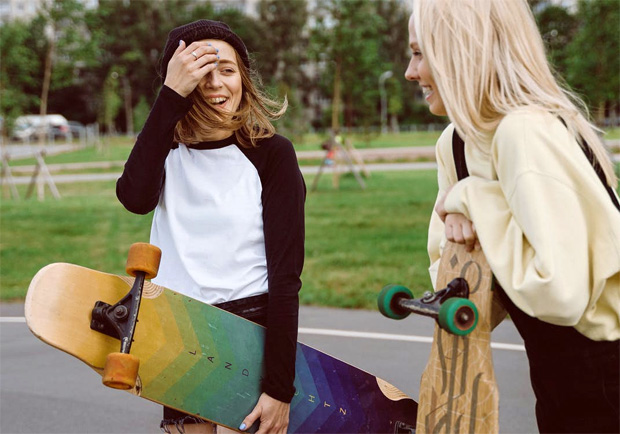 7 Cute Summer Outfit Ideas for Your Tween Girl in 2022
Handling tweens can be tricky, especially meeting their fashion needs. It's when the kids have discovered the importance of wearing trendy clothes but still learning their unique styles and discovering which outfit suits them the best.
Where tweens want to look stylish, their parents want wardrobe items that aren't only beautiful but also comfortable and affordable. That's why we're here to help.
Below is a list of 7 cute summer outfit ideas for your princess that'll make her feel fashionable yet comfortable during these hot months. You may find some of these outfits at discounts and off-season bargains.
1. Denim Shorts with a Graphic Tee
Denim shorts are must-have summer wear that never goes out of style, and they're equally popular among tweens. For a casual summer look, pair these shorts with a cool and trendy graphic tee in a light, airy fabric.
Make this look even cuter with low-top sneakers and a girly backpack. It offers a perfect casual look suitable for everyday use while focusing on comfort and leisure, making it simpler for the kids to look chic.
2. A Cool-Colored Mini Dress
A mini dress, also known as a frock, gives the ultimate summer vibes, particularly for little girls. The short length, breathable fabric, and spaghetti straps allow your princess to beat the heat in style.
You can style it with sandals, stylish flats, or casual sneakers to complete the ensemble as fun, comfortable, and stylish. A casual tote bag or a cross-body clutch would look cute with this dress. Be it a summer party, a school event, or a day out with friends, this mini dress makes a great choice for every occasion.
3. Black Skinny Jeans with a Colorful Top
Get high-quality black skinny jeans for your tween fairy, pair them up with a vibrant top, and she'll be ready to rock wherever she goes. It's a versatile dress option that can be styled any way you want, depending on the personality and style preferences of your kid.
From dressy to casual, sporty to formal, this all-time favorite attire can be worn on various occasions. Your kid will look cute and stylish while feeling comfy. A win-win!
4. Floral Mini Skirt and a Sleek Tank Top
A girl can never go wrong with florals, which makes this summer outfit idea a must-try for every tween girl. A mini skirt with a colorful floral print combined with a solid-colored sleek tank top is one of the trendiest outfits your daughter can wear this summer. It's a versatile outfit choice that you can dress up or down according to your needs.
If you want to opt for a casual summer look, pair this dress with some sneakers or platform shoes. One of the best ways to make this cute outfit even cuter is to wear a long necklace with it.
5. Cargo Pants and a Ruffled Crop Top
Cargo pants are trending summer wear due to their loose fit and breathable material that makes them ultra-comfortable to wear. If you want your girl to stay comfortable yet trendy in this hot weather, this outfit may be the perfect idea for you.
Give your basic cargo pants a twist by pairing them up with a cool and breezy ruffled top. Finish the look off with white sneakers or your favorite go-to pair of sneakers.
6. Patterned Jumpsuits and Rompers
Create a fabulous informal look with a stylish jumpsuit and make your girl feel chic while being comfortable no matter how warm the temperature is. Rompers and playsuits in a light, breezy fabric give the perfect combo of sophistication and practicality.
Pair the jumpsuit with some subtle and cute jewelry pieces and comfortable flats to complete the look. Be it a casual hangout or a day at the beach, this gorgeous outfit is practical summer wear for a variety of occasions.
7. Cold-Shoulder Tops
Offering a sophisticated look with style and cuteness, cold-shoulder tops are a popular summer wear choice among tweens. They come in various patterns and prints, including floral, stripes, polka dots, and ruffles. You can pick the one that suits your daughter's unique style and create a great look for these hot summer months.
You can pair these tops with a cool pair of jeans, casual shorts, or skirts to create a striking summer look. No matter how you style it, a cold-shoulder top will always provide a cute, fun look to your tween.
Guest Article.