7 Design Trends for Organizing Your Laundry Room
|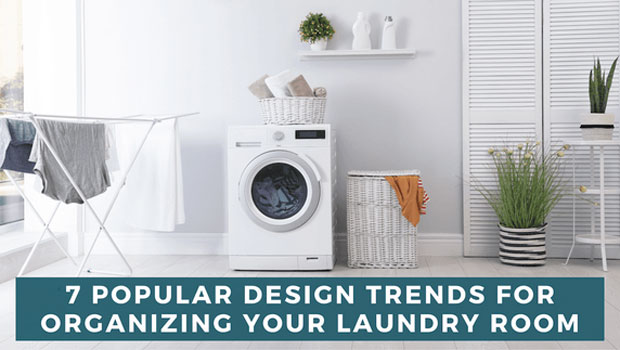 7 Popular Design Trends for Organizing Your Laundry Room
Going to the laundromat gets tiresome. That's why having a washer and dryer in your apartment is a game-changer. Even with a small laundry room, you can save time and money.
But despite the perks of having an in-apartment laundry room, storage still gets tight. And not having a lot of space makes it hard to find room for detergent, dirty clothes, and cleaning supplies. It sure beats battling people at the laundromat, but organizing this room takes work. That's why we have seven design trends for you to embrace.
Are you ready? Apply these trends and you'll be able to organize your laundry room in no time.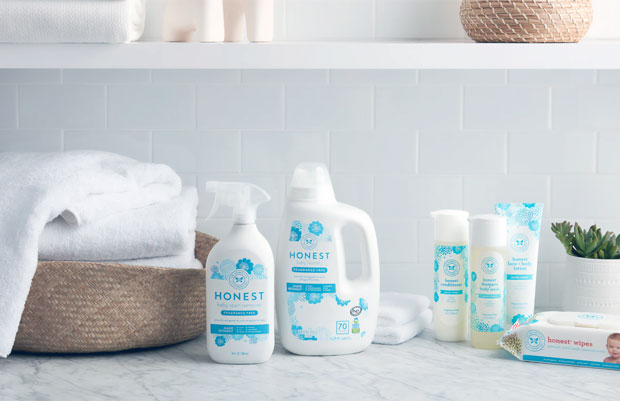 1. Open Shelves 
If you have enough space above your washer and dryer, install some shelving. If possible, install deep shelves that will hold a lot of cleaning and laundry supplies. Metal shelves are also a good option. They're durable and have a lot of design appeal. Plus, they'll make it easier to organize everything from laundry soap to wrinkle remover. Instead of putting a bunch of items on your shelves, keep them in some trendy baskets or containers. If you sort everything properly, it should be easy for you to find anything you need while doing laundry.
2. Upgraded Lighting
Many apartments have incandescent bulbs or fluorescent lighting. These types of lighting can be harsh. Unfortunately, harsh lights don't do you any favors while you're sorting and folding clothes. That's why it's time to upgrade your lighting. For an eye-pleasing and energy-efficient alternative, try LED lights. LEDs provide the perfect amount of illumination. They also last three times longer than your average light bulb, so you'll spend less money on lighting your laundry room.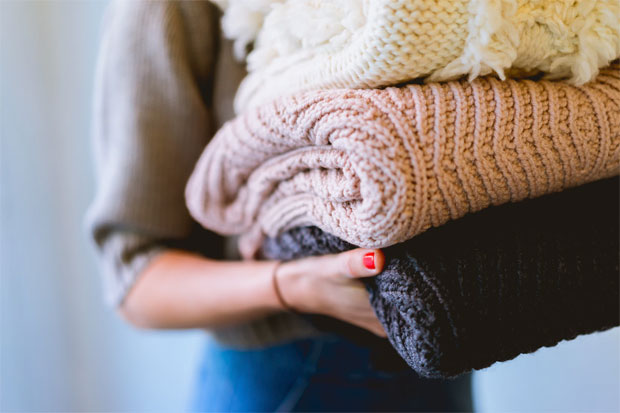 3. Laundry Folding Stations
Another way to jazz up your space and keep things organized is to set up a folding station.  There are a few ways you can do this:
Counters on Top of Your Machines
Adding a counter on top of your washing machine works wonders. You can give the room a makeover by installing a countertop made out of wood. Or, you can make it extra classy with a granite countertop. Whichever material you go for, it'll undoubtedly look attractive. Plus, it'll make laundry day a lot easier!
Laundry Hamper Sorter
Another option is to set up a portable folding station. Keep a folding table cart and hamper outside the laundry room door, then bring them inside while you're folding clothes. This allows you to have a folding station without letting it take up the entire room. To keep things well-decorated, get a sorter that matches the rest of your decor. If your color scheme is neutral, for example, get a sorter in a neutral color. It'll look great while making your life more efficient!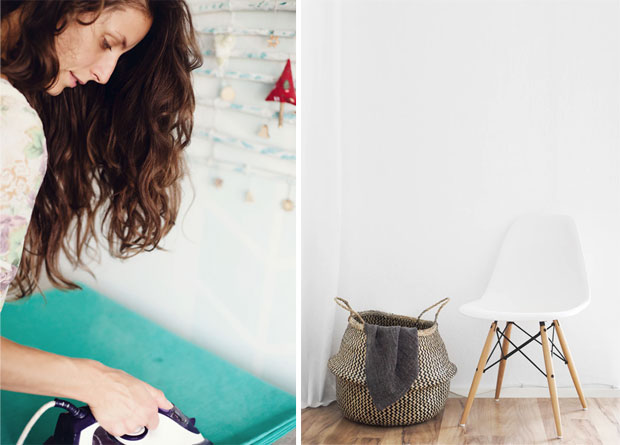 4. Stylish Woven Baskets
Yes, functionality is vital, but so is style! Luckily, it's easy to incorporate some design trends. You can bring in some woven baskets, which look a lot better than plastic bins. Line them up on the shelves in your laundry room for a stylish and cohesive look. You can also add a label to each basket, so you know what's in them. To keep things organized, always put things back where they belong when you're done with them. Since you're trying to create a trendy space, make sure to keep everything streamlined and tidy.
5. Wall-Mounted Laundry Boards
If you plan to iron your clothing, you're going to need a laundry board! Not only are they extremely functional, but they can also add a decorative touch to your interior. Want to know how? Hang your laundry board on the wall! If you find a laundry board with a fun cover, it will double as a piece of wall decor. Stripes or a fun triangle pattern can make your laundry room look jazzy and stylish. Depending on the color of the hallway, you might be able to find a matching laundry board. Then, there will be a cohesive theme in that section of your home. Hanging your laundry board on the wall opens up a whole new world of decorating options.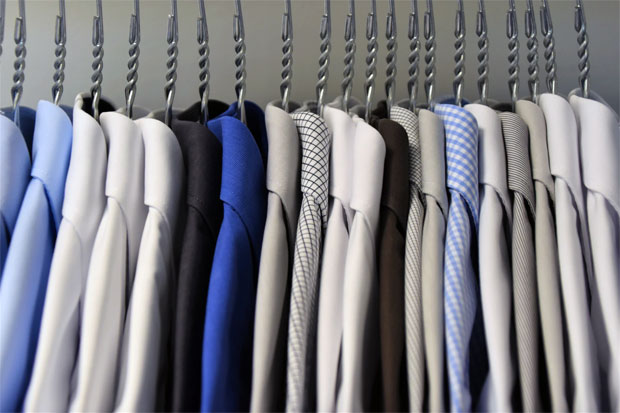 6. Hanging Rack Systems
Don't forget to take advantage of the back of your door. This is an oft-overlooked space in the laundry room, but it's a great place to store extra items. If space allows, hang a rack system on the back of the door. There, you can store hangers, decorative soaps, and clothing clips. You can also store extra laundry supplies on your rack. Buy them in bulk and stash them behind the door so you'll always have detergent when you need it!
7. Roll Towels on a Shelf 
Do you have some room on your shelves for a few bath towels? If so, roll a few of them up and store them there. To keep them rolled up, put a few next to one another. They'll pin each other in place so you won't have to worry about them coming undone. If your shelves are open on the sides, turn a plastic tote on its side and place it on one of the shelves. Storing your towels inside the tote will prevent them from unrolling. This is also a fantastic way to create more space in your linen closet. Plus, it'll look pleasing to the eye!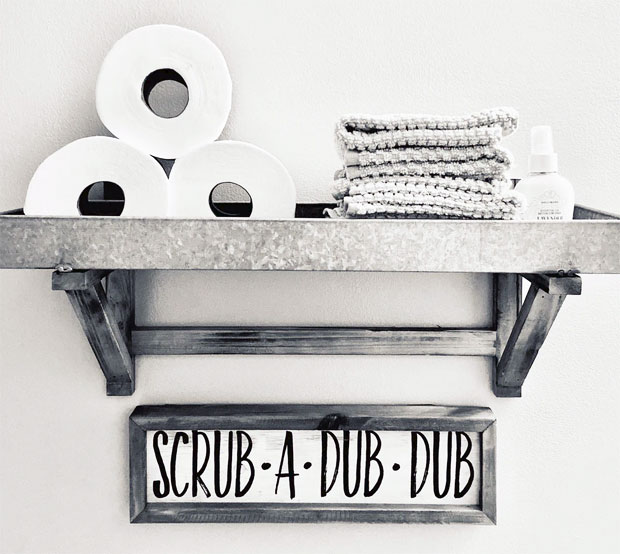 Organizing Your Laundry Room – In Conclusion
It's easy for laundry supplies to get disorganized. But thanks to these laundry room organization tips, you'll be able to enjoy a neat and trendy space. Continue to invest in stylish organization solutions that will keep things accessible. They'll make your laundry experience pleasant and keep your clothes smelling great! (Well, you can thank the laundry soap for the last part.)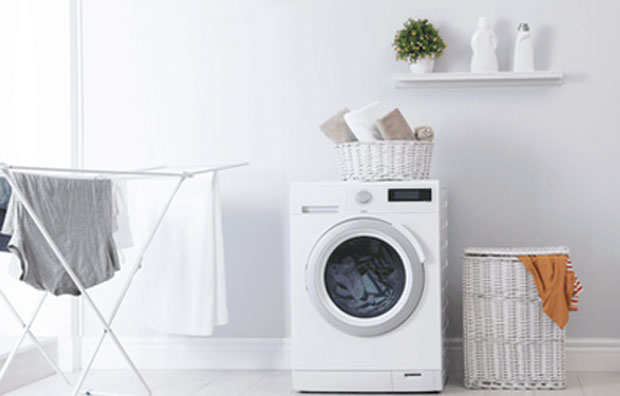 Guest Article – Author bio:
Angus Flynn is the Property Manager at 47Hundred. With five years of property management experience and many more in customer service, he loves making 47 Hundred a great place to call home.