7 Projects That Could Transform Your Family Home
|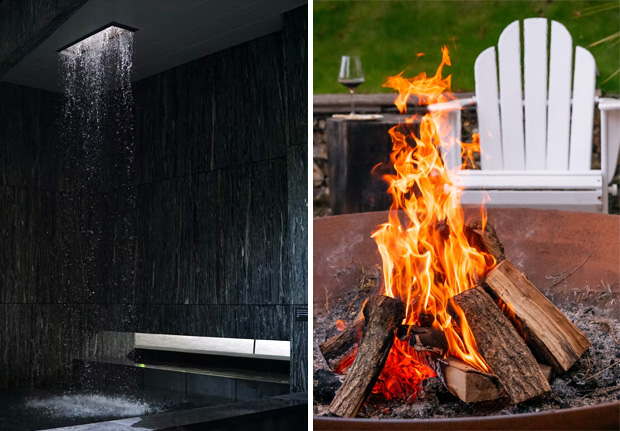 7 Projects That Could Transform Your Family Home
When you're a homeowner, you will have more creative freedom to do whatever you want to the property. This will allow you to completely transform the look of the home. It may be that you have just recently purchased the home, or it could be that you're looking to change up the family home that you've owned for a number of years. This article will go over a few different examples of how you could transform the home, so get stuck in and be inspired.
A great side project you could get into for your home is restoring a fireplace. Most fireplaces in British homes are now defunct, as actual fires have been swapped out for electronic ones. This now means they mainly exist for aesthetic reasons and design. You could look to restore your fireplace so that it can be more of a focal point in your living room.
There's nothing really stopping you from doing it, and you can find a range of different options to allow you to restore a fireplace. You may be able to do this yourself, but it may be best to look into hiring the services of an expert so that it can be done safely. Once you have your fireplace, you may be able to change up the look of the rest of the room to match the change, further expanding your project.
You could add a unique outdoor space into your garden or attach to your home to maximise your available space. This space could become a key social space for when you are hosting people or could be somewhere for you to go and relax.
There are plenty of different outdoor projects you could look into. For example, you may want to create a firepit so that you have somewhere warm to sit when outside in the evenings. This may require some local planning permission, depending on how far you are trying to take this project.
Another fun outdoor project related to the firepit is a BBQ space. There are multiple different types of BBQs you could create, from stone structures to smart BBQ pits. Consider how much available space you have, and how much space you actually want to use.
It could be a fun idea to look into a veranda. You could look to add a custom-made glass veranda that allows you to have an outdoor space protected from all types of weather. You can find high quality verandas from Nationwide Home Innovations, which offer custom-made, bespoke options for you to get exactly what you want. This is a project that you can get more involved in, with a team installing the veranda over a day once you're happy with the concept.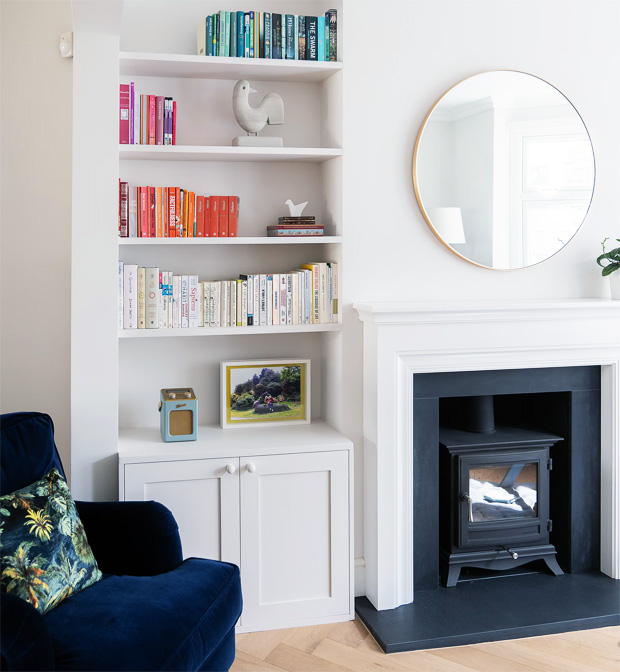 Create Unique Shelving Units
If you feel like your home has a lot of clutter around, then it's likely that you don't have enough storage space, or at least aesthetically pleasing storage options. One way that you could get around this is by creating some unique shelving units.
These come in different forms, and the one you go for may depend on your home and how much you're allowed to do. If you own the home, you will likely have more freedom to choose what you want.
For example, you could build some shelves into any indents you have in your walls, typically by corners. You may even be able to knock back a part of the wall, and create your own indent space for shelves or other types of storage. Either way, this would be a fun project for you to undertake with your family or even alone.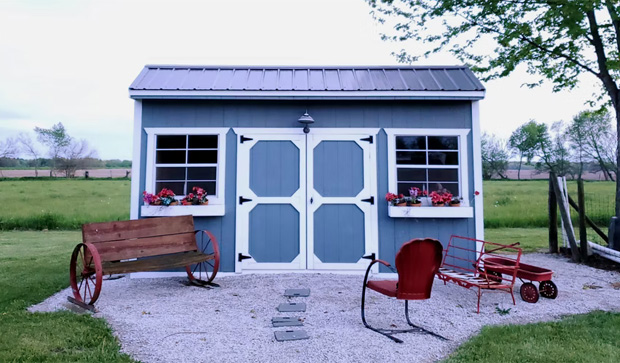 Another fun project that could have multiple different purposes is a shed. Some garden shed ideas could include an outdoor bar, a games room, a sports room, or even an office. Think about what you could do with a room for the inside of your home, and you should be able to work out what you can do in an outdoor shed in the same way.
You can buy sheds as they are, allowing you to still customise the inside to however you want, or you could work with a professional to design a shed to your specifications. This allows you to work hard to fit the shed into the space you envisioned, ensuring you get the most out of the available space.
This shed could be a hideaway for you to have your own time, or it could be that you want somewhere to pursue your hobby. For example, a shed could be a perfect art studio or dance studio for you to master your craft. It will truly be in your hands to do what you want with your shed.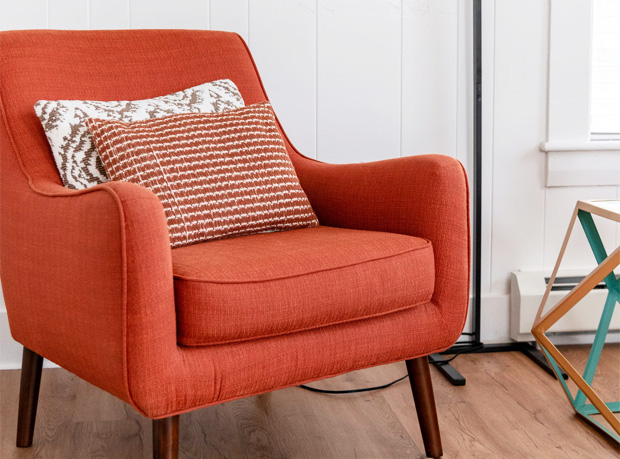 Reupholster Some Furniture
A more hands-on project that you could get more involved in is reupholstering some vintage furniture. You can find plenty of vintage furniture from charity shops and second-hand shops in general. It's possible that you've got some furniture that you've had for a while that you're actually quite fond about.
You could take this loved furniture and give it a new lease of life by giving it some new upholstery. All you will need is some fabric if you are wanting to do this yourself, which you should be able to find fairly affordable from stores in your area.
Alternatively, you could hire a reputable reupholstery service that can do the hard work for you. You will still have creative freedom to do what you want with it, you will just be paying someone to do it on your behalf, saving you from making any mistakes or anything like that.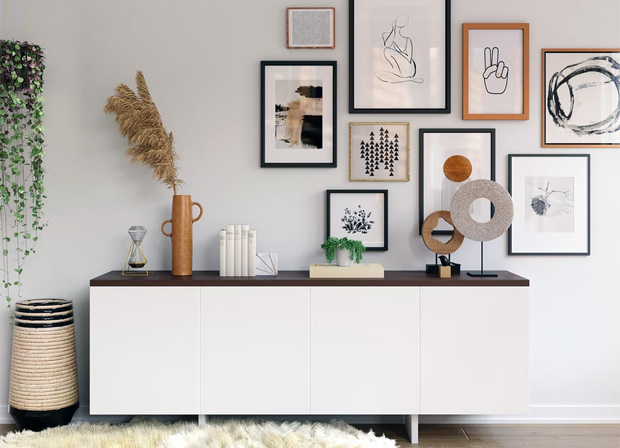 You could do something to the home in a subtle way that many don't think about is changing the sideboards up. Sideboards could refer to the cabinets and drawers around your home, or it could even refer to your kitchen tops.
Changing up these pieces can completely transform the look of a room. You could use the same colour scheme throughout the home when changing the sideboards and use the same materials, to help give your home an overall identity that you can recognise.
Matching each room to the same style and consistency can help you completely transform the look of your home and give you something unique to your personality. If you live with others, then you should try to include a bit of everyone too.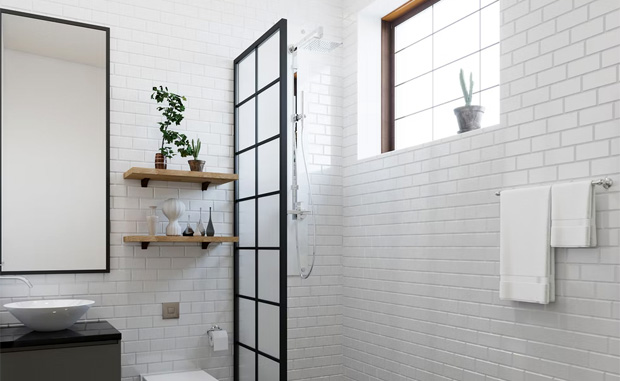 The bathroom is a room within your home that perhaps has the most potential for change, as there is plenty you can do. To save time and your money, we shall focus on only one aspect of the bathroom: the shower.
In particular, you will be able to transform your shower and enhance your experience by adding a rain shower. Some people don't go for rain showers as they think it would be too expensive to implement, but it's actually easier than you'd think.
Depending on what sort of experience you want, you could buy a cheap rain shower head that would automatically work with your shower head. Some rain shower heads will require a specific fitting to give the full function that you want. This will require a change in the plumbing but shouldn't take too much work. Ensure you are hiring the services of experts to prevent you from damaging the plumbing in any way.
| Guest Article.