A Family Day Out at Chill Factore Manchester
|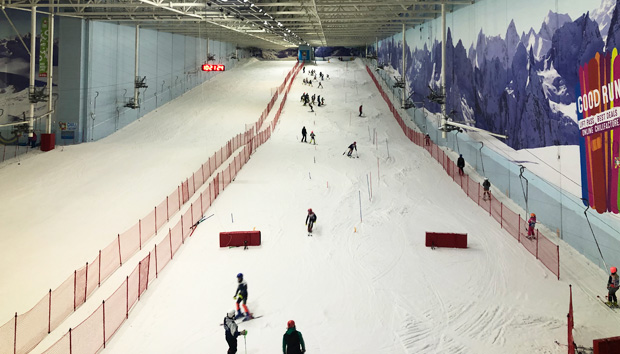 A Family Day Out at Chill Factore Manchester | Complimentary press visit.
Last week we had the hottest ever temperatures recorded here in the UK. In the middle of the heatwave, we went sledging! Yes, in the middle of the summer by visiting Chill Factore Manchester where we could enjoy lots of family fun in their Snow Park and have a break from the intense heat in an indoor winter wonderland with a refreshing temperature of -4 degrees Celsius. It was great!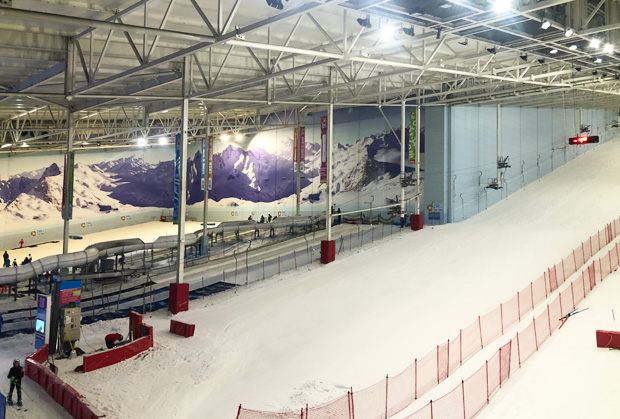 At Chill Factore, there's a big slope with ski lifts where you can ski and snowboard anytime of the year and you can get lessons for both skiing and snowboarding too. We were just there to visit the Snow Park this time which was perfect for my older two kids and I to enjoy together.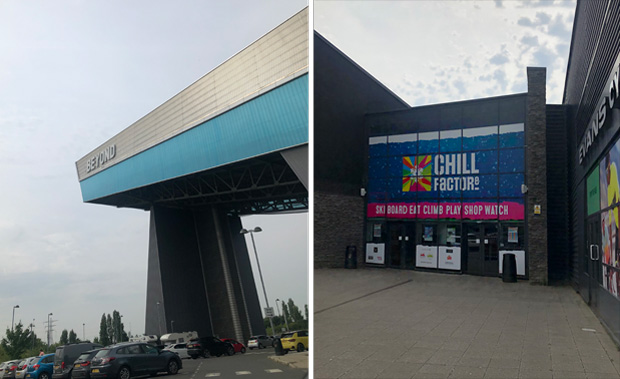 Growing up in Sweden, I had plenty of opportunity for sledging, skiing and other winter sports every year but here in the UK, the winters are not consistent enough for that. Hence why snowy indoor places like Chill Factore exist! I had never been to a place like this before so it was really interesting to enter a winter land in the middle of summer.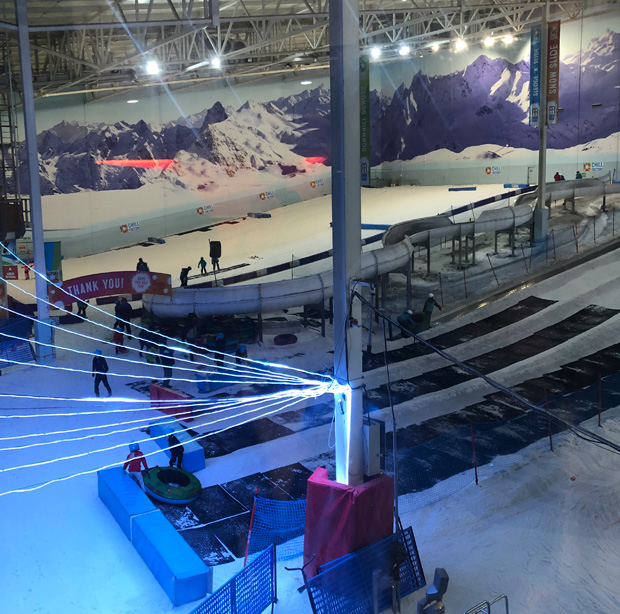 It did feel like you were outside with mountain murals on the wall and of course the cold temperatures and the snow! The main thing that's different is that there's no wind but that's a good thing as it means you don't get sore, red cheeks and can stay a comfortable temperature.
In the Snow Park at Chill Factore, there are three main things to do:
Ice Slide: An icy slice with lots of twists and turns. You lay on a thin mat while sliding down at a high speed!
Downhill Donuts: Choose between riding in a single rubber ring or a shared larger one, get in one of the lanes and speed down the hill. The staff at the top can spin you and push you down for more speed and excitement! There's a travelator up the hill for this ride.
Sledge 'n' Slide: This is a snow slope for sledging. There are two types of sledges (one for smaller kids and one for bigger kids and adults) and you can race each other down the hill two at a time.
Helmets are mandatory and free, you need to take your own gloves with you (also mandatory) and you can choose to rent snow boots, jackets and trousers or use your own.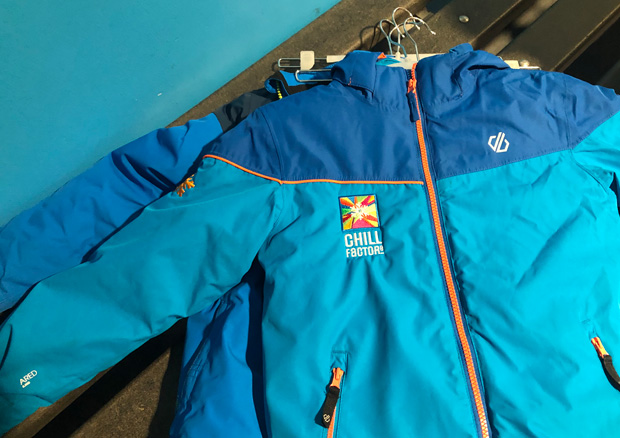 To visit the Snow Park, you need to be at least 4 years old and any children under 12 need to be accompanied by a participating adult (aged 17+).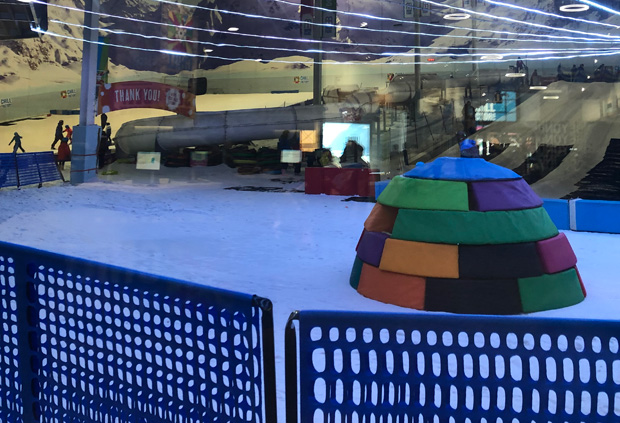 There is a snowy area at the bottom of the Downhill Donuts with a sort of igloo that you can build. This area could be suitable for younger kids with a few more additions for snow play or a little winter playground perhaps. My husband and 3.5-year-old couldn't join us in the Snow Park because the age limit. Having an area where younger kids could play would mean that the whole family could enjoy being in the park together. Any kids under 4 could wear a helmet of a different colour to make it easy to spot them and to ensure they don't go on any of the above attractions. Just an idea for a way to cater for families with younger and older children, to let the whole family be in the Snow Park but in different areas to keep everyone safe.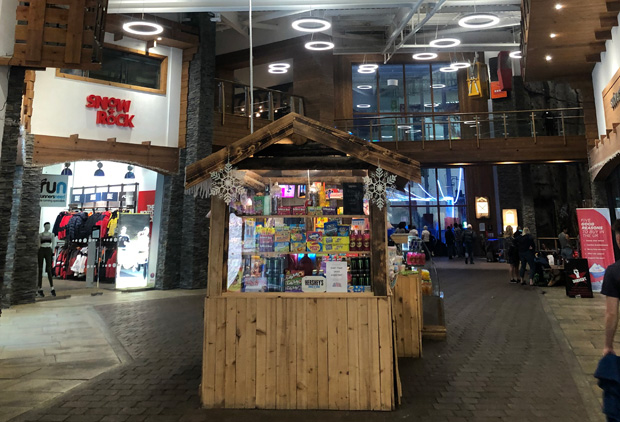 In Chill Factore, there are several shops for winter sport gear and places to eat and drink too. The Lodge upstairs has viewing windows so that you can sit and watch the slopes while you have a drink or a meal which is great for family members who are not participating. There's also viewing balconies if you want to feel the chill and get an even better view.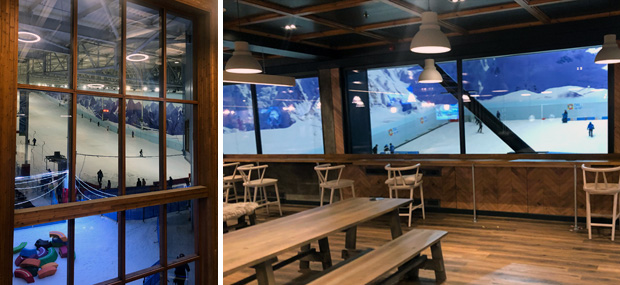 After our 1-hour-slot of fun in the Snow Park, we all had lunch in The Lodge which was great. I had forgotten how hungry playing in the snow makes you! Us grown ups had burgers, one of the girls had a children's hot dog meal and the other two made meals out of sides – delicious fries, onion rings and garlic bread. The perfect treat after running around in the snow for an hour.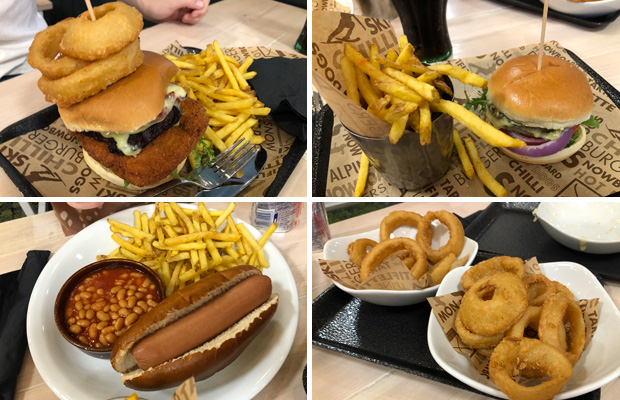 Visiting Chill Factore Manchester was a great experience and an adventure that the kids are sure to remember and treasure! We would definitely visit again and I would recommend it for any other families looking for some snowy wintery fun!
We were invited for a complimentary press visit. As always all my reviews are 100% honest and all thoughts and opinions are my own.
Looking for actual winter events in Manchester? Check out this article about family friendly New Year's Eve events in the Manchester area. Or for an outdoorsy experience that's a little bit different, find out where to go alpaca walking near Manchester.