AA Skincare Bergamot & Aloe Natural Deodorant Review
|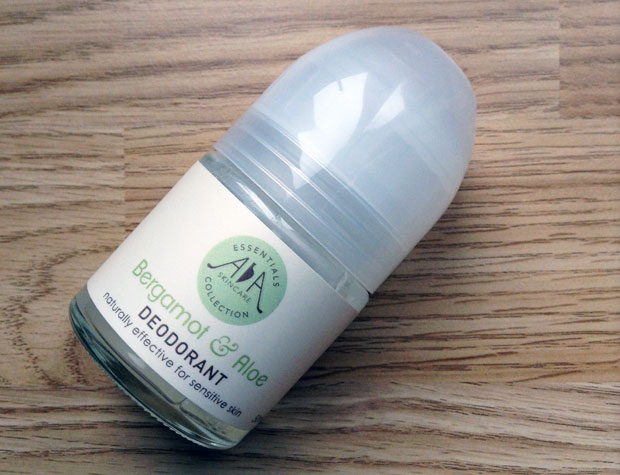 AA Skincare Bergamot & Aloe Natural Deodorant Review
This is the second product from AA Skincare that I've tried. You can read my introduction to the brand in my previous review here.
The Bergamot & Aloe Natural Deodorant is a refreshing and soothing deodorant made with natural ingredients that have been specifically chosen for their deodorising properties. It's suitable for all skin types, even the most sensitive.
Regular deodorants contain lots of ingredients that are not very kind to the skin, such as aluminium salts, alcohol and synthetic perfume. These ingredients can irritate the skin and clog pores, which stops your skin from breathing which can lead to infections and even boils and spots.
This natural deodorant lets your skin breathe but still provides all day protection against odour. Pure essential oils that are naturally deodorising make sure you smell fresh and that your skin is cared for.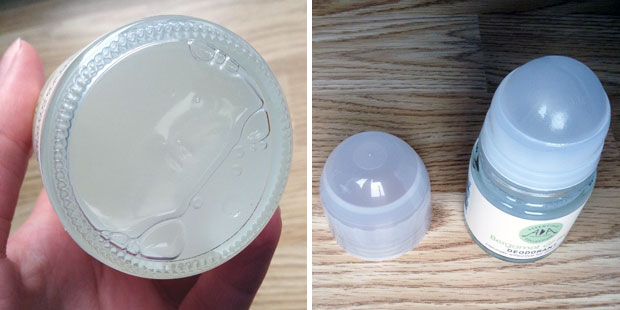 The Bergamot & Aloe Natural Deodorant comes in a glass bottle with a handy roll-on applicator. Roll-ons mean the product only goes where you want it and minimises waste.
The active ingredients in this deodorant are:
Aloe Vera that helps cool, calm and soothe skin. Aloe Vera also has natural anti-inflammatory and anti-microbial properties which makes it perfect in a deodorant.
Bergamot Essential Oil has antibacterial and antiseptic properties which stop bacteria from reacting with your skin and therefore stops odour. It smells great too! It's so refreshing and smells like citrus fruit

—

perfect for summer.
Glycerine which is a great moisturiser.
Saccharomyces Ferment which is a yeast extract that helps break down the compounds that cause body odour.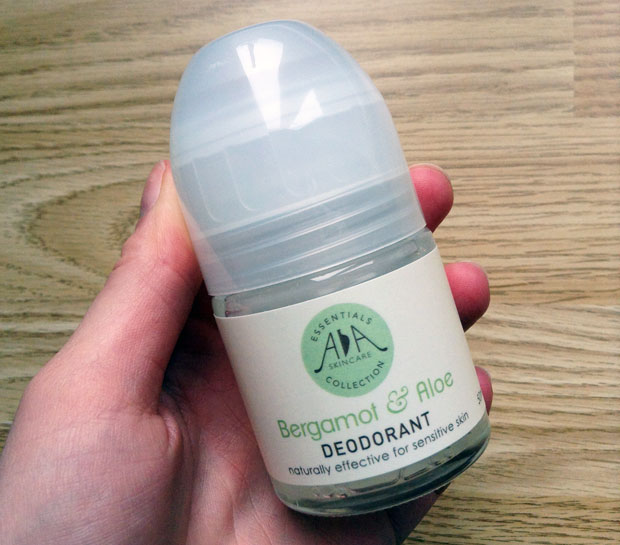 I've been using this for about two weeks now and I'm really happy with it. It smells gorgeous and keeps me dry and smelling fresh all day. I love the glass bottle packaging which feels luxurious and is a much more eco-friendly alternative to plastic.
The only downside to this deodorant is that it takes some time to dry but I find that most roll-ons are like this (except for the chemical ones that burn when you put them on). I'm quite impatient and often in a rush so do wish it would dry a bit more quickly. I don't think there's a natural way to do that though, so I'll just have to learn to be more patient.
If I don't let it dry properly, it's not as effective so I highly recommend taking a few minutes to make sure the deodorant is dry before getting dressed. At least for me, that ensures all day dryness and freshness.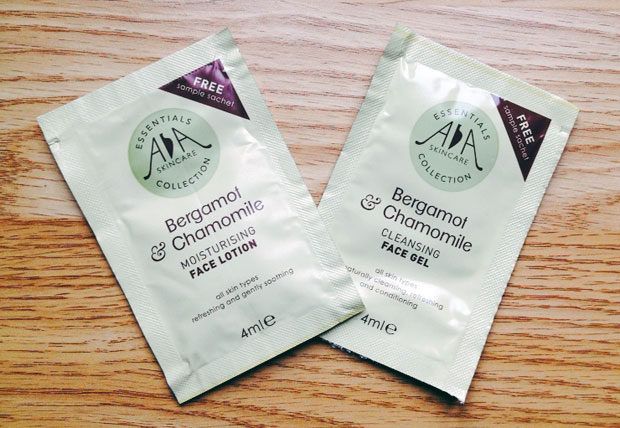 I received some samples with my deodorant: Bergamot & Chamomile Cleansing Face Gel and Moisturising Face Lotion. Both lovely products too!
The Bergamot & Aloe Natural Deodorant comes in a 50ml bottle and costs £4.94. AA Skincare deodorants are also available in two other scents: Grapefruit & Cedarwood and Lemongrass & Lavender. They sound amazing! Buy these natural deodorants from AAskincare.co.uk. I can't wait to try more products from the AA Skincare Collection!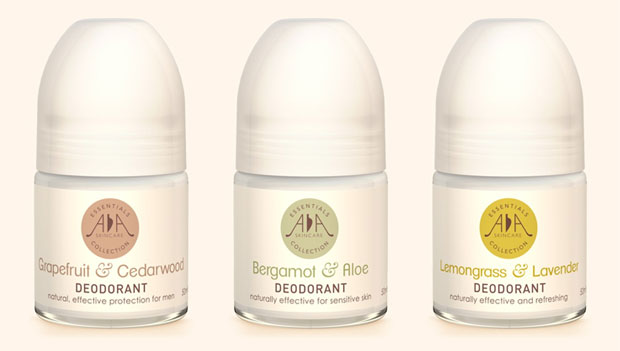 I was sent this product for this review. As always, all my reviews are 100% honest and all thoughts and opinions are my own.