#MiniOneWears – Bear Cub Company Zip Bear Cub Suits Review
|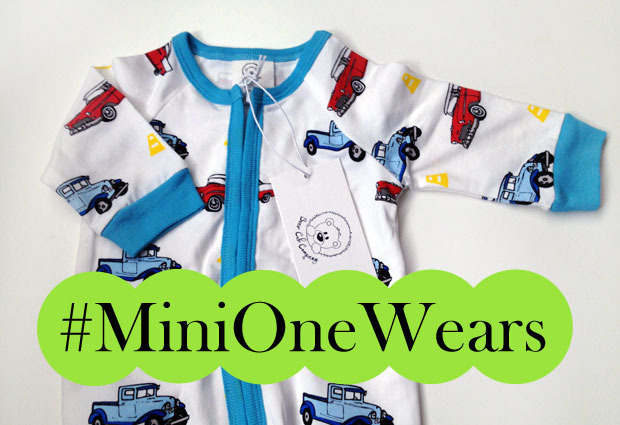 #MiniOneWears – Bear Cub Company Zip Bear Cub Suits Review
If you're a parent, you'll know how annoying it is to button all the buttons on sleepsuits! If you're not yet a parent but are expecting a baby, you'll know soon! There are so many and it's so easy to get them misaligned on a wriggly baby, especially when you're doing a middle of the night nappy change. Sleepsuits with zips are much easier to get on and off your baby and much faster too. They also don't create lots of gaps where cold air can get it.
My toddler is 16 months old and she's still wearing a sleepsuit to bed most nights. I've got a couple of pajamas for her but I do like the cosiness and comfort of sleepsuits at night. She can't really wear the ones with feet anymore as she's moving around so much and the feet never stay in place so footless ones are the way for us. We have a few popper ones and recently they've started to annoy me quite a bit. I've always got the buttons wrong occasionally when tired or when my toddler refuses to lay still but now we we're also at a stage when the buttons gape and sometimes open as my toddler moves. That creates a gap and now that it's cold, that's not okay.
I went online to check my usual children's wear shops to find her some new sleepsuits with zips to ensure they stayed closed and my girl stayed warm but I couldn't find a single one in my regular shops. The British market is really lacking in the zipped baby grow industry! They are readily available in the US and I've seen some in my home country Sweden too.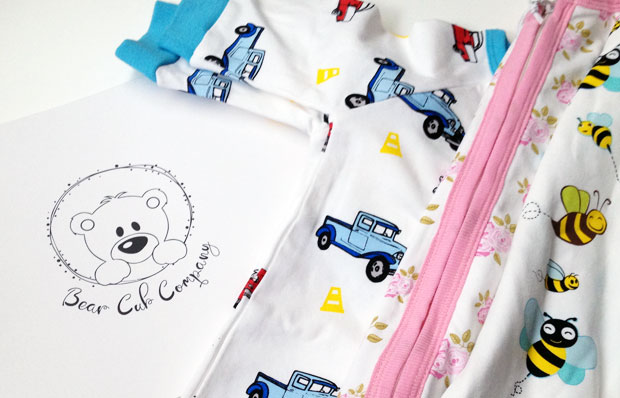 The stars aligned and the same week that I'd been looking for zipped sleepsuits, I got a message from The Bear Cub Company which is a small family run business based in the UK, founded in 2017, that specialises in zip up baby grows. Exactly what I needed!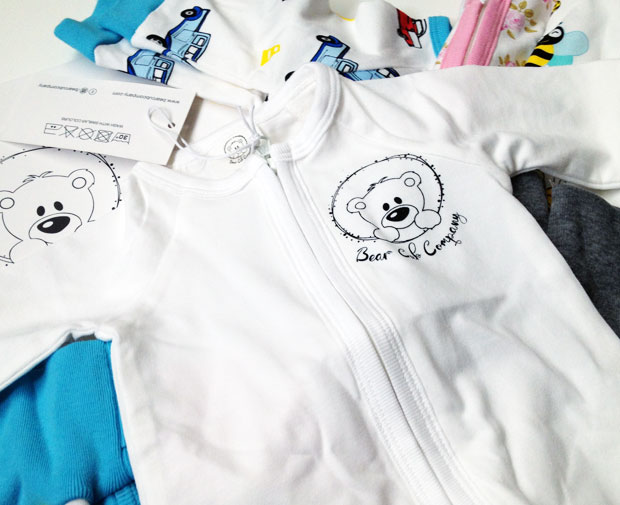 There are currently four beautiful designs available in sizes Newborn, 0-3 Months and 3-6 Months but larger sizes will probably be available soon. I received a sample of one of the designs in a larger size so that I could test it with my toddler.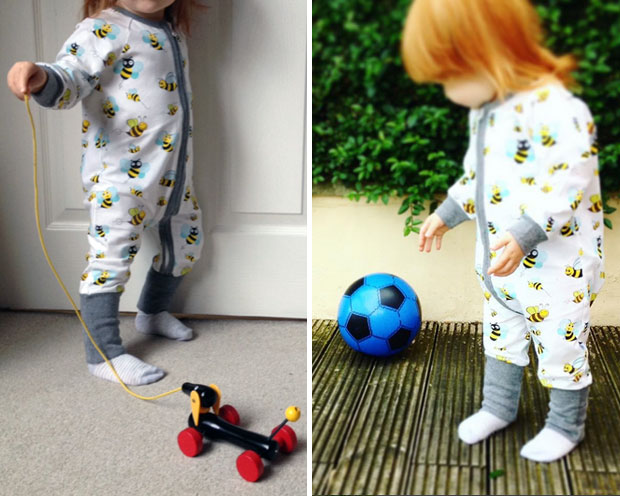 I'm a bit in love with these sleepsuits! I love the design of the fit — it seems so comfy! The fabric is amazingly soft and stretchy which is perfect for the delicate skin of babies.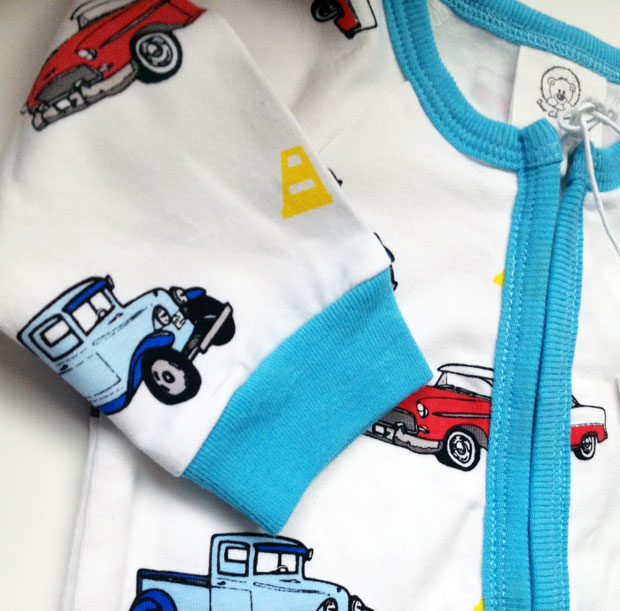 The zip is full-length to make it really easy to put on and take off and it's got a safety cover at the top to ensure comfort.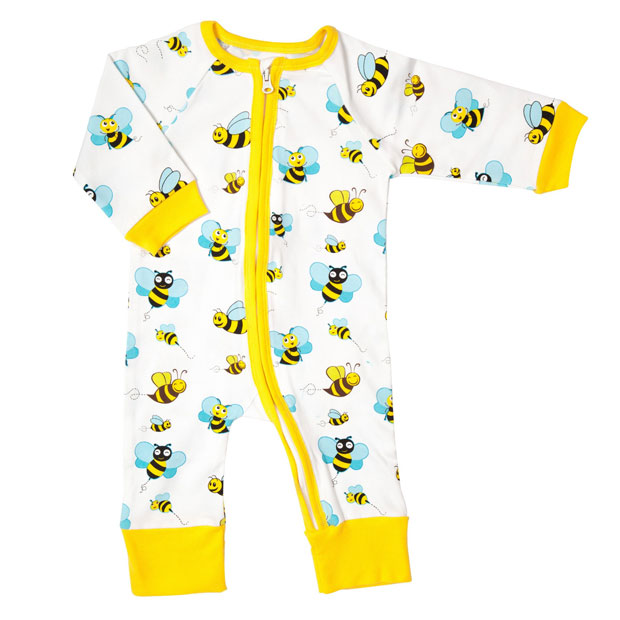 I love the contrasting cuffs of the three patterned designs. My sample has grey cuffs but the one that's available to buy has beautiful yellow ones.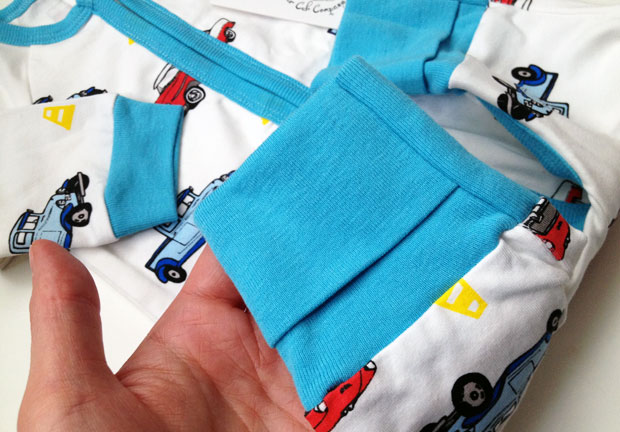 Another feature that is brilliant is the foldable feet mittens. I've never come across these before but they're just like built-in scratch mittens but for feet! You can fold them over when you put your baby to bed to keep feet nice and warm through the night.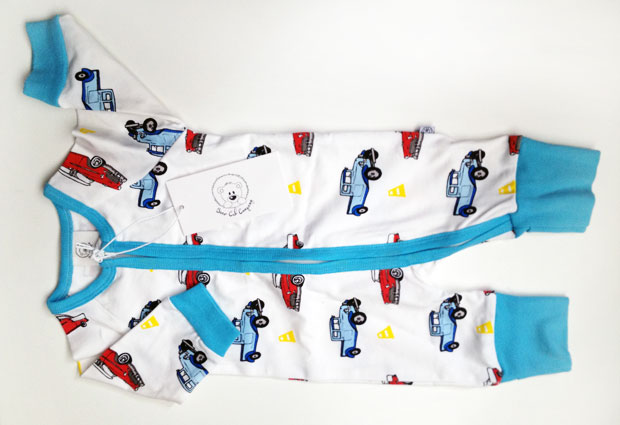 I highly recommend these amazing sleepsuits to all new parents or parents of young babies. The quality is so lovely and my daughter seems so happy and comfortable in her Zip Bear Cub Suit whether she's playing, running around, relaxing or sleeping. Plus they're so practical!
They're affordable too at just £12.95. You can see the full range here.

I was sent some samples to check out the quality and designs of these items. As always, all my reviews are 100% honest and all thoughts and opinions are my own.