Beauty Sleep Elixir from Beuti Skincare Review
|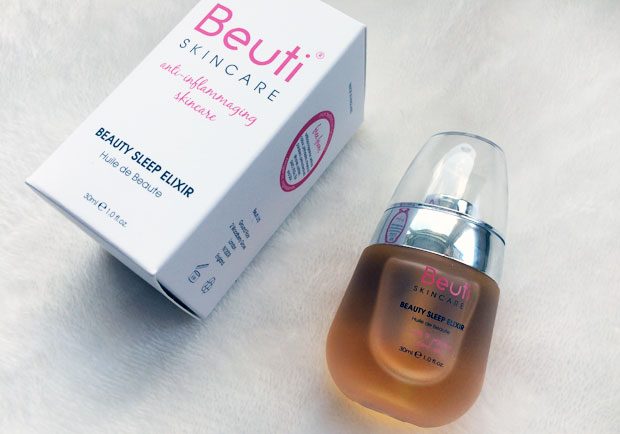 Beauty Sleep Elixir from Beuti Skincare Review
Skincare is one of my big interests and I love finding new gems to include in my regime. Since having kids, my skincare routine is much more sporadic but I do what I can when I get a chance. I really love taking a few minutes to pamper my skin when I have a little bit of spare time and a new product that I'm enjoying is the Beauty Sleep Elixir from Beuti Skincare.
This product is quite sought-after and can be difficult to get hold of as it's become very popular with celebrities including Meghan Markle, Kate Middleton, Rita Ora, Emma Watson and Iggy Azalea reportedly being fans.
The Beauty Sleep Elixir is the first product launched by the UK brand Beuti Skincare and it's a powerful complexion booster and anti-inflammatory wonder oil.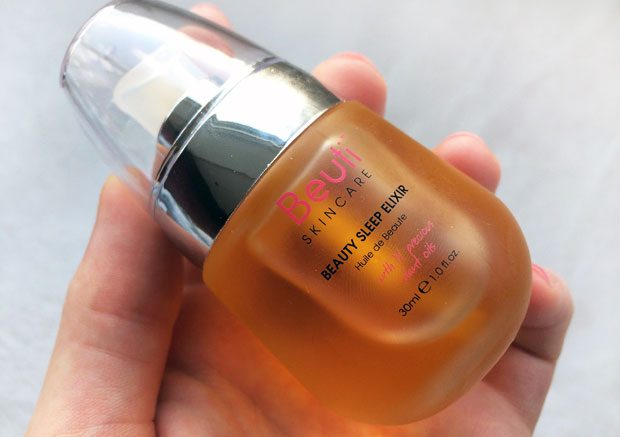 This luxury facial oil contains a 100% natural and 98% organic blend of 14 plant-based oils, including a Caribbean coral extract which has anti-inflammatory properties and neutralises the enzyme responsible for skin ageing plus sandalwood nut kernel oil that helps prevent collagen and elastin break down.
These two oils are combined with a generous amount of camellia oil, chia seed oil, bitter cherry seed oil, strawberry seed oil, pomegranate seed oil, blueberry seed oil, cranberry seed oil, raspberry seed oil, sea buckthorn fruit berry oil, sandalwood oil, lavender herb oil, geranium flower oil, neroli flower oil and capric triglyceride from coconut.
Pomegranate Seed Oil – antioxidant and anti-inflammatory powers.
Blueberry Seed Oil – promotes cell and tissue repair.
Cranberry Seed Oil – rich in Vitamin A and E.
Sweet Cherry Oil – improves skin tone.
Seabuckthorn Berry Oil – powerful antioxidant.
Red Raspberry Seed Oil – provides skin-renewing Omega 3 and 6.
Camellia Oil – super high in Vitamins A, B and E.
Chia Seed Oil – prevents breakouts and evens skin tone.
Strawberry Seed Oil – repairs the skin barrier.
Lavender Essential Oil – calms and soothes.
Neroli Essential Oil – skin-regenerating.
Sandalwood Essential Oil – astringent properties.
Geranium Essential Oil – tightens sagging skin.
Caribbean Coral – fights skin ageing and acne.
Softalia Nut Oil – reduces the look of fine lines.
All the oils have been carefully chosen after years of research to tackle skin aging due to inflammation caused by everyday exposure to sun and pollution, over exfoliation or using the wrong products for your skin.
Like the name suggests, Beauty Sleep Elixir is designed to be used overnight. When we sleep, our skin is busy renewing itself and, with the help of this product, your skin will get a boost of vitamins, minerals and a omega hit of 3, 5, 6 and 9 to promote beautifully glowing skin.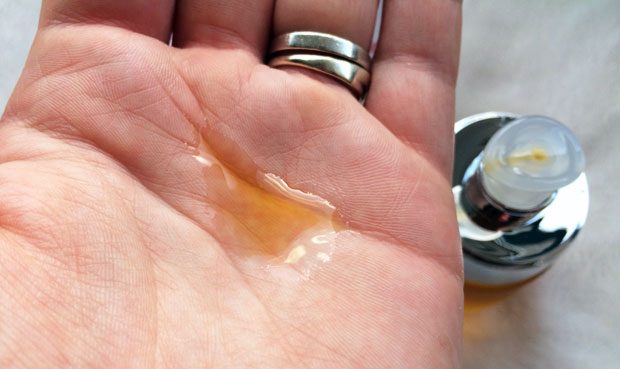 The oil is thick and rich and feels very nourishing and luxurious on my skin. It provides me with the hydration and nourishment that my skin is craving, especially at this time of the year. My skin feels soft and smooth in the morning and definitely looks healthier too. I can see why this product is so popular!
Beauty Sleep Elixir by Beuti Skincare is made here in the UK and available to buy from Lookfantastic. It costs £42 for a 30ml bottle.
I was sent this product for this review. As always, all my reviews are 100% honest and all thoughts and opinions are my own.