Bennetts Baby Skincare Products Review
|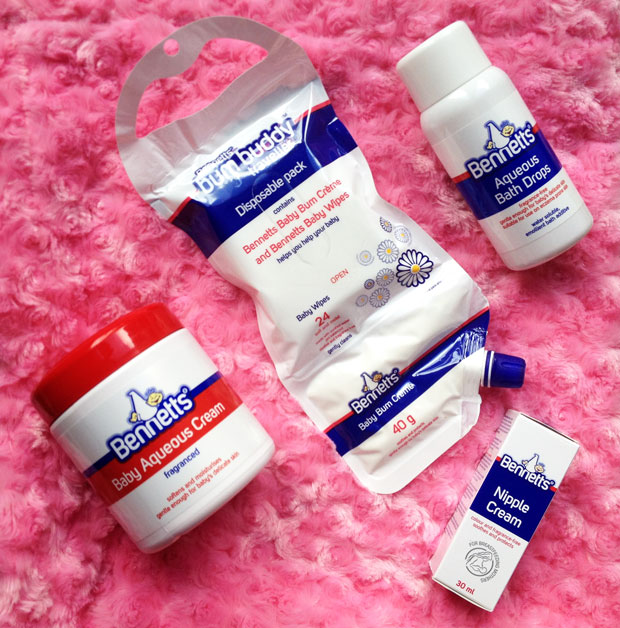 Bennetts Baby Skincare Products Review
Bennetts for Babies is a skincare brand with products for babies, children and mums. The range has been formulated by a pharmacist to ensure the best care for your family's skin. The range is really good for dry and sensitive skin.
Bennetts is the bestselling baby skin care brand in South Africa and is available to buy in the UK from independent pharmacists, Amazon, Superdrug.com, Morrisons, ASDA and will soon be available from more UK retailers, too.
We've tried out a few of their products and are really happy with them!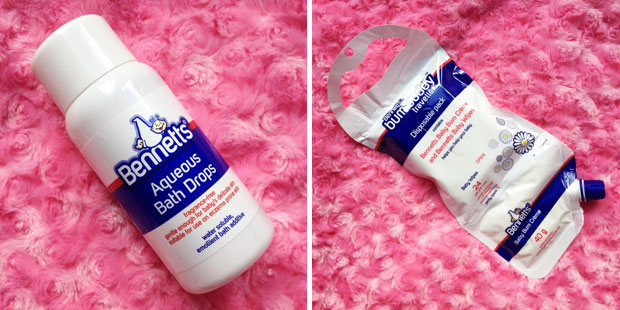 Aqueous Bath Drops (£3.99) is a bath additive that dissolves into the bath water and absorbs into your baby's skin, keeping it moisturised and soft. It also cleanses the skin. You can use it as a skin oil too, and apply it directly onto your baby's skin after the bath. It's completely fragrance free and perfect for sensitive skin that's prone to dryness and eczema.
Our girl currently doesn't suffer from any flare ups but she does easily get dry skin and skin rashes and I like using products like this one to prevent her skin from getting to that stage. We've not had any problems since using this in my daughter's bath. Her skin feels nice and soft, even after really long baths that usually dry her skin out.
The Travel Buddy (£4.99 / £3.00 ASDA) is a convenient disposable travel pack that contains the famous Bennetts Baby Bum Crème and Bennetts Wet Wipes. It's made to make on-the-go nappy changing easier for mums and dads. It contains 24 wipes and 40g of cream.
The wipes are made with purified water and are a nice amount of moist. They clean my daughter's skin well and gently. The cream recently won Baby World's Mum's Love award and has been voted best bum crème by UK Mum's TV. It contains soothing lavender oil to help care for and protect your baby's bottom. The cream is really nice and can be used on the body as well as the bottom.
We recently took this with us when we stayed in a hotel and it was very convenient. Since we used the cream as a body cream too it was a good amount. If we'd only used it as a nappy cream it would have been too much and we would've run out of wipes much faster than we could've use the cream. If you do run out of one side faster than the other, you can just cut the sides apart with scissors.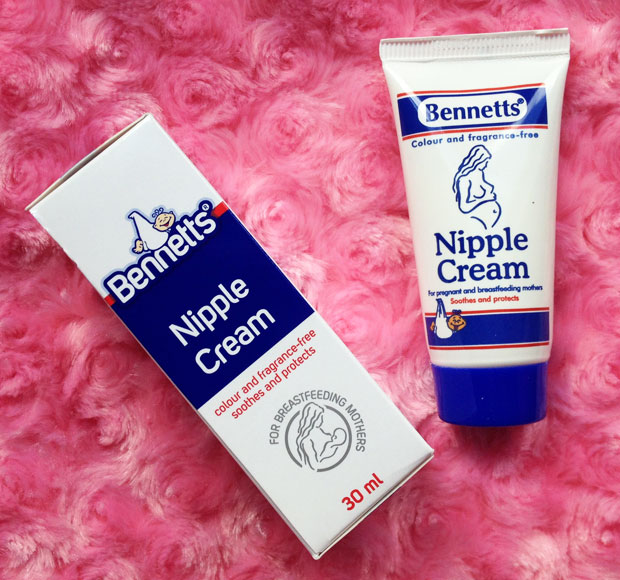 This one's for the mums or mums-to-be. Bennetts Nipple Cream (£3.49) is a soothing cream that heals sore and cracked nipples. Perfect for breastfeeding mums, pregnant ladies and anyone with itchy nipples! It contains D-Panthenol, Lanolin and Evening Primrose Oil which have wonderful moisturising and healing properties. The formula is really creamy and rich but is also quick to massage into the skin. My favourite bit is that you don't need to wash it off prior to breastfeeding. My daughter was feeding every 1-2 hours when she was little so I would never choose a cream that you have to wash off.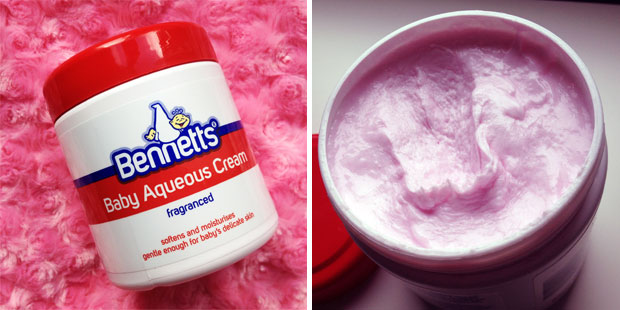 Baby Aqueous Cream Fragranced (£3.99) is a cream for the whole body that's infused with the most carefully selected ingredients to be a nourishing moisturiser that leaves skin silky smooth and soft. It's also available in a fragrance free option which I would normally choose but I fancied something with a scent this time.
Most aqueous creams that we've tried before have been quite sticky which means they take ages to rub in. I expected this one to be the same but it's completely different and is actually my favourite product from the Bennetts range and probably my favourite baby body cream too.
It's got a really interesting texture that is very difficult to describe. It's light and fluffy, yet really rich and hydrating. It looks like wet cotton candy and is pink, too! It melts into the skin so quickly and leaves my daughter's skin so soft and smooth. It comes in a huge tub and has become our go to body cream after bath time. My daughter loves helping and dips her small fingers into the cream and tries to apply it herself.
I highly recommend this range for babies, children and mums — especially ones with dry and sensitive skin. Buy them in store or from Amazon.co.uk and read more on Bennetts' website where you can also see the full range of products.
We were sent these products for this review. As always, all my reviews are 100% honest and all thoughts and opinions are my own.