Best Things To Do In Cancun With Kids
|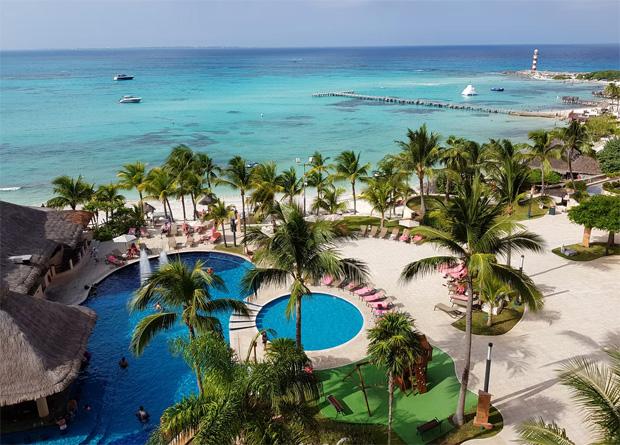 Best Things To Do In Cancun With Kids
A visit to Cancun in Mexico promises to be the adventure of a lifetime. But what if you're traveling with kids?
You'll be happy to learn that there are plenty of fun things to do in Cancun with kids of all ages. So before you start packing, read our list of the best things to do in Cancun with kids.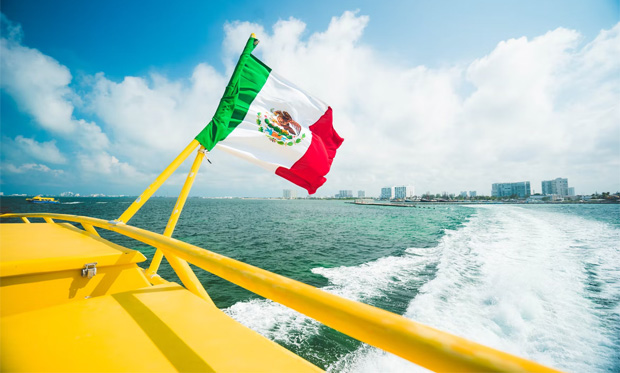 Boating  (Fun For The Whole Family)
A boating holiday is always a great idea for everyone in the family. So if you are traveling with kids who love the sea, a boat rental in Cancun is the way to go. This will allow them to be as active, or as laid-back, as they want. The whole family will enjoy a day out on the water.
So whether they want to try out every water sport, or simply relax and take in the view, it's all available to them. But for kids who can swim and are confident in the water, we highly recommend snorkeling. 
The Mesoamerican Barrier Reef runs parallel to the Mexican Caribbean coastline. There are many spots where you can safely go snorkeling in Cancun. No need to pack the sunscreen to keep your children safe and protected from the sun. Special reef-safe sunscreen is available for purchase throughout Cancun.
Try New Foods (Fun For The Whole Family)
Calling all you foodies in the family. Do your kids enjoy trying new foods as much as you do? You're in luck, as there's no shortage of good food in Cancun. Top foods to try are Enchiladas, Tostadas (toasted tortillas filled with meat), and Burritos.
If you think you know these foods, you haven't had them the way they're prepared in Cancun. So be adventurous, and enjoy the spicier side of life. A fantastic kid-friendly restaurant to try is the Sonora Grill, where young kids can play while supervised, in the kids' club area.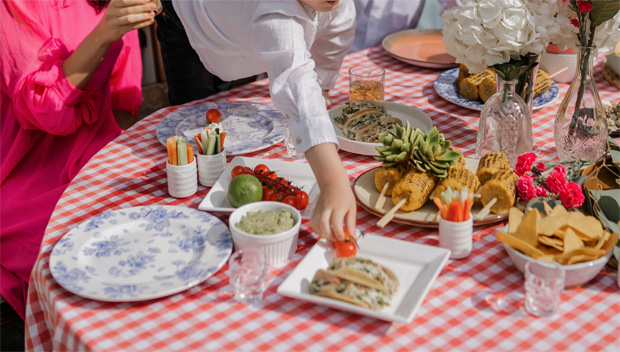 Riding ATVs Through Cozumel (Great For Teens)
Do you have older kids with a need for some speed? We have just the thing for you. Riding an ATV through the jungle is a fun activity in Cancun for your teens. They'll feel like intrepid adventurers on a quest, riding along in their ATVs through Cozumel.
These sorts of activities are plentiful in the area and prove popular with kids and adults alike. It's a fun way to spend the day and offers a unique perspective on the natural; terrain that would otherwise be tricky to navigate.
Sightseeing (Great For Curious Pre-Teens)
If your kids aren't into watersports but you'd like them to get fresh air and exercise, take them sightseeing with a difference. Cancun is filled with historical sites and archaeological wonders. Older kids with a thirst for knowledge will love it here, and they'll have plenty of awesome selfie opportunities amongst the ruins.
A top idea for pre-teens is exploring ancient sites and landmarks. There are countless organized tours of the area. But one of the most popular is the Chichen Itza tour. Discover the pre-Columbian sites of the Maya civilization in a tour, starting in Cancun.
Or if you'd like to stay a bit closer to the safety of the hotel zone, visit El Rey, the largest archaeological site in Cancun. This ancient astronomical site is famous for its unusual architecture and dates back to the 2nd and 3rd centuries BC.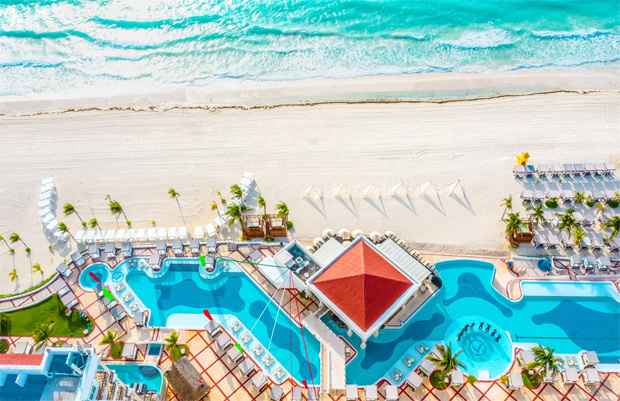 Dinner & A Show (Great For 4 – 7 Years)
Young kids from 4-7 years, in particular, will adore this Pirate Show on board an authentic pirate ship. The Jolly Roger Pirate Show is just one of the many pirate-themed activities for travelers with kids. This 3-hour evening cruise includes entertainment and dinner.
This particular dinner cruise is suitable for families with younger children, but there are dinner cruises for adults that follow a similar theme. And for children who love sea-faring animals of a different kind, this next Cancun vacation activity is just for them.
Kids in this age group will love swimming and playing with dolphins. Because dolphins are gentle, sociable creatures and your kids will be able to get up close to these wonderful sea mammals. Of course, this activity will only be suitable for kids who can swim, but lifejackets are worn at all times.
Family Friendly Resorts (Perfect For Toddlers)
It can be stressful traveling with a toddler. Toddlers are naturally exuberant and love to play and explore. Sometimes we wonder where they get all that energy! So let them unleash it in a safe and fun environment. Choose a family-centered resort where they will be well catered to.
All Ritmo Cancún & Waterpark is a family-friendly resort just outside the Cancun "Hotel Zone". The resort has 115 suites, all with either garden or ocean views. And especially for young children, there's the  Al Ritmo Water Park. They'll be so happy on all the water rides, they may never want to leave. 
Guest Article.