Bistrot Pierre Sheffield Review – Sampling the Spring/Summer Menu
|
Bistrot Pierre Sheffield Review – Sampling the Spring/Summer Menu
We love going out for meals as a family but we don't do it often enough. Now that the kids are a bit older and actually eat the food that you can get in restaurants, I'm hoping we'll get into the routine of going out more.
On Sunday, we went for a lovely family meal together as we visited Bistrot Pierre on Ecclesall Road here in Sheffield. They have a new Spring/Summer menu that's now available here. The new menu consists of a collection of delicious new dishes with flavours inspired by the bistrot's travels around France and beyond.
We visited at 5pm as this is a good time to eat with the kids before they get too tired and it's also a good time to visit as it's not the busiest time for the restaurant. We arrived and were greeted and seated at a nice and spacious table with a highchair as requested.
Soon after we'd ordered our drinks, they appeared on our table along with some fresh, warm French bread and butter.
We had already browsed the menu online in preparation for our visit so we knew what we were having. My husband and I ordered some starters and mains, the kids ordered from the kids' menu and my father-in-law who was visiting with us ordered a main and a dessert.
We asked for the kids' meals to be served at the same time as our starters to give the kids enough time to eat their meals. Our eldest is a really slow eater, while our youngest pretty much inhales her food — they're very different!
Let's start with the starters! My husband ordered the calamari which he said were delicious. They were crispy and tender and came with garlic aioli.
I ordered the deep-fried Brie in a crisp rosemary crumb which was served with dressed leaves and a lightly spiced pear chutney. As soon as I spotted that on the menu, I knew I needed to have it. Both my husband and father-in-law considered this dish too.
I'm very pleased with my decision — the deep-fried Brie was absolutely amazing and worked beautifully with the chutney! It was an interesting flavour combination and the French/Indian fusion worked very well.
The children both had the chicken breast and pommes frites that came with some vegetables (cucumber, tomatoes and carrot). I liked that the chicken wasn't breaded or battered like it often is on kids' menus. The kids seemed to enjoy their meals, especially our youngest who was a huge fan of both the chicken and the pommes frites! The salad/vegetable serving could have been a bit larger, perhaps, but other than that it was a really good kids' meal for both the girls.
Now, over to the mains. Both my husband and father-in-law ordered the Moroccan spiced slow-cooked shoulder of lamb. They both love lamb! My own father always used to say that when you are eating in a restaurant, you should always order things that you can't or wouldn't make at home. We often follow this advice. This meal is not something we would've thought of making at home but both the boys were very impressed with the meal. The lamb was perfectly cooked and was served with pearl couscous, topped with harissa, toasted pine nuts, dried apricots and mint yogurt dressing plus a side of roasted potatoes and vegetables.
As a vegetarian, I was happy to see three options for a main meal. I went for the Poivron farçi which is a dish of roasted red peppers filled with spinach and ricotta, served with salad and pommes frites. The menu says the filling included garlic mushrooms and toasted hazelnuts but I couldn't really taste them. It was still a lovely dish! I'm a bit cheese crazy so would've loved some gratinated cheese on top of the peppers and some of those toasted hazelnuts on top. The dish was really filling and satisfying even though it was from the Lighter Dishes section of the menu. The pommes frites were amazing — thin and crispy which is the way I like them.
Dessert time! I was really full from my starter and main so I only had a spoon each of the kids' puddings but my father-in-law ordered the chocolate brownie with warm pouring chocolate sauce and vanilla ice cream which he was very happy with. My eldest daughter went for the children's portion of the same brownie which was served with vanilla ice cream. It was very rich and delicious!
My youngest daughter who is nearly two years old is a bit obsessed with strawberries so I ordered the Coupe fraise from the children's menu for her. It's a lovely dessert with strawberry and vanilla ice cream, fresh strawberries, crushed meringue, soft marshmallows and strawberry coulis. Perfect for her! The serving was very generous too!
We really enjoyed our meal at Bistrot Pierre. The atmosphere was lovely
—
sitting upstairs, I couldn't believe we were on Ecclesall Road. It was so calm and nice up there and you couldn't see or hear any cars on the busy street below. The service was fast and good even though the restaurant started filling up soon after our arrival, all members of staff friendly and happy and the food was lovely too, of course. We'll definitely be back again!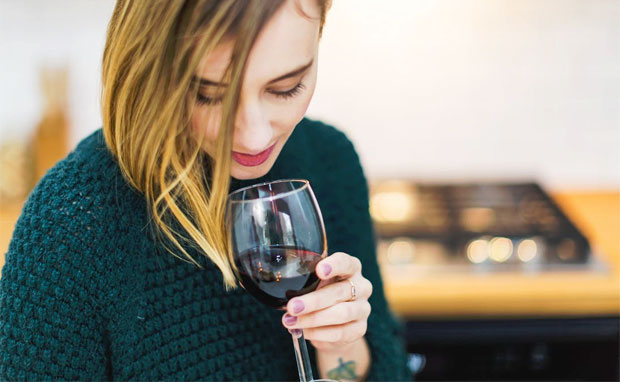 Planning a visit to Bistrot Pierre? Get a FREE DRINK!
Use my code "LBPZ8JB6" to get a free drink when you visit. Please read the Terms & Conditions below first. These can also be seen on the Bistrot Pierre website.
Blogger Free Drink | Terms & Conditions:
This code entitles you to a complimentary 175ml glass of house wine, bottle of beer or soft drink.
The most expensive drink (of those listed above) will be discounted.
Only one voucher can be redeemed per visit when a main course in purchased.
To redeem this offer print off the voucher code beginning LBP and hand it to your server when you dine quoting that it's the 'blogger free drink voucher'.
This offer is valid until 20th July 2018.
The recipient must be over 18 years of age if they are redeeming an alcoholic drink. Proof of age may be required.
Manager's discretion applies.
We were invited to Bistrot Pierre to sample the new Spring/Summer menu in exchange for this review. As always, all my reviews are 100% honest and all thoughts and opinions are my own.