Book Review: Don't Tell the Brides-to-Be By Anna Bell
|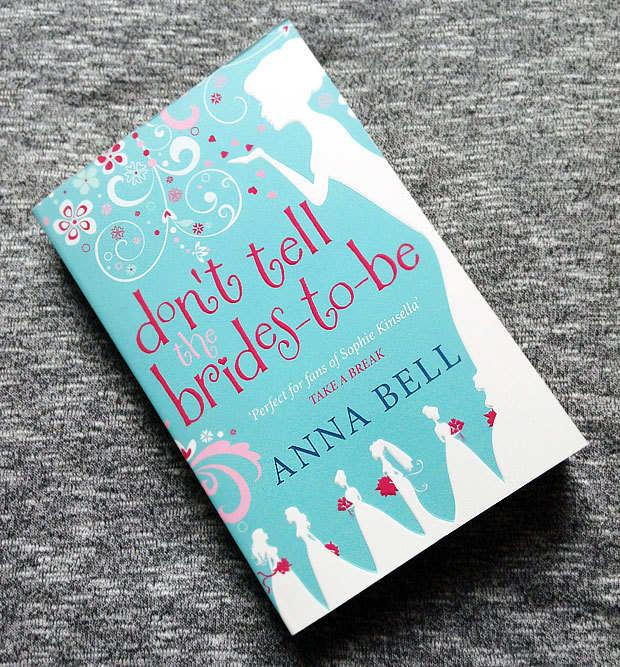 Book Review: Don't Tell the Brides-to-Be By Anna Bell
Don't Tell the Brides-to-Be is the third book in Anna Bell's series about Penny Robinson. The two previous books are Don't Tell The Groom and Don't Tell The Boss.
Penny has beaten her gambling addiction and started her own successful wedding planning business called Princess on a Shoestring named after her blog which is also still doing really well. Penny is very likable. She is smart, funny and creative — someone you could imagine being friends with. She's very organised and busy and has the whole year ahead full of bookings.
Everything is going well in business and in private. She's married to Mark who seems very sweet and wonderful. There's some family drama (as always) but nothing Penny can't handle.
Then Penny finds our she's pregnant and due in the height of the wedding season (summer!) and at the same time a rival wedding planner shows up who tries to take her down… Penny decides to keep her baby a secret for the time being, but how long can that last?
Can she have a baby and save her reputation and career at the same time?
I haven't read the other books in the series but I didn't find it hard to get into the book or to understand the background story. The book is a very girly book with the themes of weddings, love, drama between women and pregnancy! I'm not the girliest of girls but I do enjoy a chick-lit book every now and then. They're great on holiday or when you have a little time for yourself at home, having a bubble bath or enjoying a glass of wine on the sofa.
This book was great for those occasions! It's funny and sweet and written in a lovely way. Each chapter starts with some Tweets too, making it very modern and unique. Don't Tell the Brides-to-Be is charming and full of surprises — definitely a page turner. Perfect for when you are having some me time and want to read something light, funny, girly and exciting!
I was sent a copy of this book for this review. As always, my reviews are 100% honest and all thoughts and opinions are my own.