Book Review: Make Your Own Farm Animals and More
|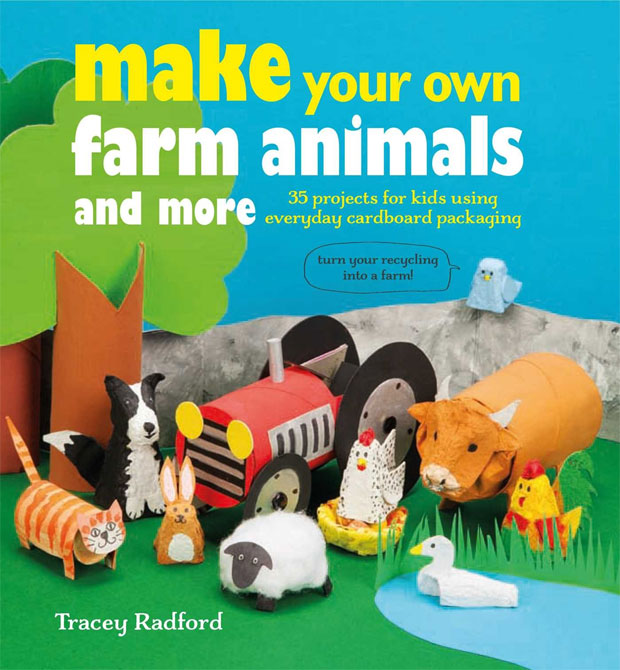 Book Review: Make Your Own Farm Animals and More
Since being a child myself, I've always loved arts and crafts and it's something I continued to do a lot when working with children. My eldest daughter is three years old and is now at an age where she appreciates getting creative and crafty too which is lots of fun!
We recently discovered the Animal Fun! board book series by Tracey Radford which features amazing craft creations in fun books for children. Her new book Make Your Own Farm Animals and More shows how to make your own farm animals, equipment and scenery with recycled cardboard.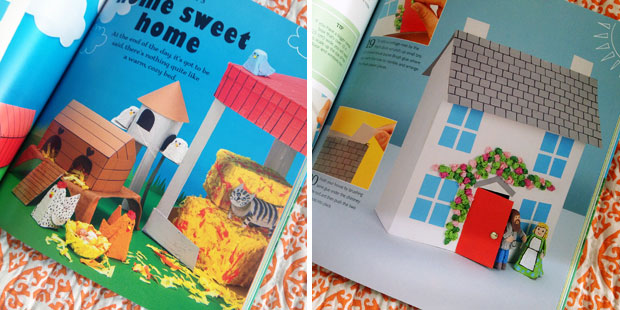 Tracey Radford is really a master of turning everyday cardboard and paper into fun and impressive craft projects for parents and children to do together. They look amazing but are quite simple to make when you have Tracey's instructions to follow as you go along.
Her book shows how to do it in a very nice way — the book is clear and easy to follow and looks great too!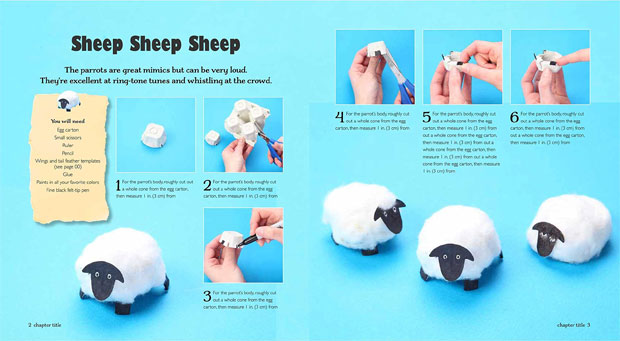 It's divided into four chapters:
Chapter 1, In the Field, shows you how to make animals like cows, sheep, foxes and more.
Chapter 2, Farmyard Fun, guides you through the animals closer to home like the farm's sheepdog, hens, roosters, pigs, the cat etc.
Chapter 3, Home Sweet Home, shows you how to create the farmhouse, stable, barn, the farmer and his wife and other details of the home.
Chapter 4, Machinery and Scenery, shows how to make machinery and to create the scenery that ties it all together like a pond, trees, grass, flowers, trees etc.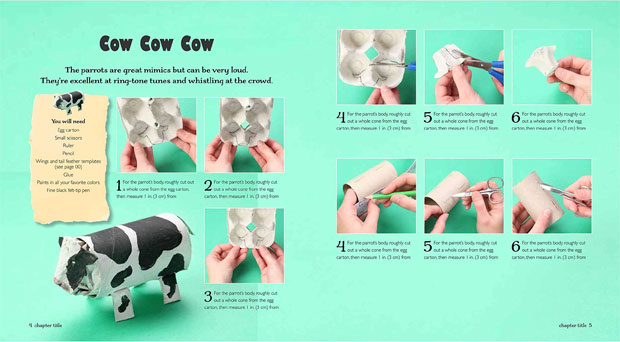 Each little project has step-by-step instructions and handy tips. I love that you can gradually build yourself a large farm scene as you work your way through the book and add elements to your scene little by little.
So start saving those toilet and kitchen roll tubes, egg cartons and any other suitable cardboard because with this book you can turn them into something amazing with your children.
It's such a cute and sweet book that boys and girls of all ages will enjoy. Even really young kids will enjoy watching and helping out with the little bits that they can. These projects provide hours of fun and of course you can play with your figures and scenes afterwards too.
It's a great project for the Easter half term school holidays too as it will keep kids busy and entertained for ages.
Buy your copy from Amazon.co.uk and also check out Make Your Own Zoo that is very similar but with exotic animals.

We were sent this book for this review. As always, all my reviews are 100% honest and all thoughts and opinions are my own.