Book Review: What A Waste – Rubbish, Recycling, and Protecting Our Planet by Jess French
|
Book Review: What A Waste – Rubbish, Recycling, and Protecting Our Planet by Jess French
It's been great seeing more awareness about plastic waste over Plastic-Free July. There's been a lot of great coverage and hopefully lots of people have made some changes and are trying to create less waste.
When I spotted the new children's book What A Waste by DK Books, I knew it was something that I wanted to read with my daughters.
This new book has lots of information for children about the state or of the planet, about the pollution and waste that humans create and the things we can do to improve the situation — renewable energy, recycling, eco-friendly alternatives and different ways of living, how to make a positive impact and what we all can do. The book also explains different types of waste management too which is very fascinating to learn about.
My eldest daughter is 5 and a half years old (that half is very important at this age!) and is aware that our family is trying to be eco-friendly and that we are reducing our waste and plastic consumption. Many things are completely normal to her as they have been part of our family's life for quite some time now — cloth nappies, cloth sanitary products, stainless steel drinking bottles, reusable food storage instead of clingfilm, reusable wipes etc. The spread below is her favourite and she loved spotting the swaps we've already made.
What A Waste is a great book to show her why we are doing these things and how our actions affect our planet's health. There are lots of shocking facts about our waste and it's a very interesting read for both children and adults.
"Did you know that every single plastic toothbrush ever made still exists? Or that there's a floating mass of rubbish larger than the USA drifting around the Pacific Ocean?"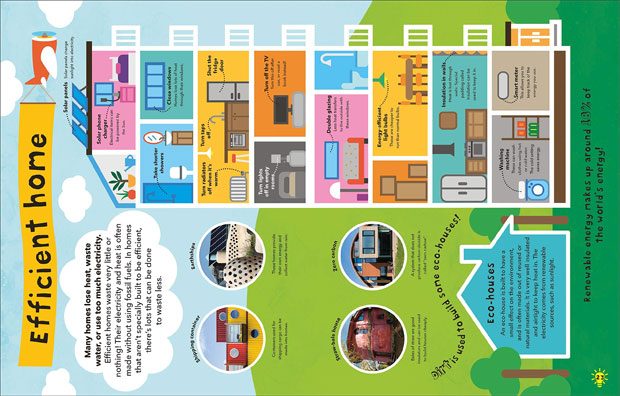 What A Waste is a brilliant book for children who are keen to learn and want to make a difference. Reading it should be a part of the curriculum!
Buy your copy from Amazon.co.uk here.
This book was provided to us for this review. As always, all my reviews are 100% honest and all thoughts and opinions are my own.