Boredom Bags Review – Bags Full of Entertainment for Kids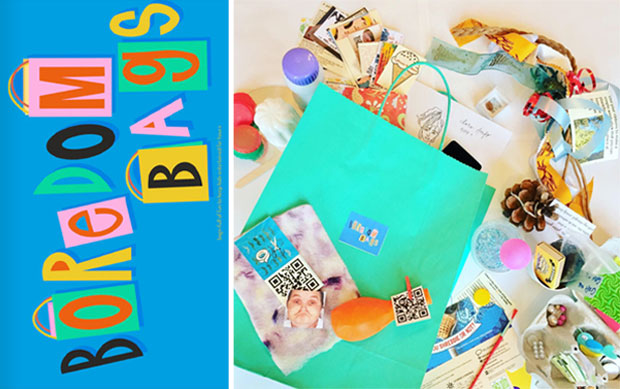 Boredom Bags Review – Bags Full of Entertainment for Kids
2020 was a crazy year for all of us and it looks like the start of 2021 is going to be very similar. Parents across the country are juggling being a parent, homeschooling their children when schools or classes have closed down and many are also trying to work from home at the same time. It's very stressful and it's so hard doing it all.
Usually, I can be a crafty and creative mum but when I'm spending my whole day (nights and weekends too) juggling so many plates trying to get my own work done, making sure my two primary school aged children are doing all their homeschooling work, looking after my toddler and trying to sort of keep on top of the housework as much as I can at the same time, then I don't have much energy left for fun and thinking of activities to do together. At the end of the day, I just want to sink into a hot bath and try to relax even though I always have an overwhelming to do list spinning around in my head…
Where were we? Lockdown life is hectic and stressful but children still need fun activities to do — maybe more so than usual when they're not attending school. How can you as a parent provide these things when you're struggling with everything else?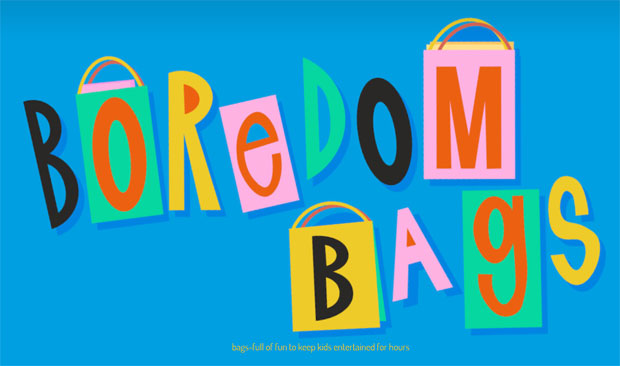 Introducing Boredom Bags
A small company called Boredom Bags got in touch with me recently and their product and idea is brilliant in many different ways.
Boredom Bags was created by Sheffield based parents Ellie and Kyle, a theatre casting director and former nanny and a primary teacher and former actor. Theatres closed down during the first lockdown in March last year which meant Ellie was spending more time at home with her children. It gave her lots of time to engage and play with her children, coming up with fun activities to do reusing bits of craft material and items saved from going straight to landfill.
The year was long though and the enthusiasm for coming up with new ideas all the time was dwindling and of course this how most of us parents feel.
After chatting about parenting and educating children during the pandemic, Ellie and Kyle came up with the idea of Boredom Bags. They wanted to create something that would work well for parents and children and that would provide entertainment for the kids and help parents at the same time.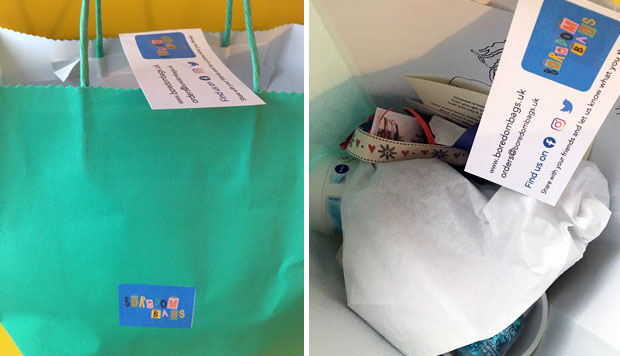 What are Boredom Bags?
Boredom Bags contain 35 activities – 10 kits with all the resources you need and 25 interactive activity cards to help kids get creative at home, discover nature, learn new things about science, develop new skill and most importantly have fun.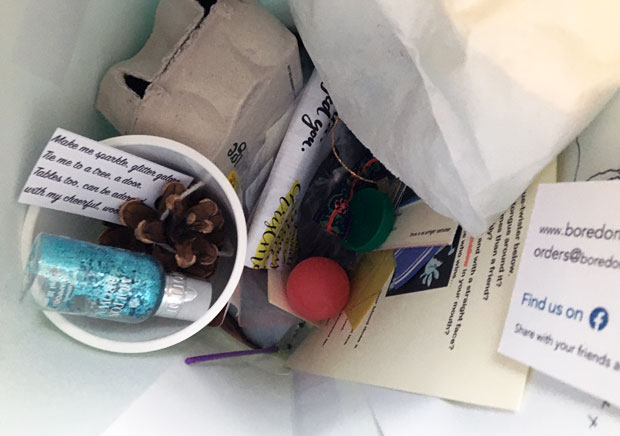 There are some things that your child can do completely independently and some things that the whole family can enjoy together. The ideal age group is 4-11 years old but younger children can get involved too with adult supervision.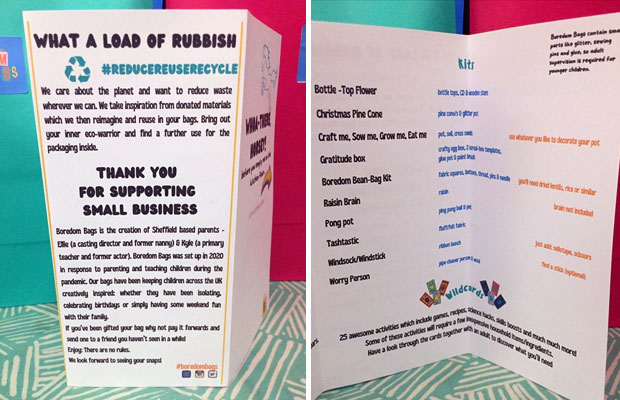 Inside Boredom Bags: Fun games | Arts & crafts | Tasty recipes | Cool science-hacks | Interactive activity cards | and more!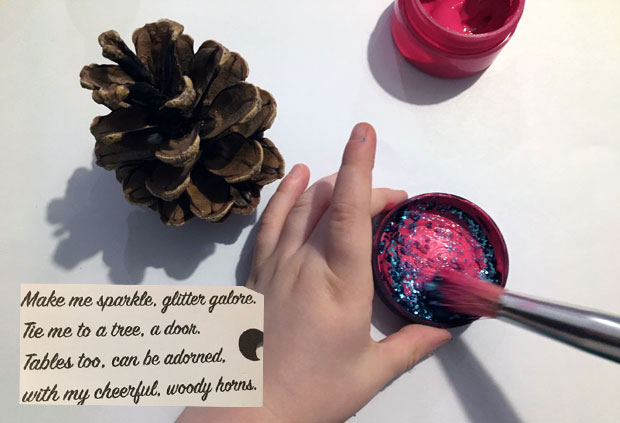 The bags are full of items to repurpose and use for these activities and all you need to do is follow the simple instructions to bring them to life. Some activities are short, while others are longer. One bag will provide many, many hours of fun for children!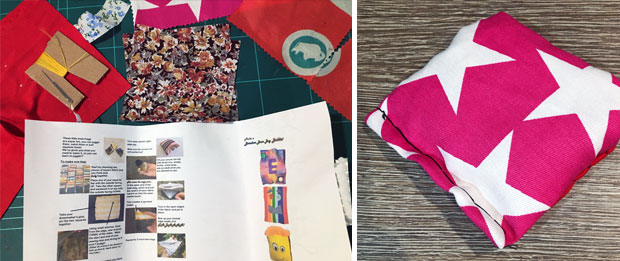 My kids love our Boredom Bag and the excitement of finding a new activity to do with the items inside.
Head over here to order Boredom Bags to help you through the new lockdown!
Our Boredom Bag was kindly gifted for review. As always, all my reviews are 100% honest and all thoughts and opinions are my own.