Brand New Let's Go PJ Masks DVD Launching this February
|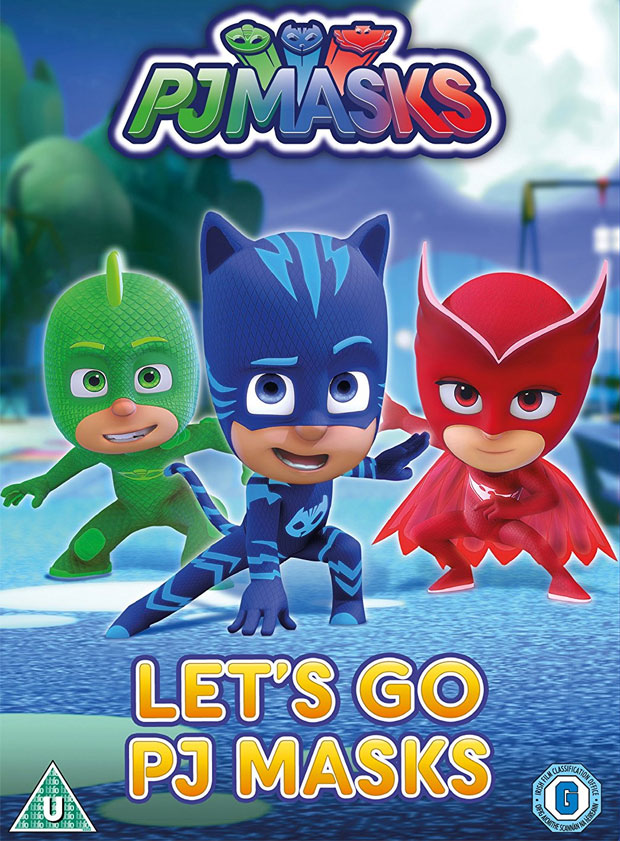 Brand New Let's Go PJ Masks DVD Launching this February
My girls have recently got really into PJ Masks so we're very excited about the new DVD release and Digital Download launching early next month — on the 5th February 2018.
The brand-new DVD collection is called PJ Masks – Let's Go PJ Masks and it's packed with superhero fun and adventures about the crime-fighting trio as they solve mysteries and learn valuable lessons along the way. PJ Masks is one of the nation's favourite preschool TV shows and I'm not surprised at all as it's a really exciting show for little ones.
PJ Masks depicts the tales of Conor, Amaya and Greg who by day are three normal school kids but by night, if the city is in danger the trio put on their pyjamas and activate their animal amulets. They magically transform into their superhero alter-egos: Catboy, Owlette and Gekko and together make an unstoppable team.
PJ Masks – Let's Go PJ Masks features six epic episodes and this is the first time that they are available on DVD and Digital Download. The episodes are:
Gekko and the Snore-A-Saurus – Luna Girl turns a sleep-walking Cameron into her very own human puppet. It's up to PJ Masks to save the day… but Gekko has to stop messing around first!
Catboy and the Shrinker – Romeo and Night Ninja team up to shrink the PJ Masks with Romeo's shrinker invention.  When Catboy gets shrunk, he forgets that even a little guy can save the day . . . if he can use his small size to his advantage.
Blame it on the Train, Owlette – When the new Fairground Flyer Train goes missing from the fair, Owlette is determined to get it back quickly.  But if she wants to defeat Romeo's new super train, she'll need to learn that a little patience goes a long way.
Looking After Gekko – When Night Ninja steals the school bus and converts it into his very own super-vehicle, it's up to our heroes to stop him in his tracks. But for that to happen, Gekko needs to learn that asking for help doesn't make you weak.
Catboy's Tricky Ticket – Catboy only has two tickets to the Jayden Houston concert and has to decide which of his best friends to take to the show. Owlette and Gekko offer him presents to sway his decision and Catboy's newfound greed could ensure Luna Girl ruins the concert for good.
Clumsy Catboy – Romeo plans to use his newest device to make everyone in the world so clumsy that they can't stop him from taking over the world. But when agile Catboy is the first to be "clumsified", he can't admit it and tries to save the day without any help.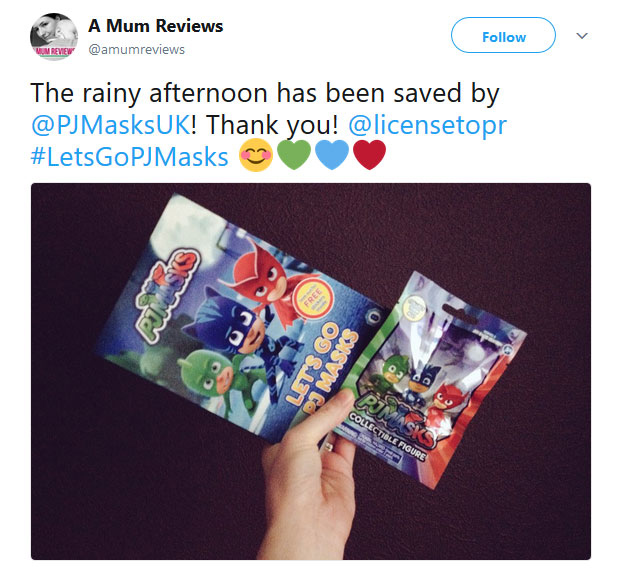 We're lucky to have a copy of PJ Masks – Let's Go PJ Masks to preview before the release. My eldest daughter has just turned four and she is really into PJ Masks and always wants to watch each full DVD in one go. She was really excited about this new DVD too and really enjoyed watching it for the first time and many more afterwards! Her little sister loves it too so it's nice that they can watch it together.
Pre-order the DVD on Amazon here.
This DVD was provided to us to feature in this post. As always, all my reviews are 100% honest and all thoughts and opinions are my own.