Building a Wardrobe for a Warm Spring & Early Summer
|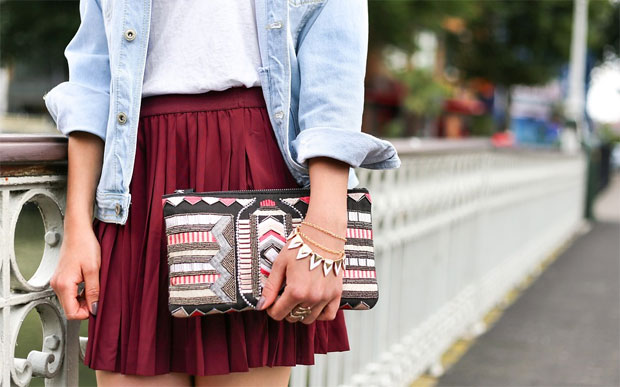 Building a Wardrobe for a Warm Spring & Early Summer
Isn't it lovely that spring is already here? This week, we're reaching temperatures of 17 and 19 degrees and that's up North! That's so warm for February and I'm quite enjoying the warm weather, the blue skies, the sunshine and having spring come early.
I'm also at the very end of my third pregnancy so I'm looking forward to soon being out of maternity clothes and choosing clothes because I like them not because they can accommodate my big bump!
My wardrobe is in need of a bit of an update after downsizing it quite a bit before we moved house so I'll be adding a few new pieces this spring. I'm still very into having quite a small collection of clothes — a capsule wardrobe that only contains pieces that I actually wear and enjoy wearing.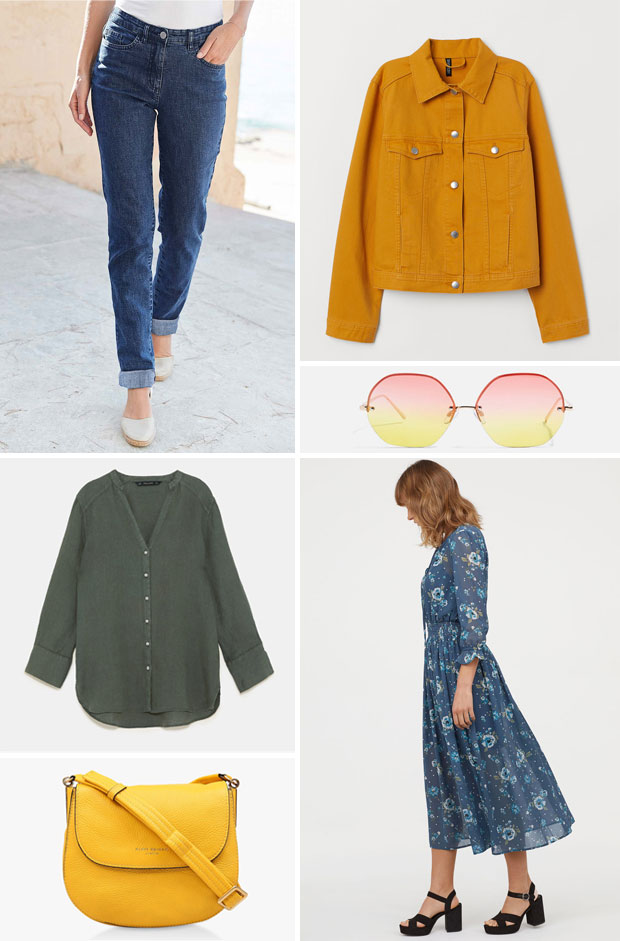 Here are some bits that I need to add for a complete wardrobe for a warm spring and early summer:
I have not got any jeans waiting for me after this pregnancy and need to find some that will fit me nicely and comfortably. I often go for skinny, high-waisted jeans but for spring and summer, a more relaxed fit is more comfortable as it will keep you cooler when it's warm. These Relaxed Jeans from Damart look like a great fit for everyday wear — flattering but comfortable enough to go about your day and run lots of errands. The classic mid-blue wash goes with all other colours too so is very practical as well.
A denim coat is the perfect coat for spring and summer and I really like coloured versions of them rather than the standard blue. Then you avoid the double denim look if you're already wearing jeans plus you get a nice pop of colour if you choose something bright and fun. I have a red denim jacket already but am tempted to get a mustard yellow one as well to rotate with.
A classic shirt is a great item to have in your wardrobe and one made of linen is ideal for the warmer weather as linen will keep you nice and cool when the weather warms up. White and cream always works but I have young children so will be looking to find a nice coloured one, maybe khaki like the one above.
With the beautiful sunshine comes the need for some sunglasses (or a sun hat) to keep your eyes protected and to let you enjoy the sunshine safely and comfortably. It's an easy thing to forget but it's so important to keep your eyes well protected during spring and summer when the UV rays are strong! It's a good idea to buy a few pairs so that you can keep some in your bag, in the hallway, in the car etc. so that you always have a pair available to use.
Spring and summer is the time to choose bold colours for accessories! I need a new handbag soon and am looking for something bright and sunny like a yellow leather satchel to easily and quickly brighten up any outfit. It's such an easy swap but it really makes a difference to your outfit.
Dresses are great all year round but especially so when the weather is warm. I love floaty dresses that can be dressed up or down depending on your footwear choice, jacket and accessories. In spring, you can team them with tights and in summer with bare legs. Choose a length that is flattering for you and that you're comfortable with and you'll have an easy outfit to throw on anytime the sun makes an appearance!
Collaborative Post.