Casmara Face Mask Review – Hydra Algae Peel-Off Mask
|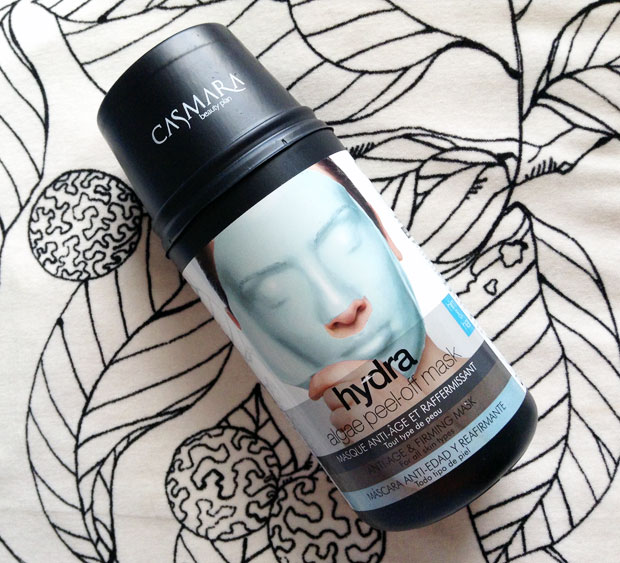 Casmara Face Mask Review – Hydra Algae Peel-Off Mask
The Spanish luxury skincare brand Casmara has recently launched a pioneering range of luxurious unisex face mask kits that are available to buy from shops like Boots for £9.99. These masks are promising the same high tech formulations and age-defying efficiency as professional spa-treatments and giving comparable results at home in just 20 minutes and at a fraction of a similar treatment at a spa that could cost up to £115.
Casmara has 40 years experience in the field and is the developer of the original pioneering peel-off face masks that have been available since 1979.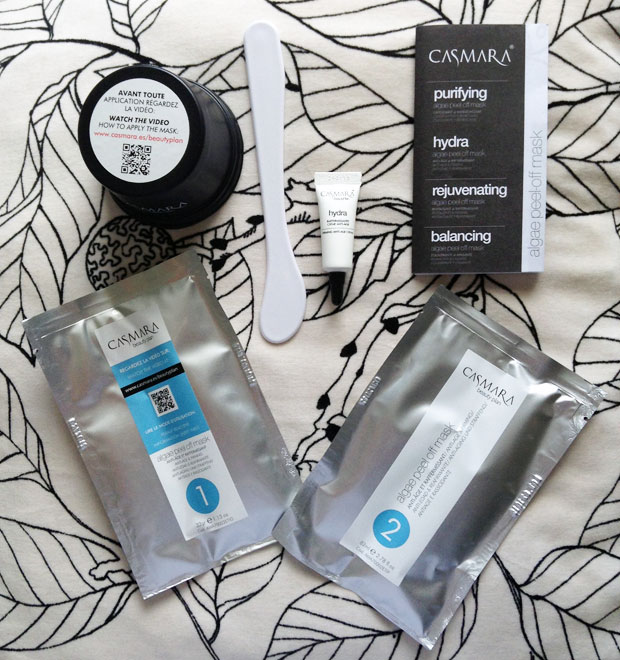 There are four different masks in the range: Rejuvenation, Purifying, Balancing and Hydra. I've tried the Hydra one which is anti-ageing and has firming benefits. It promises to be moisturising and to reactivate cellular metabolism to reduce signs of aging. It also contains wakame kelp and a marine rejuvenatio to help increase firmness and moisture. This mask is suitable for all skin types and as a sleep-deprived mum, it was very well suited to me.
All four masks help restore, rejuvenate, illuminate and hydrate damaged skin and all help prevent wrinkles and fine lines. They all contain highly hydrating seaweed and are a great way to give your skin a boost by treating it to these intensive pampering treatments. Perfect for a special occasion! The masks are free from parabens and are suitable for vegetarians.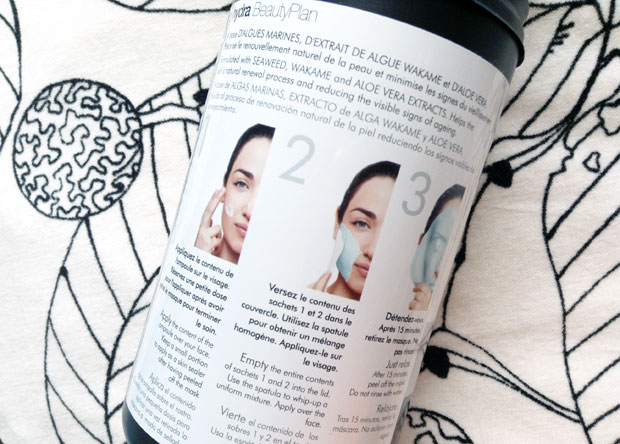 The kit includes a peel off mask that you get by mixing the two sachets in the lid, a conditioning cream and a spatula for application. The instructions are on the box, in a leaflet and online too. I watched the instruction video online which I found very helpful. It shows every step of the treatment in detail.
I was a bit scared about putting a mask over my eyes and mouth and the video reassured me the mask would not rip my eye lashes out! I look after our daughter most of the time so had to wait for a day when my husband could help me with her and let me enjoy the facial. A Sunday evening as the sun was setting was perfect! Our daughter was playing nicely so my husband could even help me apply the mask. I highly recommend asking someone to help you to make it easier and even more relaxing.
First you apply some of the conditioning cream to your face. Then, after mixing the mask together, you simply apply it to your face and lastly cover your lips and eyes. Obviously leave some breathing holes for your nostrils! Then you lay down and relax for 15 minutes. You have to relax since you can't do anything else with your eyes and mouth covered. It was lovely!
After 15 minutes, you can peel the mask off. It's really gentle to peel off and doesn't stick to your face at all which was a really nice feeling and unexpected for a peel-off mask. I knew from watching the video but it was even more gentle than I could imagine. The inside of the mask felt cool, smooth and refreshing. Then you massage the rest of the cream into your face until absorbed completely.
I'm very happy with how the face mask was to use and the results it gave me in terms of relaxation and a boost to my skin. My skin felt very hydrated after the treatment and I left the cream on until I showered later that night.
During this treatment, I felt like I was in a spa even though I was on our spare bed with a toddler duvet cover… It was probably the most I've relaxed since becoming a mother 16 months ago and I highly recommend it to everyone who wants a relaxing spa treatment in the comfort of their own home and at a bargain price.
I would love to try the rest of the range!
Read more on Casmara's website and buy from Boots or Amazon.co.uk.
I was sent this mask for this review. As always, all my reviews are 100% honest and all thoughts and opinions are my own.