Changing Jewellery Trends in the Same-Sex Industry
|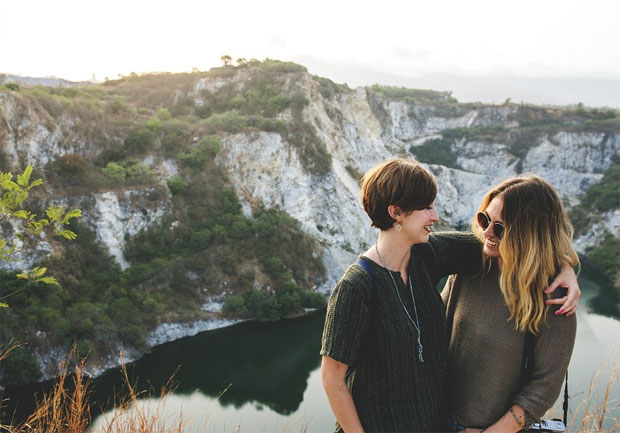 Changing Jewellery Trends in the Same-Sex Industry
In the UK, with the rise of same-sex marriages, civil partnerships have declined by 85% since 2013. It was legalised in March 2014 and in the first month of legalisation in the UK, 1,049 same-sex couples wed.
Angelic Diamonds, a retailer of halo engagement rings, has provided us with further insight into how this may be affecting jewellery retailers and wedding traditions.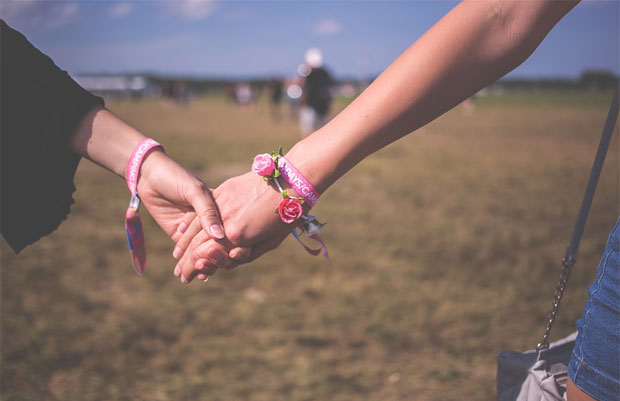 Following legalisation in the UK
Thousands of couples (15,098) became legally married in the UK in the nine months after the first same-sex marriage. There was quite an equal spread between men and women — 55% of these were between women and 45% between men. In the first month of legalisation, 1,409 same-sex couples celebrated their love for each other with a wedding.
It is now legal for same-sex couples to marry in America, too. Researchers have already seen an effect of this — it was found that couples spend more on their weddings than they would on a civil partnership. Men were found to spend $15,580 more on average and women $9,116. Many wedding retailers are accommodating to the rise in same-sex marriages as well, by offering bespoke supplies such as his and his (and hers and hers) wedding toppers and signage. It is estimated that the same-sex wedding industry is worth $51 billion (£38.8 billion).
Unfortunately for many, same-sex marriage remains illegal in some countries. Legalisation only occurred in Germany very recently in October 2017. Amongst others, Northern Ireland, Australia and Italy still haven't legalised same-sex marriage.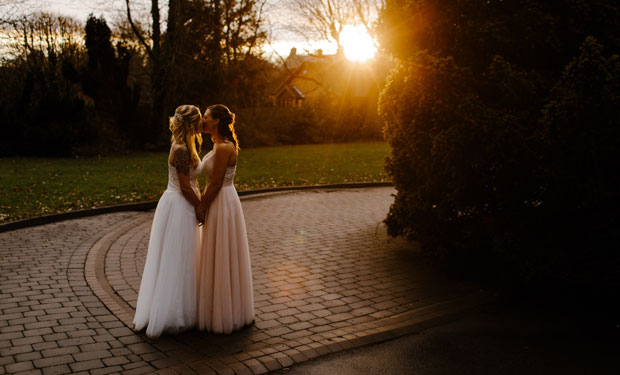 Wedding traditions for same-sex couples
Unlike heterosexual couples, which have wedding traditions that have been around for many years, the marriage process is relatively new for same-sex couples. Traditionally, the man asks for approval from the woman's parents, he purchases an engagement ring and proposes. At the wedding, the male has his groomsmen and women have their bridesmaids.
Recent research showed that 81% of gay men didn't purchase an engagement ring before proposing. Instead, many purchased substitute gifts, such as expensive watches, and then purchased rings for the wedding ceremony.
In place of stag and hen dos, it was found that same-sex couples tend to opt for a holiday for two or a trip with all of their mutual friends. When it came to wedding parties, research showed that they had mixed sex bridesmaids and groomsmen, too.
The vows must be altered, too as traditional vows usually specify becoming 'husband and wife'. Instead, the partners often write their own personal vows and the registrar marries the couple with the phrase 'partners for life'.
When it comes to walking down the aisle, many couples revealed that they walked down together. Whilst others said that their parents walked them down.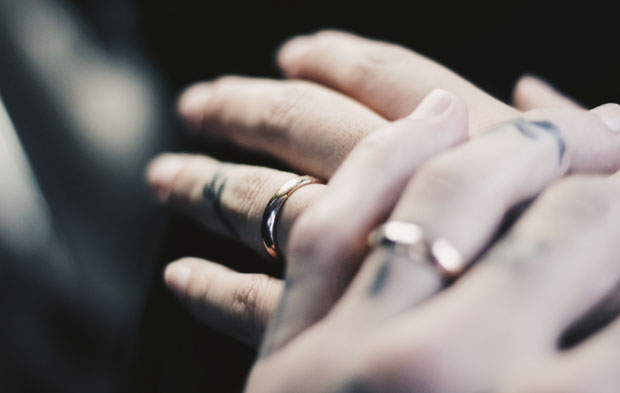 What does this mean for jewellers?
To meet the varying needs of same-sex couples, many wedding suppliers have adapted their products. It's important that jewellers do the same. One thing that was picked up by research was that many gay couples chose to do their ring shopping online, as they found shopping in store for rings to be an awkward encounter. However, many businesses have embraced the changes by presenting gay couples in their advertising campaigns and welcoming couples to their store.
However, gay couples seem to be skipping the engagement ring stage. Overall, it seems like same-sex couples prefer to purchase solely a wedding ring (66% of females and 19% of males purchased engagement rings).
Same-sex couples have different requirements for their rings, too. For example, some choose a metal that has multi-coloured features to it — representative of the flag that the LGBTQ community associates itself with. One jeweller reported that often same-sex couples don't request matching jewellery but instead want rings that have matching components, such as the same coloured metal or a similar stone.
Sources:
https://www.huffingtonpost.com/jason-lindner/how-samesex-marriage-make_b_8039940.html
https://www.theknot.com/content/lgbtq-weddings-study-the-knot
Guest Article.