Child Car Seat Law Changes – The 5 Things You Need to Know
|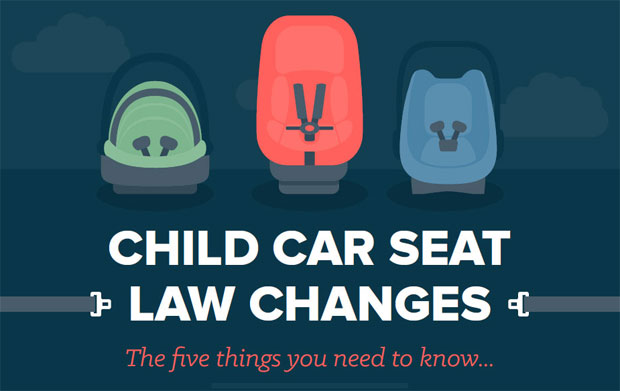 Child Car Seat Law Changes – The 5 Things You Need to Know
Research indicates that parents and carers are woefully ill-informed about the forthcoming child car seat law changes (which are expected to come into force in December), and are searching like mad for simple, easy to digest information on the topic.
Spot checks by Jennings Motor Group suggest that most parents are completely unaware of forthcoming changes to UK child car seat laws. This follows survey results from insurer Sheila's Wheels last month, that indicated around one third of child car seats are incorrectly fitted. So, what is it that makes the rules around child car seats so hard to fathom?
This infographic explains it all properly to make the new child car seat law changes easy to understand. Click the image to enlarge.
Infographic via Jennings Motor Group.