Chris Baber's Fresh Market Recipes with M&S Food
|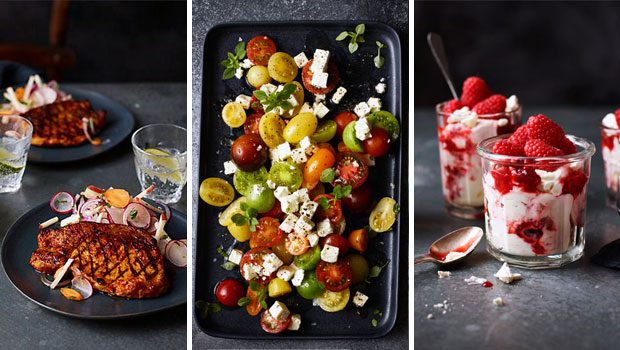 Chris Baber's Fresh Market Recipes with M&S Food
Marks & Spencer recently got in touch to see if I wanted to try some of their new recipes featuring their M&S Fresh Market produce. M&S are collaborating with Chris Baber who has created some family-friendly and summery recipes using M&S Select Farms ingredients. The recipes are all easy and quick too!
"All of my recipes are simple to achieve, but they pack in maximum flavour – I'm all about amazing-tasting dishes made from not too many ingredients. If you're using M&S Select Farms produce, you don't have to do much to make something taste amazing."
— Chris Baber
Below, you can find the three recipes we tested, with ingredients provided my M&S Food: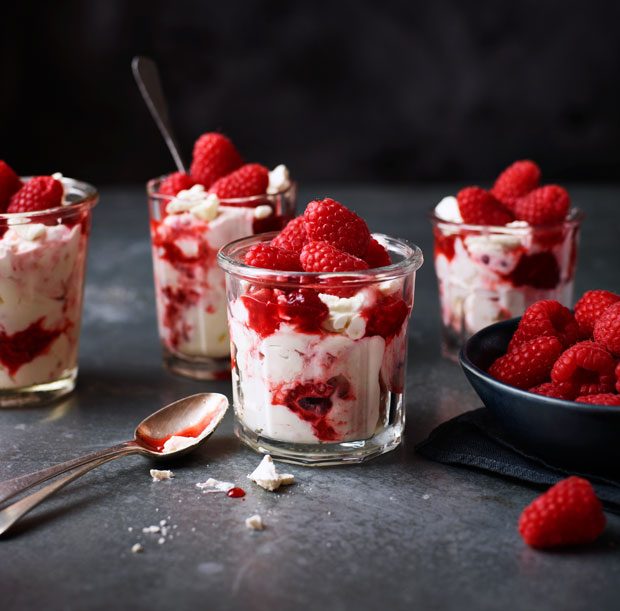 Sapphire raspberry Eton mess
"Sapphire raspberries are huge and taste so sweet, a bit like jam."
Serves 4
2 punnets M&S Select Farms Sapphire raspberries
8 tbsp M&S raspberry coulis
300ml double cream
4 M&S meringue nests
Method:
Gently empty the raspberries into a bowl (saving a few for decoration) then add the raspberry coulis.
Whip the double cream until it has the consistency of soft peaks. Crumble in the meringue zests and fold into the raspberry mixture.
Spoon into individual glasses and top with fresh raspberries.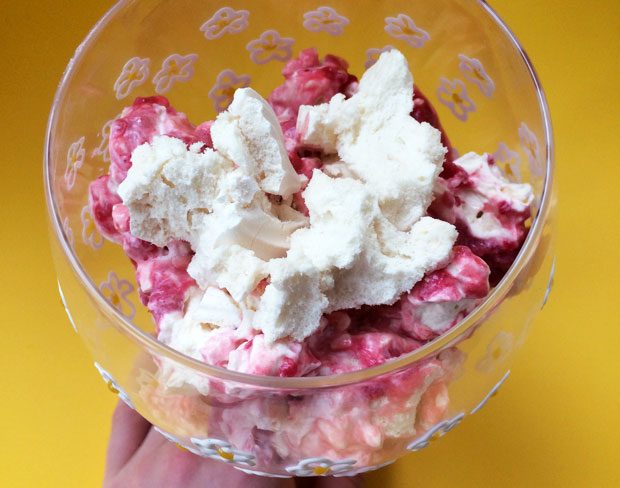 Comments:
Above, you can see my slightly messier version! I prefer raspberries mashed up completely so I topped with meringues instead which is not as pretty but tastes the same. I'd never had Eton Mess before and was very excited to try it. It was delicious and so quick and easy to make. I will definitely make it again!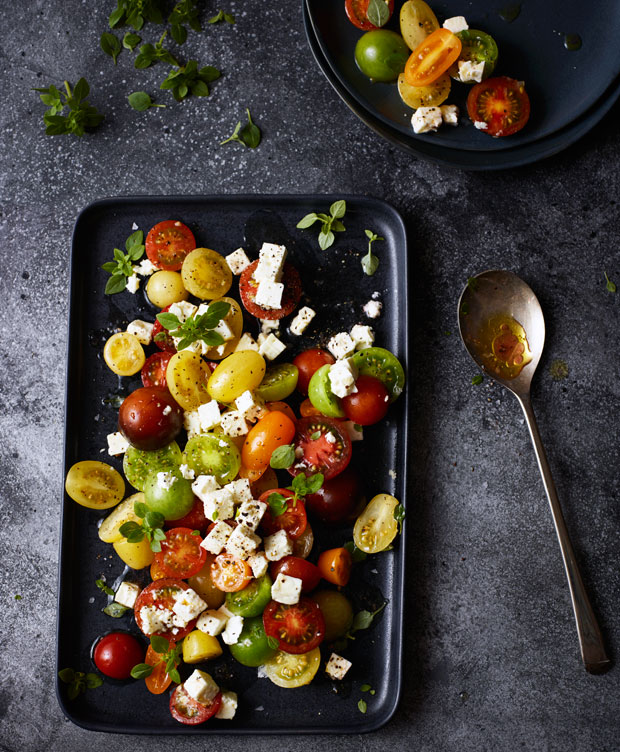 Summer tomato & basil salad
"We love to Instagram our food these days, and this dish looks amazing. The tomatoes bring different flavours and textures."
Serves 2
225g M&S Select Farms mixed Isle of Wight tomatoes, halved
2 tbsp extra virgin olive oil
1 tsp red wine vinegar
100g feta, cut into 1cm cubes
1 small handful of Greek basil (or Italian basil), leaves picked
Method:
Dress the tomatoes in olive oil and vinegar and season well with salt and fresh ground black pepper.
Allow to stand for 10 minutes to allow the sweet juices to run from the tomatoes and create a beautiful dressing.
Tumble the feta through the tomatoes then place on a dish.
Top with the fresh sprigs of basil and serve.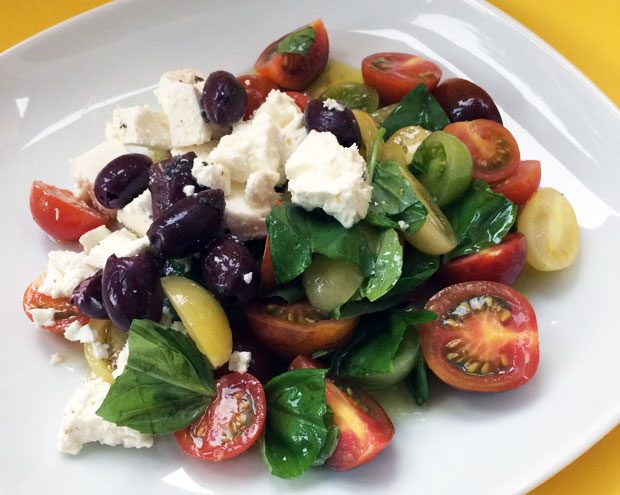 Comments:
This is a perfect side dish or meal for summer. I added black and green olives too as we had some in. The tomatoes were so delicious and the Feta cheese better than any other Feta cheese I've ever had! The kids loved the different coloured tomatoes and sampled each colour!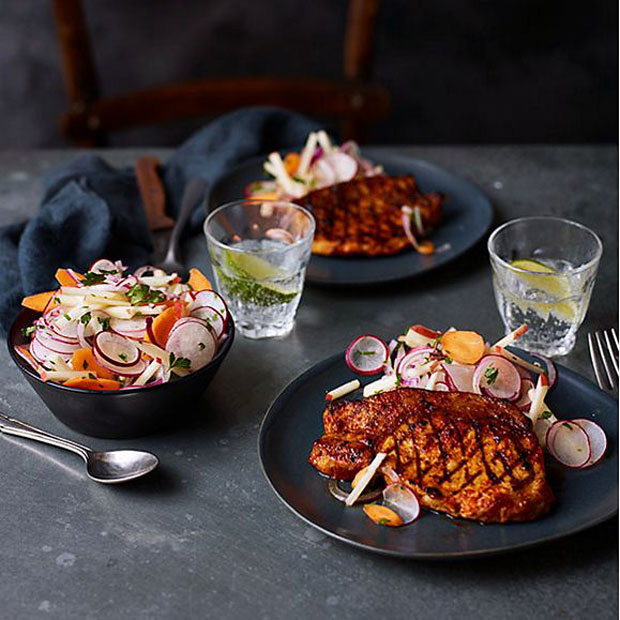 Barbecue pork with apple & radish slaw
"I grew up in Northumberland where this pork is from, so this dish is a taste of home."
Serves 2
2 M&S Select Farms pork loin steaks
1 tbsp olive oil
1 tsp smoked paprika
1 clove of garlic, grated
For the slaw
1 Pink Lady apple, core removed, cut into matchsticks
1 bunch of purple radishes (or pink radishes), sliced
1 red onion, finely sliced
1 carrot, peeled and finely sliced
¼ bunch parsley, finely sliced
1 tsp white wine vinegar
1 tbsp extra virgin olive oil
Method:
Coat the pork steaks in oil, smoked paprika and garlic and set aside until needed.
Mix together the slaw ingredients then chill in the fridge.
On a barbecue or in a hot griddle pan, cook the pork steaks for 4 minutes on each side, until charred and caramelised.
Serve the steaks with the slaw.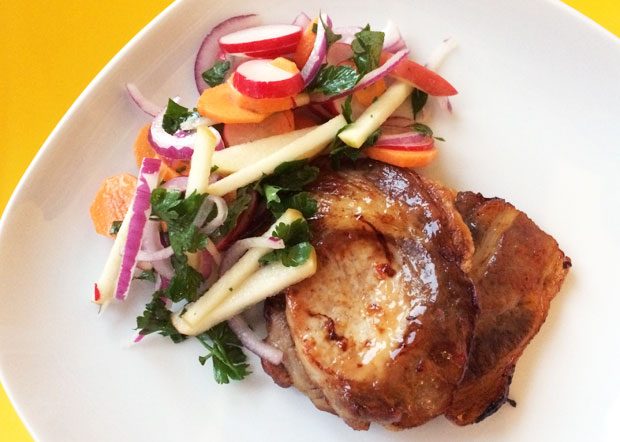 Comments:
The slaw was yummy and different from salads we usually have which made it more interesting. I don't eat meat myself but my husband does and he enjoyed the pork. It was raining all weekend when we had these meals and we don't actually have a BBQ yet at our new house so we cooked the pork slowly in the oven instead which worked well too.
Thank you to M&S for providing us with the ingredients needed to cook these yummy Chris Baber's Fresh Market Recipes!