Christmas Gift Idea – Desigual Fun EDT and iPad Case Gift Set
|
Christmas Gift Idea – Desigual Fun EDT and iPad Case Gift Set

Perfumes and Eue De Toilettes are classic gifts to give away for Christmas and in the months before the shops fill with lovely gift sets featuring a scent and a gift or two. Usually these gifts are scented lotions or make-up items but sometimes they're a bit more fun, like in this gift set from Desigual.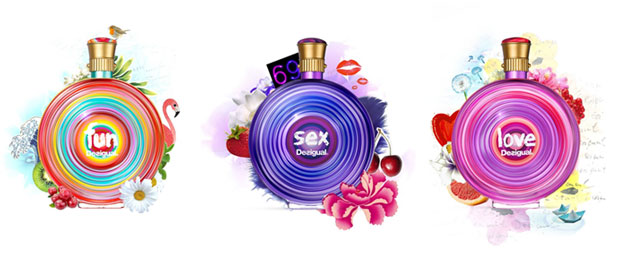 The current range of Desigual scents is a fun and original bunch of perfumes packaged in gorgeous retro bottles. The range for women includes the scents Fun, Sex and Love. I'm a huge fan of the Love scent (you can read my review here) and now I've tried the Fun scent too.
Fun is a cheerful and happy fragrance for spontaneous women who are full of life and excitement. The scent is fresh, floral and fruity — like a gentle breeze on a warm, sunny summer day. It's got top notes of juicy blueberries with delicious nashi pear and white peach, and heart notes of exotic passion fruit, violet and peony, the base leave a trail of sandalwood and bright teak. It's a lovely combination that is light, young and fun and it reminds me of sunshine and happiness.
In this gift set you get a full size 50ml EDT of Fun and a gorgeous iPad mini case that can also be used as a toiletries bag if you don't have an iPad mini. The pattern is beautiful, fun and very quirky — I love it! The scent is lovely, the bottle design is amazing and the quality of the case seems really good. It's nice and thick and will protect your tablet when your out and about.
The scent and the iPad case come packaged in a beautiful gift box that is bright orange on the bottom with a lid with the same pattern as the case. It's feels like a really luxurious gift and I know many young ladies who would be very happy to receive this set at Christmas. The box is really sturdy and will make a great storage or keepsake box. I would recommend this gift for girls/young women aged 16 and above and up to about 30 or for anyone who's still young at heart.
Find the set online here for only £19.00 (RRP £29.00).
I was sent this product for this feature. As always, all my reviews are 100% honest and all thoughts and opinions are my own.