Clean Up Your Beauty Routine One Product at a Time
|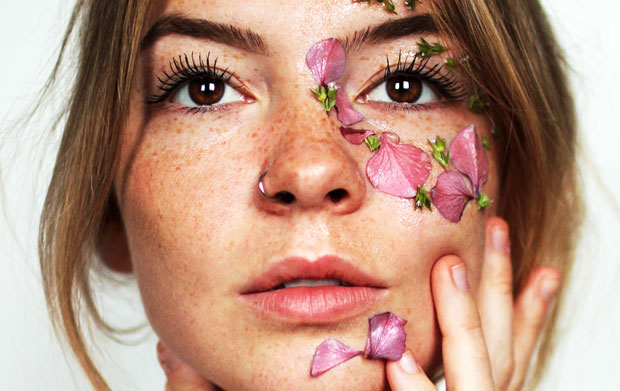 Clean Up Your Beauty Routine One Product at a Time
Any big lifestyle change can be difficult and feel a bit overwhelming whether it's a new job, going vegetarian, eating healthily, reducing your household waste or giving your beauty and skincare routine an overhaul and opting for a cleaner beauty routine.
This post today is all about the latter — creating a cleaner beauty routine that's better for you and the environment. When you think about all the products that you use on a daily or weekly basis, it can feel quite challenging to find replacements for most of them but don't worry, there are loads of good products out there and the main thing to remember is that it doesn't have to be all in one go, at the same time.
Instead of going through all of your beauty and skincare products in one go and spending lots of money to replace them all at once, simply use up what you have until a product runs out, then make an effort to find a cleaner alternative, such as this deodorant. Consider the ingredients and the packaging of the products before buying. Also think about whether you actually need the product in the first place — maybe a more minimalist beauty routine would work better?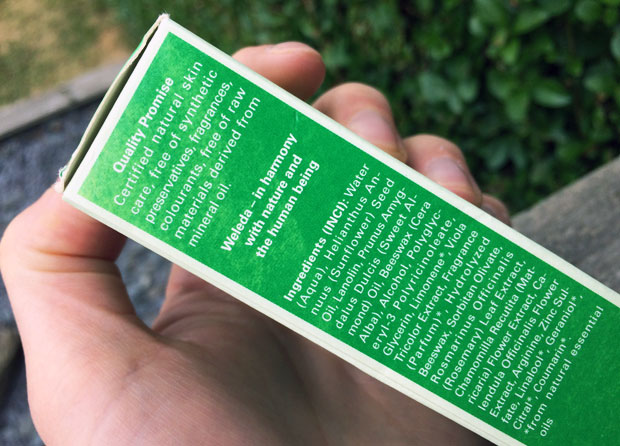 I've been trying to have fewer products in my bathroom cabinet and opt for good quality ones that I really love instead and am also trying to choose natural products and products that are zero waste or produce less waste.
I don't wear much make-up at all so my make-up bag is very minimalist already. I think I have a concealer, a blush and a tinted lip balm and that's it. My weak area is skincare — I love trying new skincare products and doing different things to my skin on different days, depending on how it feels.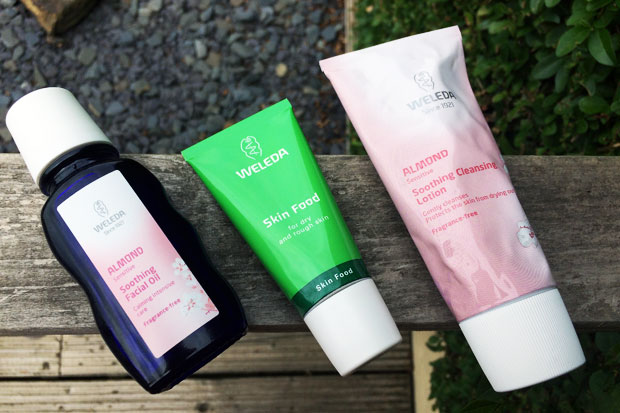 I have managed to reduce and simplify this area massively now too and I really think about my needs before buying things. I used to overbuy and have too many similar products that would end up going out of date before I could use them up but now I try to stick to one of each and no more. One night face cream, one SPF face cream, one facial oil, one serum, one cleanser, one eye cream. I have much more space in our bathroom cabinet now!
So back to cleaning up your beauty routine. When you next run out of toothpaste, pick up a natural alternative (I love Weleda's Salt Toothpaste) and why not try a bamboo toothbrush at the same time? Choose to "clean up" one product at a time or if you're feeling excited and want to do more, focus on one area like dental, makeup, hair care, bath products, deodorants or facial skincare each month or so to give you some time to explore the options and find things that work well for you and your needs.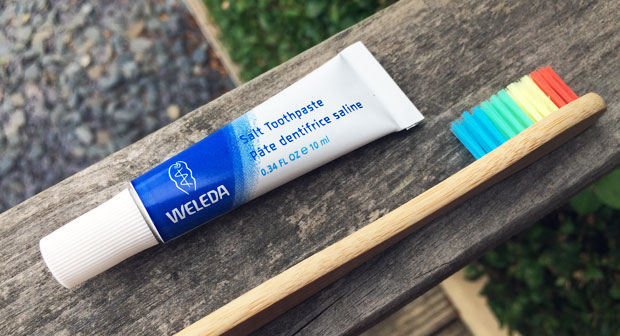 Don't be too disappointed if a product doesn't work for you. Just like with conventional skincare and beauty products, not every product will work for everyone. The first natural deodorant you try might not work for you, but that doesn't mean that all-natural deodorants are useless. Try another brand or another type and find what works for you. Sooner or later, you will find your hero products that you will reach for over and over.
To summarise, simplify your beauty routine, don't rush things and look at replacing one product at a time for a natural one and if something doesn't work for you, keep trying until you find the right ones for you.
Collaboration.