Coding Girls Blogger Challenge With Primo Toys #CodingGirls
|
Coding Girls Blogger Challenge With Primo Toys #CodingGirls
In preparation for International Women's day, Primo Toys (who are the creators of the brilliant Cubetto Playsets) have asked blogging parents to interview their daughters and ask them a few questions related to inspiring kids and teaching them STEM skills such as coding.
"Primo Toys make smart toys for playful learning specifically for girls and boys age 3 to 6, that introduce STEM concepts without the use of screens. We don't just look at toys as tools for entertainment but as infinitely superior instruments of active learning. Great toys should be a gateway to great play experiences. The kind that last, and shape who we become in future."
You can read more about Cubetto in my full review here.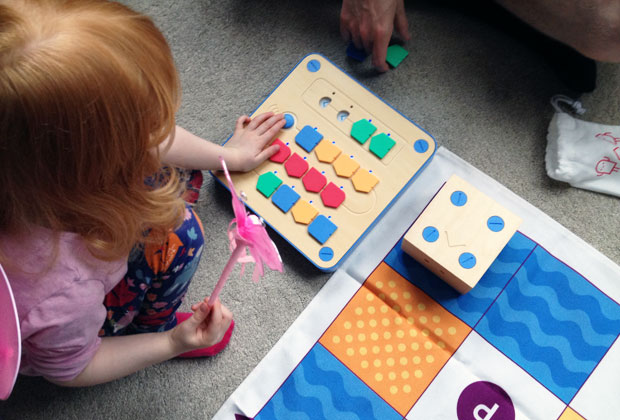 My firstborn and eldest daughter turned four in January and is an intelligent girl who is a huge fan of Cubetto which has taught her basic coding without a screen in a really fun way. I'm from an all girls family myself (we're four sisters!) and am a mother of two daughters so we know all about being girls and what we're capable of. I've interviewed my eldest below, asking her the questions suggested by Primo Toys:
What do you enjoy about being a girl? "Not bashing, not being naughty and being nice instead."
Have you ever been told you can't do anything because you're a girl? "No."
What do you want to be when you grow up? "Hmmm, an artist like my mum." (A quote from the book Going to School though I'm also an illustrator. She often says she wants to be a robot when I ask her this question!)
Which woman/girl inspires you the most and why? "Mamma for being nice and coming up with fun things to do together."
What do you know about computer programming/coding? "I know how to get the robot to go where I want it to go by using the right pieces and clicking go." (Referring to our Cubetto Playset.)
What activity did you enjoy the most in the guide to coding for kids book and why? "I loved the one where Mamma was a robot and I told her how to make a strawberry jam sandwich! That was so fun!" (The Programmable Parent activity)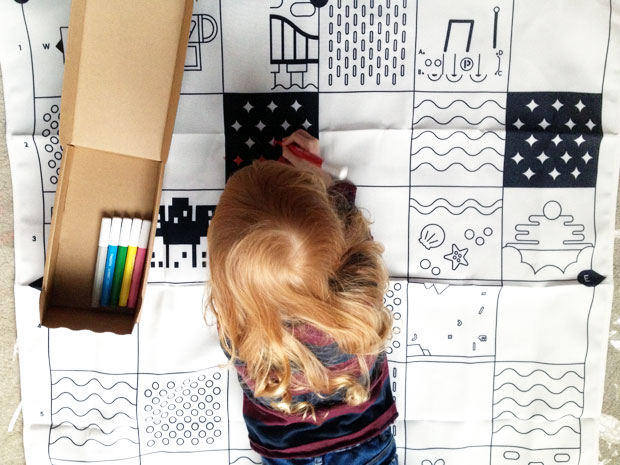 Post in collaboration with Primo Toys.