Cosy Angel Toddler Essentials | Review + Giveaway
|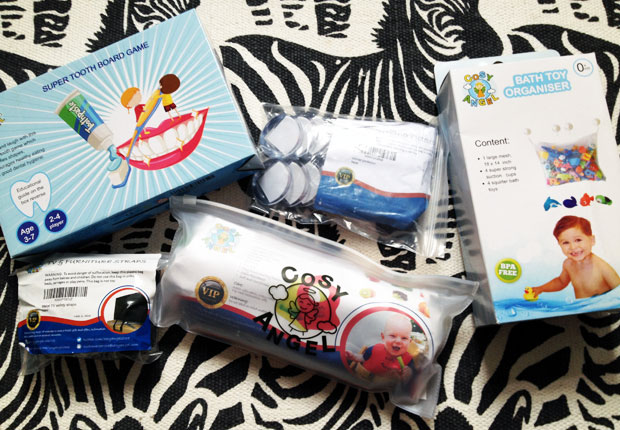 Cosy Angel Toddler Essentials | Review + Giveaway
Cosy Angel is a family company that provides fun and practical, good quality products for parents and children. Cosy Angel's signature products include their Number 1 Best-Selling Bath Toy Organiser, the Super Tooth Educational Board Game, Corner Protectors, Silicone Bibs, TV/Furniture Safety Straps and Multi Purpose Buggy Hooks.
We were sent a lovely bundle of the first five products to try out and further down in this post, you'll be able to enter my giveaway for a chance to win these five products too!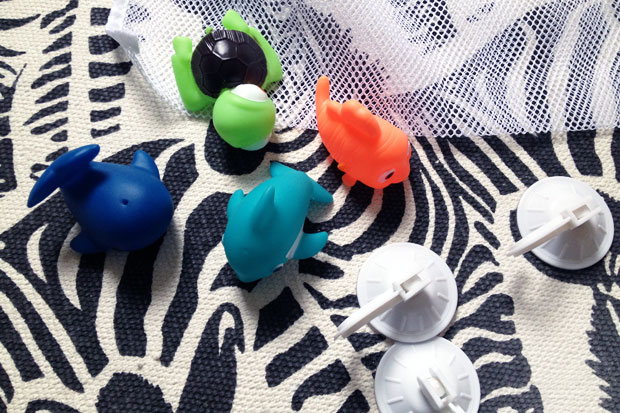 Cosy Angel's Premium Bath Toy Organiser is such a clever idea. It's a unique way to store your children's bath toy in a nice and organised way that also solves the problem of mouldy bath toys as the mesh polyester fabric lets the water drain well. You can even wash the net when needed.
You attach the net to any smooth surfaced tiles using the extra strong suction cups that are included. You get two spare ones too in case you ever need to replace the original ones. You also get four bath squirter toys with the product. They're very cute!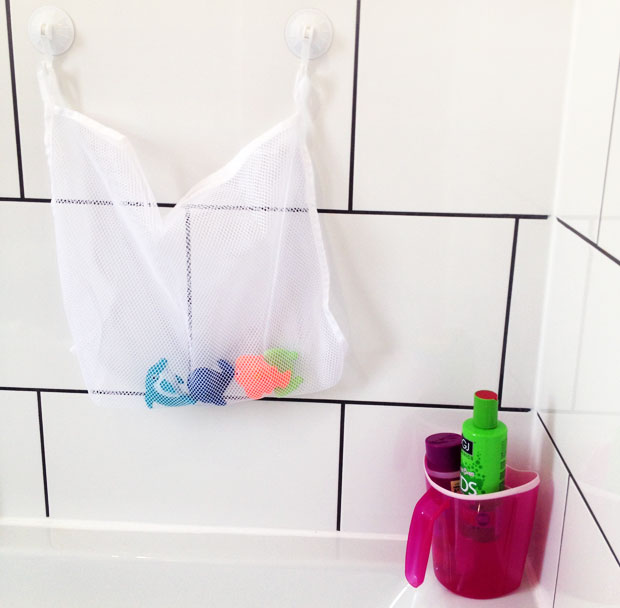 It's so easy to install and I love how simple and minimalist this storage solution looks! It's roomy too and should hold most of your bath toys. It's 18×14 inches and can hold up to 2.5kg. Of course, you can also use it to store other things if you wish. We need to buy some more bath toys now that we have this solution!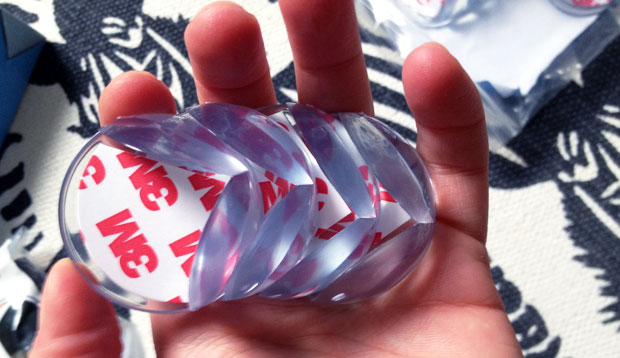 Corner protectors are a baby-proofing must-have once your baby is on the move and starts to try to stand up and walk. Then you need them for quite a few years afterwards too as many children are clumsy and wild — at least mine are! We use corner protections on angled tables and desks of different heights and on our bed too as it's got square corners too.
These ones from Cosy Angel are clear which makes them discreet on furniture of all colours and the material is soft and protects kids from sharp corners. You just peel the paper off the corner protectors to reveal the strong adhesive that is already applied and place them where needed. Unlike many brands, these don't leave stains and don't damage your furniture if you want to remove them at some point.
The best bit is that you get 20 in a pack which is plenty meaning you can soften corners all over your house with just one pack!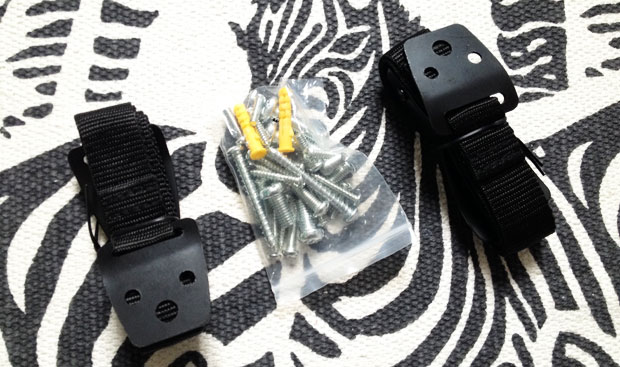 If you have kids, you should attach furniture to the wall if there's any risk they might fall over or could be pulled over or climbed on. We have already attached all our risky furniture to the walls so we're saving these Cosy Angel furniture straps for when we move house. They are heavy duty straps with metal parts to ensure they are strongly held in place. They're a great way to keep toddlers safe and you can even use them on your flat screen TV. You get two in each pack.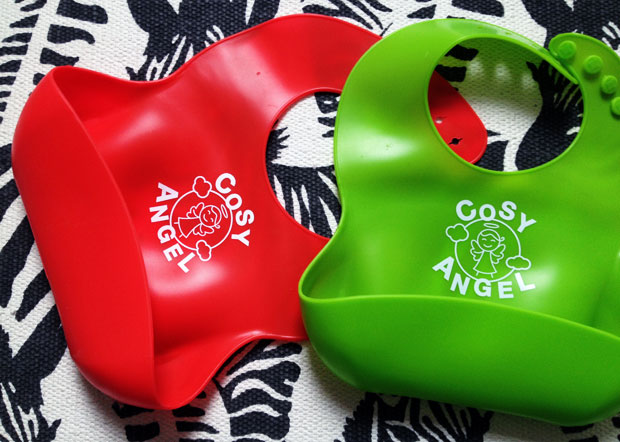 In Sweden (where I'm from), many parents use silicone bibs for their babies and toddlers as they are so quick and easy to clean and dry. These FDA-approved Cosy Angel bibs come in a pack of two and they're made of 100% food grade silicone that's free from BPA, PVC, lead and other toxins that are harmful for children and the environment.
The material is very flexible and soft so I'm sure they're comfortable to wear too. The bibs are waterproof and have a bit that catches solid and liquid food.
They're easy to roll up for storage or when taking them with you for a meal out or on the go. You even get a travel bag with them. They are really easy to clean and you can just wipe them dry with a towel after rinsing them clean.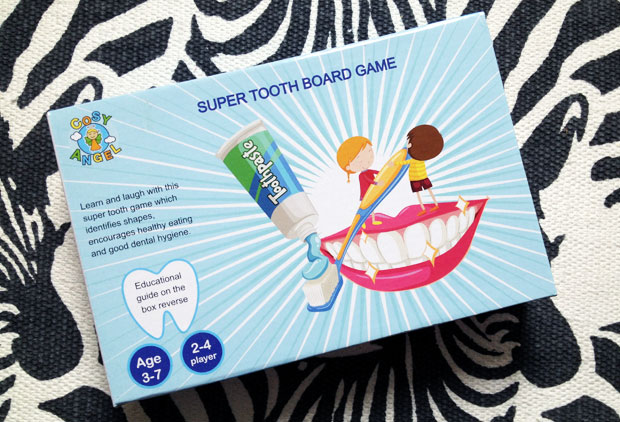 Our favourite product from this bundle is the Super Tooth Educational Board Games for toddlers. It's a learning board game for children between 3 and 8 years old and it's lots of fun too. My nearly four-year-old has recently become interested in board games and this one is played in a similar way to the Orchard Toys Shopping List Game that we have so it was easy to learn how to play it.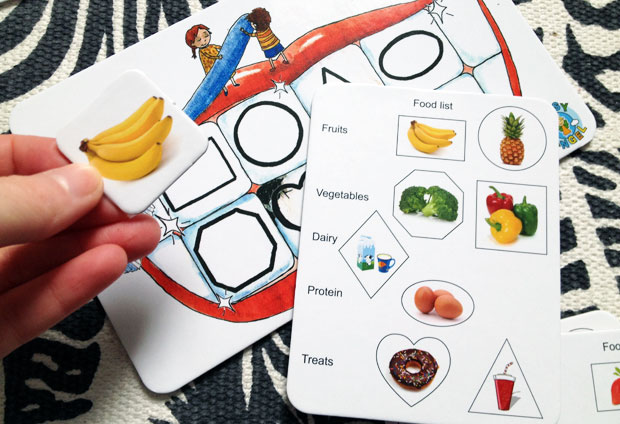 This game's aim is to teach children about good oral hygiene, different food groups and a healthy balanced diet but it also practices shape recognition, memory and matching skills. My eldest loves it and I love playing it with her and really appreciate all the different education aspects of the game.
You can play it in a group of up to four players and naturally playing together also promotes personal skills, social interaction and communication. It's a great way to spend quality time together, having fun and also learning valuable skills and information such as which foods are treats and are bad for your teeth and which foods belong to which food groups.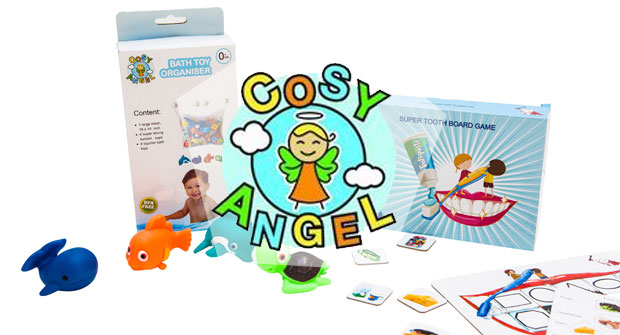 For a chance to win a bundle of five Cosy Angel products, enter via my Rafflecopter below. UK entrants over the age of 18 only. Terms & Conditions apply. The giveaway will end on the 4th of December 2017. Two winners will be chosen randomly. For another chance to win, visit the Cosy Angel website and enter here too.
This giveaway is a paid collaboration with Cosy Angel and the items were provided to me for this post. As always, all my reviews are 100% honest and all thoughts and opinions are my own.