Cubetto Code & Colour | Cubetto Colouring Pack Review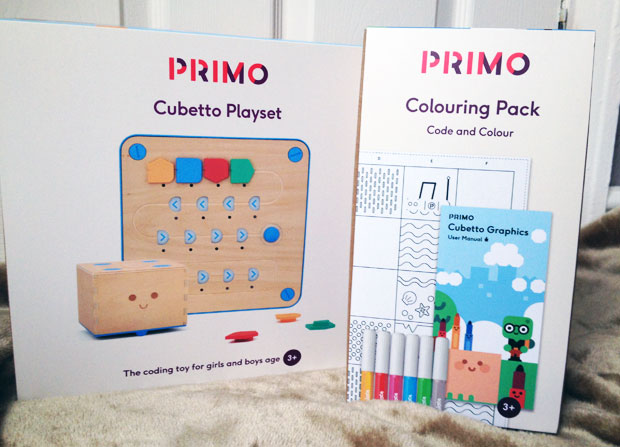 Cubetto Code & Colour | Cubetto Colouring Pack Review
Last year, we tested the amazing Cubetto coding set with the very adorable wooden robot. It's a brilliant toy that lets you introduce coding without screens to children as young as 3 years. My eldest daughter is a huge fan!
"A Montessori-inspired playset, Cubetto was designed to help children of all cultures learn the basics of programming using hands-on blocks, instead of text on screens. The educational wooden toy, which broke records by becoming the most crowdfunded edtech project in history, breaks down tasks into a logical sequence of steps to reach an end result, encouraging computational thinking. Cubetto has received lots of awards, including a prestigious Gold Cannes Lion Award, Red Dot design award and beat Lego in the Junior Design Awards last year."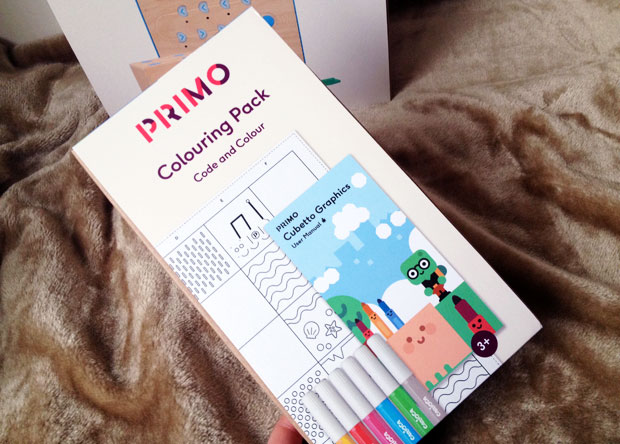 We now have our very own Primo Toys Cubetto set just in time for the launch of Code & Colour which is a playset that consists of:
1x Washable Colouring Map
6x CARIOCA® Jumbo Felt Tip Pens
1x Colouring Adventure Book
1x Cubetto Graphics User Manual
1x Doodle Band and 1x Cubetto Playset
If you already have a Cubetto set, you can get the Colouring Pack instead which includes:
1x Graphics Manual
1x Adventure Book
1x Colouring Map
6x CARIOCA® Pens
1x Doodle Band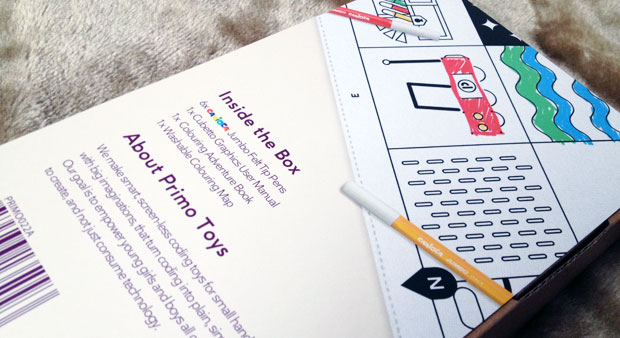 This set bring together art and computer programming in a really fun way! You could even call it graphic design! With the addition of pens and the doodle band, you can make your wooden robot draw shapes and lines on the washable mat and get creative, coding a masterpiece! It really is colouring for the 21st century! As someone trained in graphic design and who makes digital artwork as part of my job, I really like that I can introduce this world to my daughters in this way too. She absolutely loves it!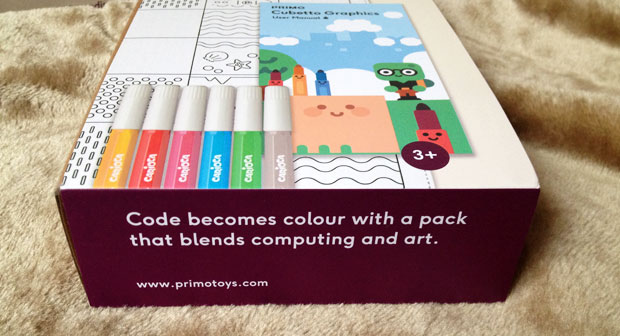 The pens are by a brand called CARIOCA which is an Italian company known worldwide for its high quality art materials. They are washable meaning you can use your colouring map again and again.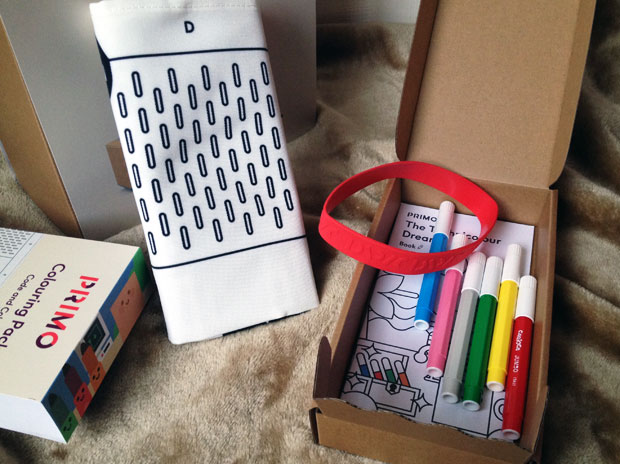 "Taking the youngest audience in history beyond coding, the open-ended play kit introduces a new kind of creativity, bringing colouring, expressing and creating into the mix, to transform Cubetto into a drawing bot. The results are tangible graphics that children create in a real-world context, allowing them to experience coding as a tactile activity suited to their developmental level."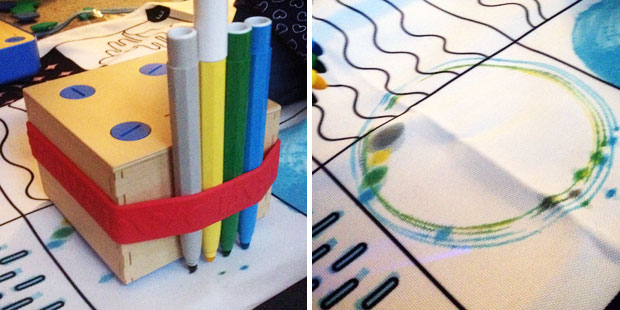 My eldest daughter is now 4 years old and is really starting to understand how this kind of coding works thanks to Cubetto. She loves drawing so the addition of pens is perfect for her and a really fun way to expand play. She likes to colour in parts of the colouring map herself and then leaves some parts for the robot to draw on.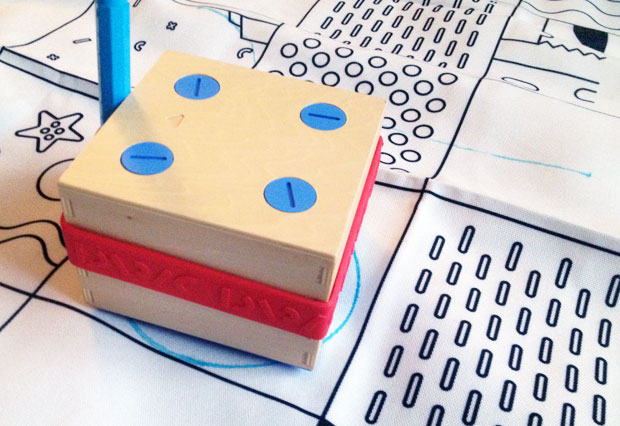 She especially liked having him make a perfect circle by coding him to spinning around when he had a pen attached to him. We also like attaching several pens to the doodle band to make lots of lines at the same time.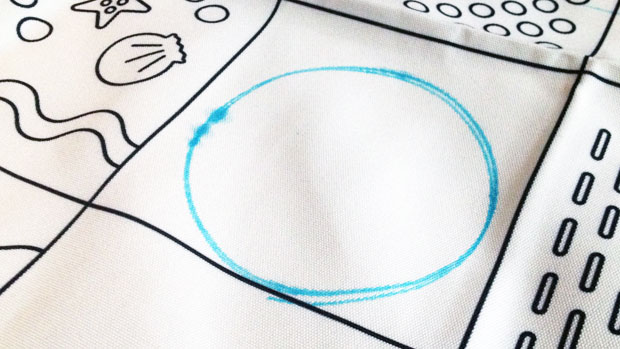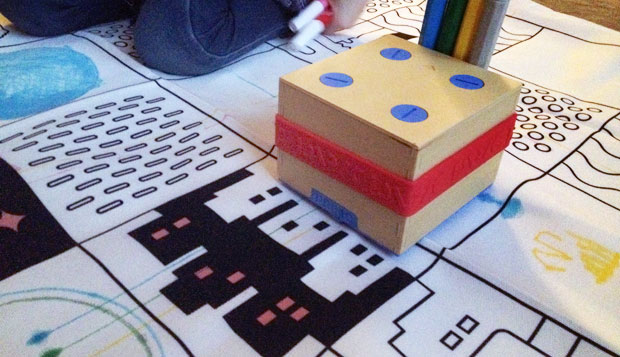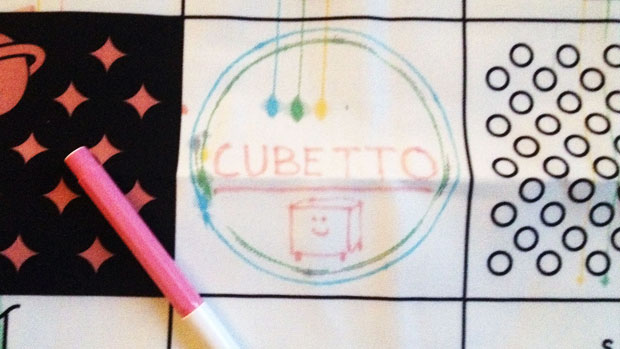 We use a plastic cover underneath the mat when we play with the pens because the pens run through the mat a bit so it's a good way to protect the carpet.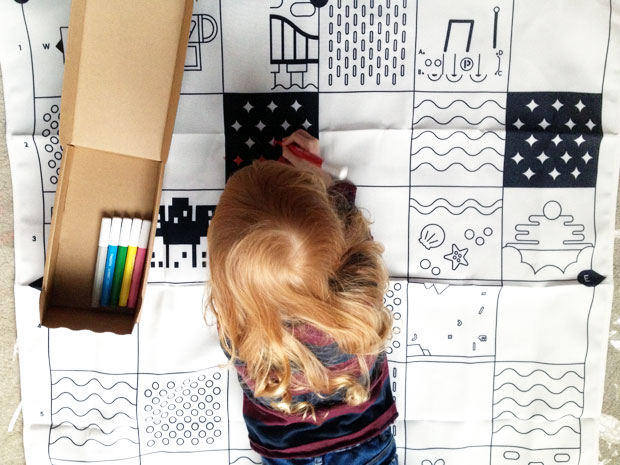 Our Cubetto Code & Colour has become one of my daughter's favourite toys and she always asks to play with it. It's a brilliant way to learn about coding and to have some creative fun at the same time. Watch our video below to see it in action!
Buy your Cubetto Code & Colour Set here for £210 (was £235). The Colouring Pack costs £40.
These products were provided to us for this review. As always, all my reviews are 100% honest and all thoughts and opinions are my own.