Cuddledry Baby & Me Wash Bag Review
|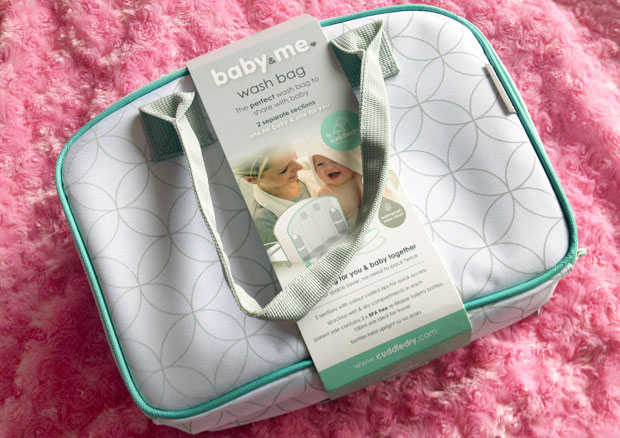 Cuddledry Baby & Me Wash Bag Review
I love clever products — especially ones for babies/children and mums as that's naturally a big part of my life. Parenthood is stressful and hectic so anything that helps day-to-day life run more smoothly is a hit for me!
Travelling is an activity that I love doing with my family but I have to admit that I don't enjoy the packing bit as much as it's usually a struggle fitting things and organising everything in the best possible way.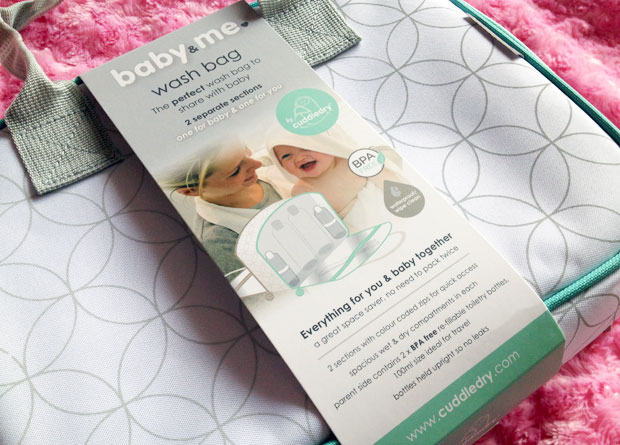 Well, I've got a little something new that will make packing for the next family trip a bit easier and it's the Baby & Me wash bag from Cuddledry who are known for their award-winning hands-free baby bath towel and fun toddler towels.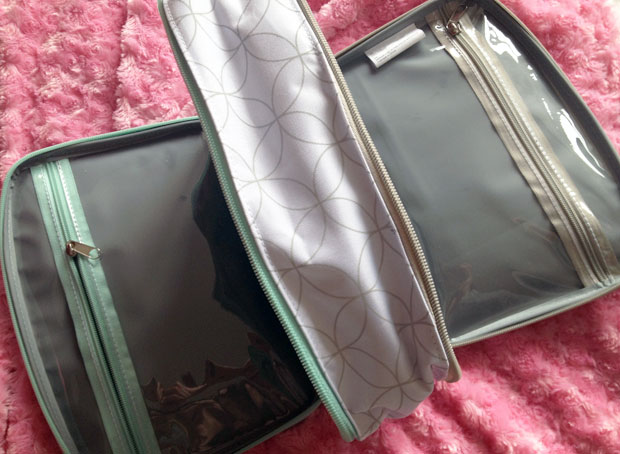 The thing that's special about this wash bag is that it's been cleverly designed to be shared with your baby or child so that you only need to pack one wash bag. It's spacious and has two separate compartments that are colour-coded so that you can easily find what you need. One side is for you and the other for your child.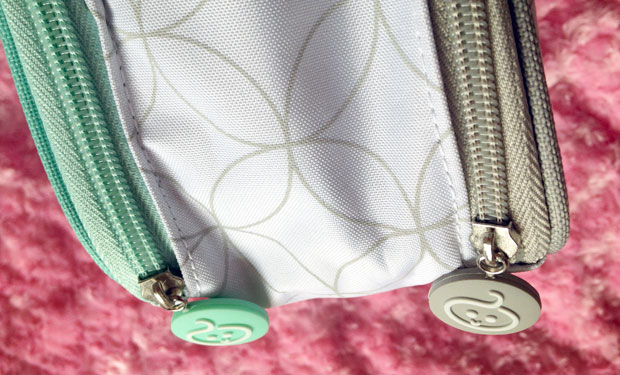 There's plenty of room for all the different toiletries you might need for a holiday and you also get two refillable 100ml BPA-free toiletry bottles in the parent side. These have a little holder each too, to keep them upright. These are perfect for shampoo or shower gel and a great size for travel.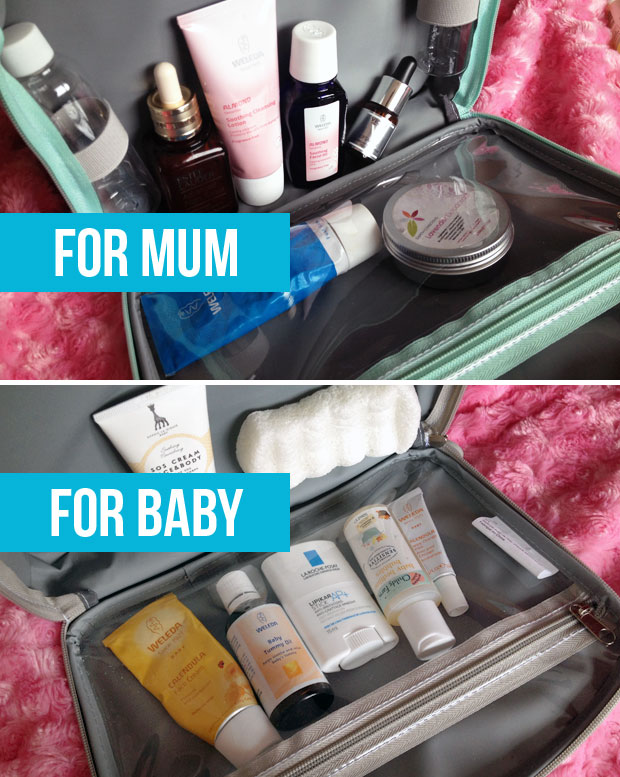 The bag has carry handles and is made from a wipe clean material to make it easy to keep nice and clean. Each compartment also has a wet and dry section to keep things organised and prevent leaks. You can also use these for things like toothbrusher or wet wash cloths etc.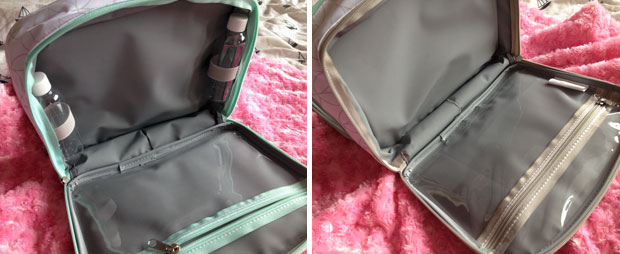 The Baby & Me wash bag is a great quality bag and it's very clever and keeps mine and the girls' toiletries organised and tidy. You can fit loads of things too — you can easily add all the regular products you use, plus things like sun cream and medicines. I really like that it stands up too!
Get yours from the Cuddledry website. It costs £24.99.
Product provided to me for this review. As always, all my reviews are 100% honest and all thoughts and opinions are my own.