Cycling Essentials for Cycling with Kids
|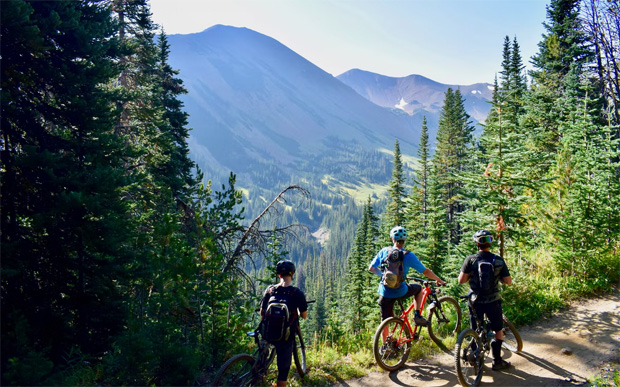 Cycling Essentials for Cycling with Kids
Did you know that bicycle sales have increased by 45% during the pandemic? Biking as a family is becoming more popular as the nation's love for the great outdoors has grown.
Cycling as a family is a great hobby that provides physical activity, adventure, fun and quality time together. It's also a means of transport so you can use it as a way to get around and explore even more which is a lovely bonus. Cycling builds resilience and promotes independence and being able to ride a bike confidently is such a great skill for children and adults alike.
When heading out for a cycling adventure, there are always a few things that are handy to have with you and in this blog post we'll have a look at a few of these essentials.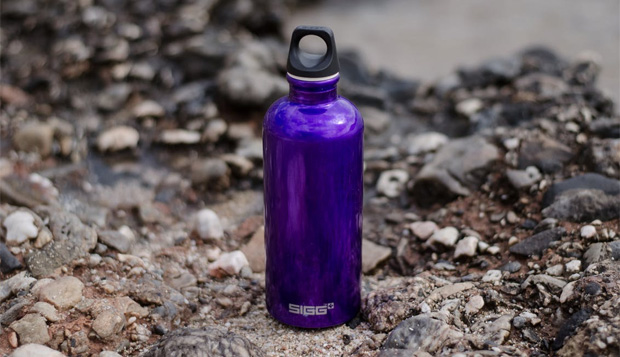 It seems like kids are always thirsty and hungry but even more so when they are doing physical activities like riding a bike, of course. A bike with a water bottle holder is ideal and try to find a large capacity insulated water bottle that will fit well as these will keep water refreshingly cold. If you're going for a long ride, pack some extra water or plan to make stops where you can refill the bottle.
Hungry kids are moody kids so keep energy levels and moods up by packing some easy to eat snacks like cereal bars or similar.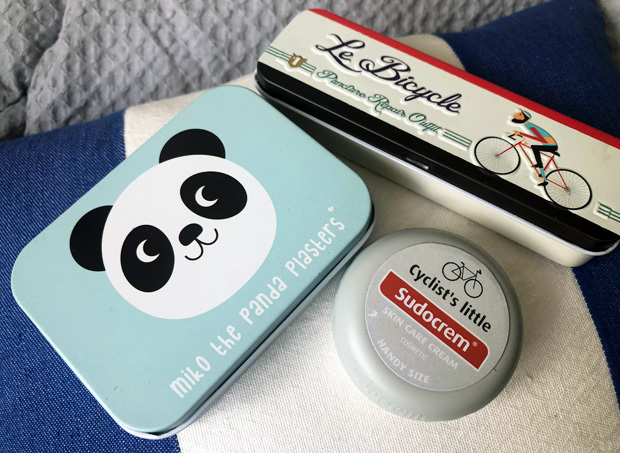 A good quality, high SPF sun cream is an essential for keeping skin protected from sun burn. Remember to use sun protection all year round, not just in the summer. If it's sunny, use sunglasses too!
Sometimes accidents happen and even more experienced rider can have a fall and hurt themselves. It's always a good idea to keep a small first aid kit with you when cycling so that you can clean any cuts and apply plasters or bandages as needed.
Sudocrem antisepting healing cream is a great thing to have as part of this kit too as the soothing and protecting formula can help calm any irritated areas of skin, including cuts and scrapes. The My Little Sudocrem pots are small and easy to take with you anywhere for using on the go. The formula contains zinc oxide to reduce fluid loss, to hydrate and protect the skin, lanolin to soften skin and lavender extract to calm and restore.
Nick Lang, Head of UK & IE OTC marketing at Sudocrem says, "We've noticed that My Little Sudocrem has become popular amongst cyclists, especially to soothe 'cyclist's bum'. You can also use it to protect the skin on your face from wind.
Always keep hand sanitiser and tissues handy too.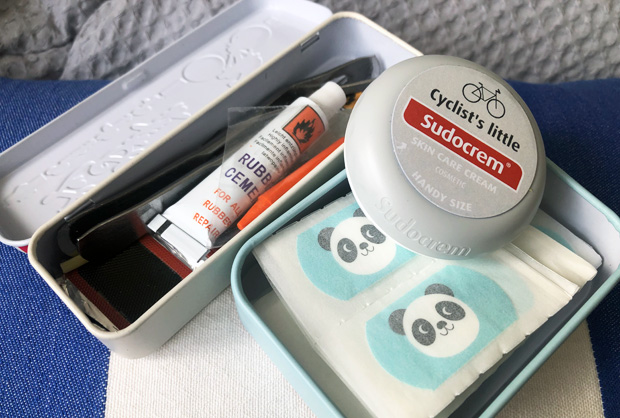 The aim is to be prepared for any eventualities and having a little repair kit on you can save the day if you run into any problems with your bike.
It's always a good idea to keep a lock with you too, even if you don't plan to stop. Your plans might change, or you might need to stop to borrow a toilet somewhere. A lock will help keep your bikes safe in these situations.
Not many people go anywhere without a phone these days, but it still deserves a mention. Take your phone, fully charged and with a portable charger if you are planning a longer outing. Tell someone where you're going and when you'll be back, and you can even share your location with loved ones directly through your phone so that they can always find you if needed.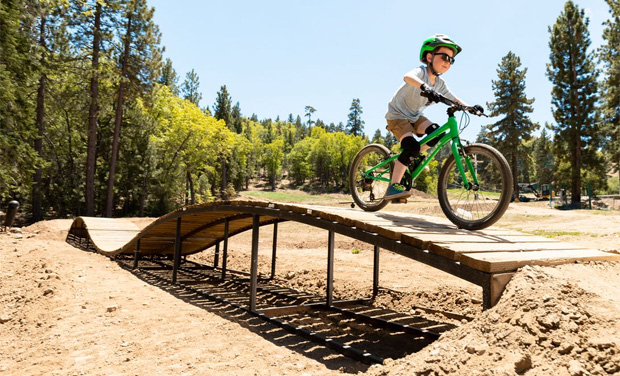 Last but not least, everyone should wear a helmet of course and choose comfortable clothes with high-vis features to help you be as easy to spot as possible for drivers.
Stay safe, be prepared, and have fun!
Features gifted products from Sudocrem. Contains a sponsored link.