Deyongs Hudson Throw Review
|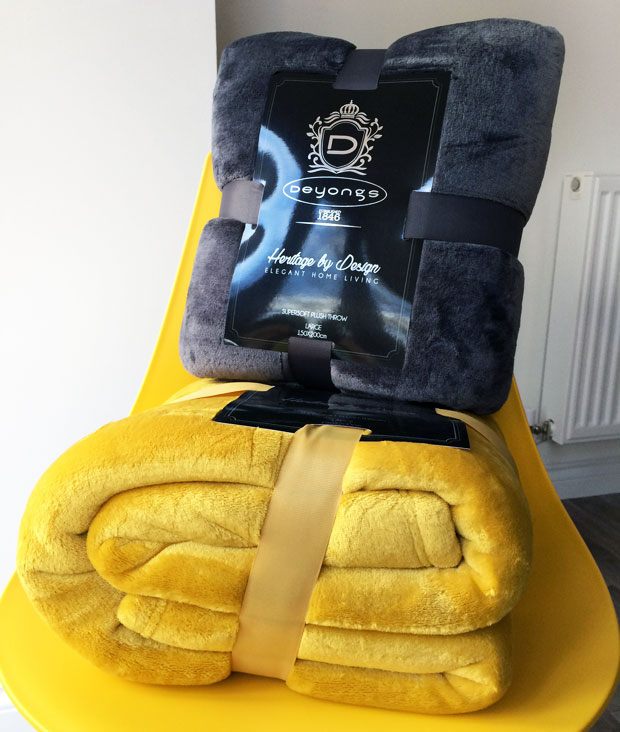 Deyongs Hudson Throw Review
A few cosy, good quality throws are an essential part of the home and especially so in the Autumn/Winter but also through Spring/Summer when we still have cold days and nights quite often.
Generally in life, and when choosing items for our new home, we've been trying to focus on quality over quantity and are looking for furniture and interior design details that are made well, of good quality and that will last us a long time.
For our living room, we've got two new throws from Deyongs which is a family run company that has been in the home textile industry for over 170 years, starting back in 1846. Deyongs was one of the first companies to import textiles from Hong Kong and then India back in the 1960's and the family has always looked to work with the best factories with the latest innovation and qualities to bring back to UK customers.
Today, Deyongs is run by the 7th generation of Deyongs and the company is run with the same ethos with a lovely, high quality range of bedding sets, sheets, luxury bath towels, throws and more.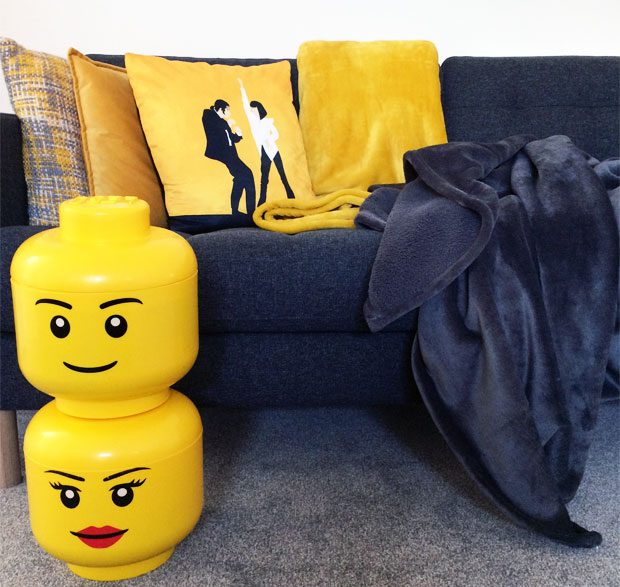 The Deyongs throws that we have are two of the beautiful Hudson Throws in the colours Amber and Titanium to match the yellow and grey colour scheme of our new living room.
These throws are luxurious and very large at 150x200cm. They factory technicians have created a 2-sided throw with a front made of super soft flannel mink fleece and a backside of wooly Sherpa fleece. The result is a super soft, warm and thick blanket that will keep you nice and cosy!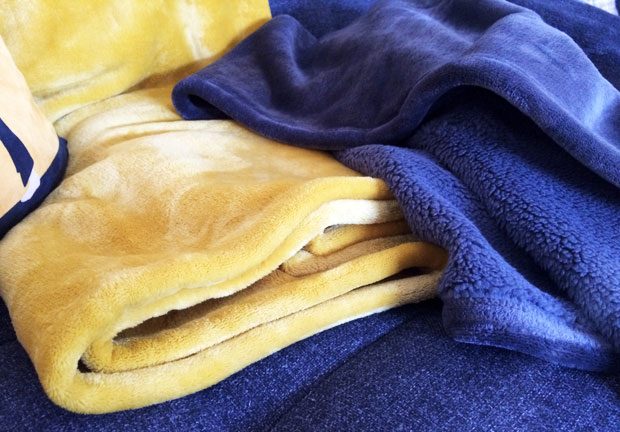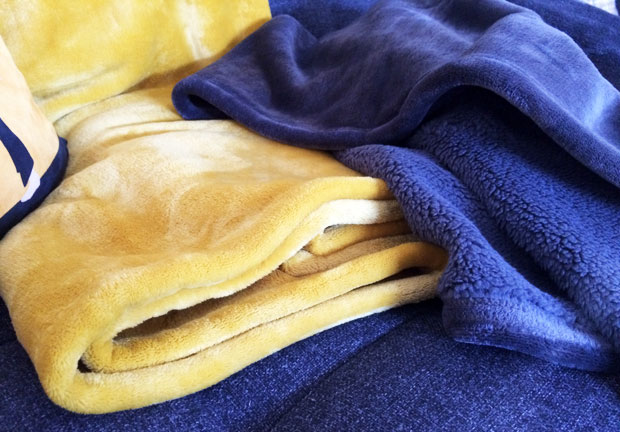 (In the photo above, the Titanium blanket looks a bit blue, but it's just how the camera has captured the colour in the sunshine. The other photos show the true grey colour better.)
The quality is really nice and these blankets are truly the most luxurious ones we've ever had and we've tried quite a few different brands and shops over the years. These feel like they will last very well too which is important to me.
The material is 100% Microfibre Polyester which is easy to look after and durable too. You can wash them in the washing machine and even tumble dry them if needed which is great when you have little ones!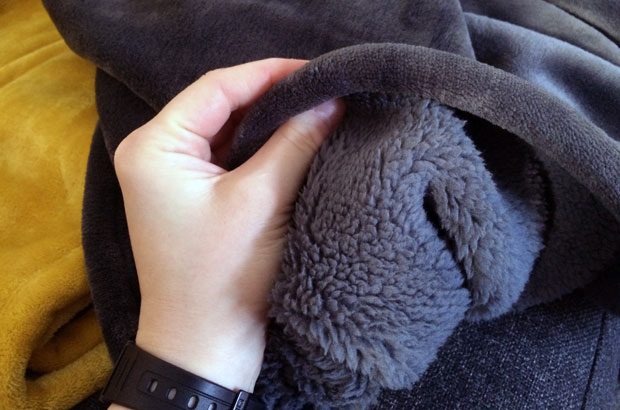 I adore the softness and thickness of these cosy and luxurious throws but also really love the large size which makes them even better. It's easily large enough to wrap around you from your neck down to around your toes for a nice nap on the sofa without leaving any body parts exposed to the cold. I'm due my third baby in a couple of weeks and I'm hoping to fit in a few naps before then and I'm also sure I'll be spending quite a few early mornings downstairs on the sofa after feeding and settling the new baby and having one of these throws to wrap around me when I catch up on some much needed sleep will be perfect.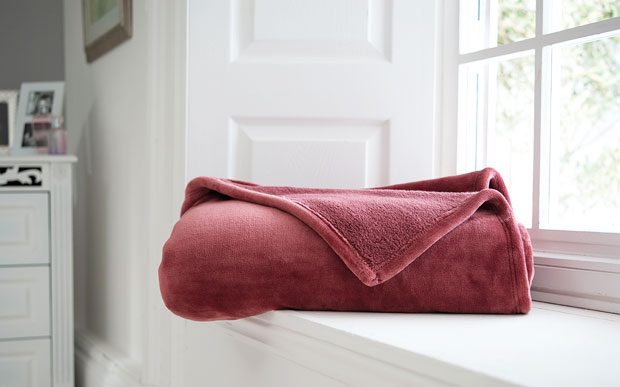 Check out Deyongs full range of snuggly throws and treat yourself to one! They'd make a great gift for a loved one too. Other colours available are Natural (a mauve/beige), Rose Gold (a stunning light pink), Copper (a darker, deep reddish pink) and Platinum (a light silvery blue). These blankets have an RRP of £80.
It's definitely worth signing up to the Deyongs newsletter as you'll receive an email with a voucher for 30% off your first order and future offers too.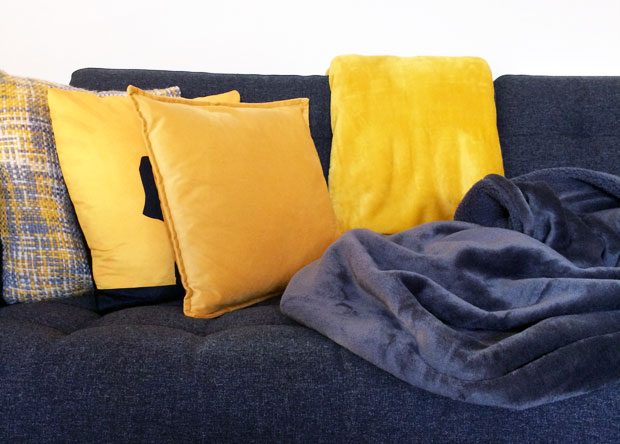 We were sent these blankets for this review. As always, all my reviews are 100% honest and all thoughts and opinions are my own.