DGJ Organics Kids Bath Products Review
|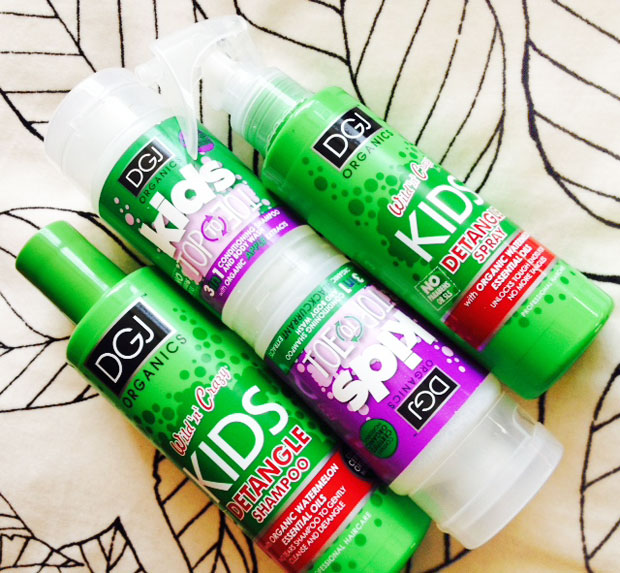 DGJ Organics Kids Bath Products Review
DGJ Organics is a natural and organic hair care range which is available exclusively from Waitrose. All the products in the range contain all certified organic ingredients.
The range was originally developed over 10 years ago and has been rigorously salon tested and approved and of course the formulas are still used today. DGJ Organics works closely in conjunction with The Soil Association in order to achieve an organic base of over 70% by utilising high quality organic essential oils and the haircare brand takes great importance in making sure its products contain no harsh chemicals with little or no foaming agents, and the range focuses on protecting hair with natural active components, vitamins and minerals.
DGJ Organics make products for adults and children. In this post we'll look at some of the lovely products for kids!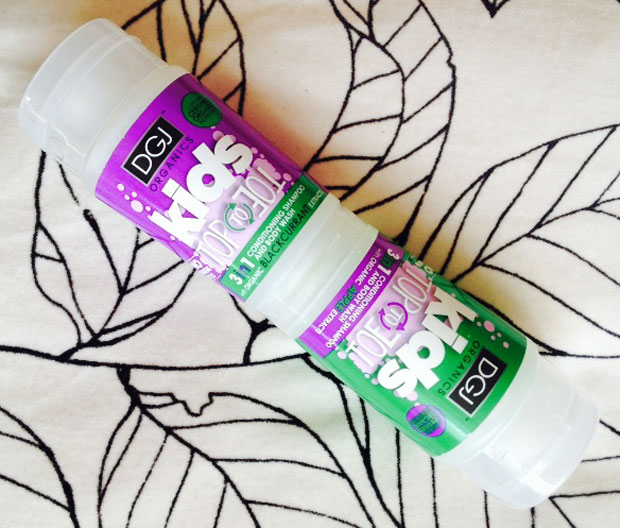 The Kids Top to Toe 3 in 1 Wash (£3.99) is available in three scent combinations — Strawberry & Vanilla, Orange & Grapefruit and Blackcurrant & Apple. We have the latter. It's a fun duo bottle with a 3 in 1 wash in two scents — one on each side. The product is a shampoo that conditions at the same time and also a body wash. It's formulated for regular everyday use and gently cleanses hair and skin without stripping away natural oils. It leaves hair and skin fresh, soft and clean and smelling great! It's organic, of course.
I love products that can be used for different things and the duo scent idea is fun for kids who like to vary things or want to help make decisions. Both scents are lovely but I think my favourite is the blackcurrant.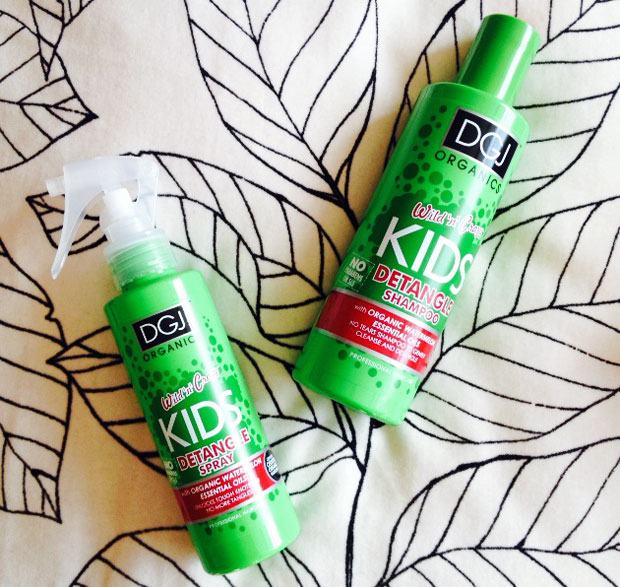 The Wild 'n' Crazy Kids range consists of a Detangle Shampoo and a Detangle Spray (£3.99 each). They both have a yummy watermelon scent — one of my favourite scents! — and work really well together. The shampoo can be used daily and cleanses hair and scalp without stripping away natural oils. Hair is left clean and smelling fruity and fresh. The spray can be used daily too and has a unique formula for wet hair that works instantly to unlock knots and tangles and improve manageability to make combing or brushing easy.
My toddler has beautiful corkscrew curls and they need looking after to ensure the hair doesn't get knotted. I like to use a bit of detangling spray after washing my daughter's hair, before brushing, and this is the best one I've tried so far. The scent is amazing and my daughter's hair feels so soft. There are no tangles and her curls are beautiful, bouncy and shiny. Both these products are organic too, of course.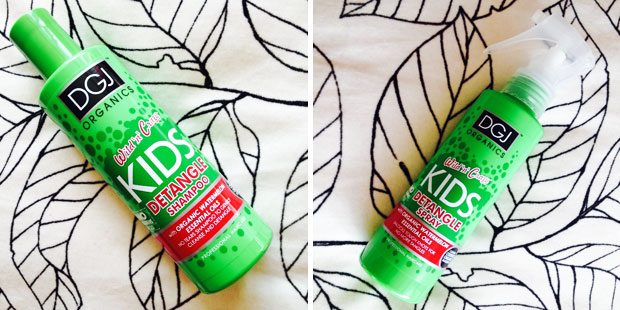 We were sent these products for this review. As always, all my reviews are 100% honest and all thoughts and opinions are my own.