Easter Baby: Pastels and Bright Colours
|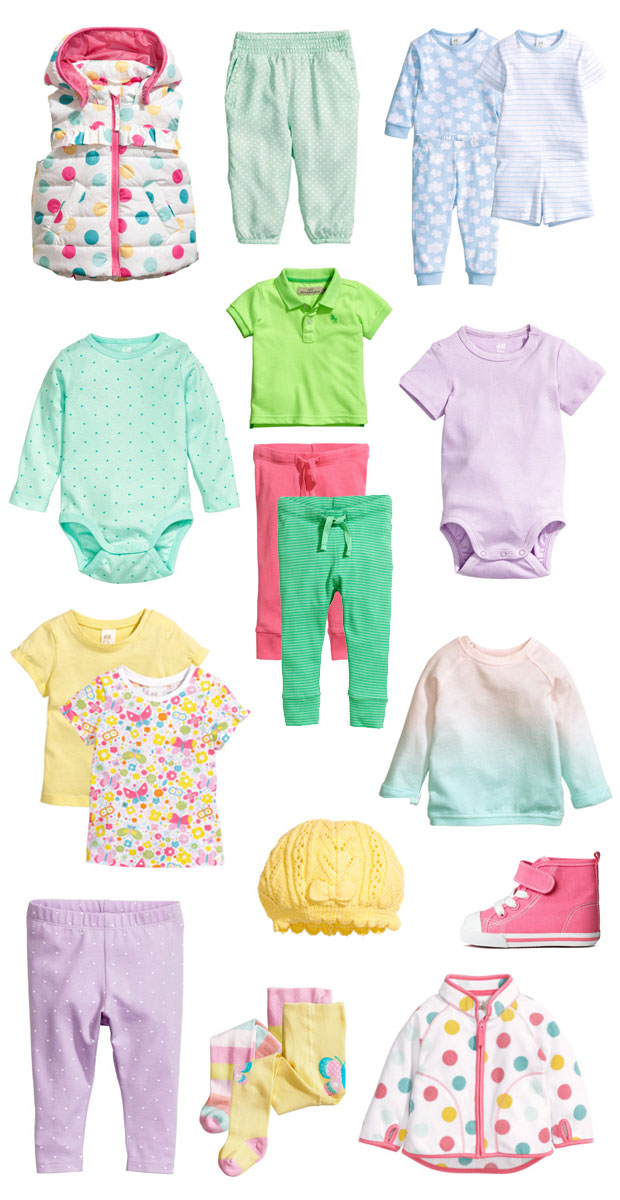 Easter Baby: Pastels and Bright Colours
It's almost Easter and I'm in the mood for spring and bright, happy colours. I made a collage with some lovely clothes from H&M's baby department and stuck to a palette of pastels and other bright Easter/spring time colours.
Pastels aren't the most practical colours since they are light and might stain (white is worse!) but they are cute! The mint trousers, the cloud sleepsuit and the ombre sweatshirt are my favourite items from the picture above.  We already have the hat (but in blue) and it's so adorable.
I highly recommend H&M for baby and toddler clothes. We have bought most of our things from there and the quality is lovely and they have lots of organic cotton clothes and always have a 3 for 2 offer including all the basic vests, leggings, sweatshirts and joggers. The fleece jackets from H&M are particularly nice — they are so soft and the fit is great! All the clothes wash well and the colours stay bright. Another thing that I love about H&M is that they have lots of unisex clothes and the traditional "girly" and "boyish" clothes can be found in both the Girl and the Boy categories on the website.
All the clothes above are currently available on the H&M website.