Etta Loves x Keith Haring Playmat Review – Reversible Playmat
|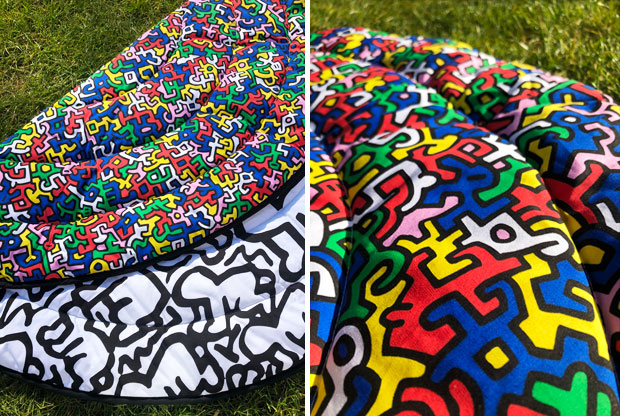 Etta Loves x Keith Haring Playmat Review – Reversible Playmat
A good playmat is a baby essential that your kids will be using for many years to come. After the baby days are over, toddlers love having a little mat to sit on for playing on or for indoor or outdoor picnics. Older children too! I have three girls aged 2, 5 and 7 years and all of them use our new Etta Loves x Keith Haring playmat and love it and so do I. It is gorgeous!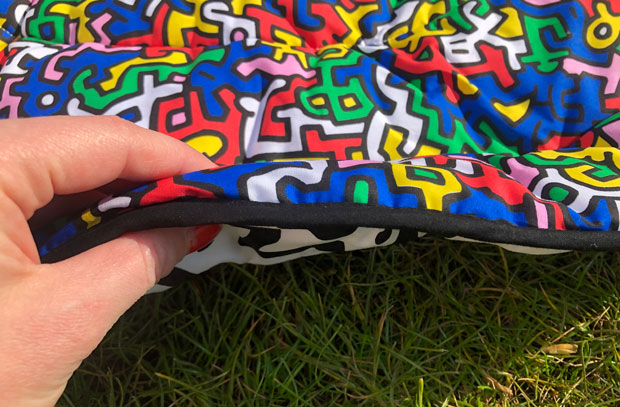 This wonderful playmat from Etta Loves is made from organic cotton and has a polyester padding for comfort.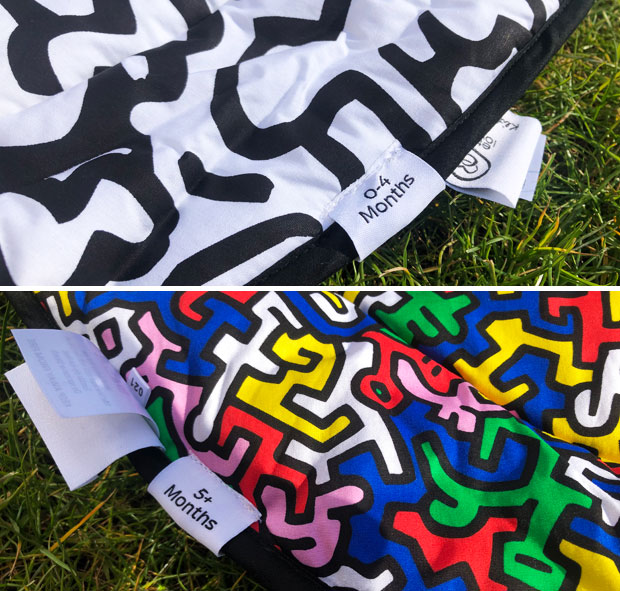 It's been cleverly designed with a black and white side for newborns ("Baby") and a brightly coloured side ("Brazil") to use from 5 months onwards.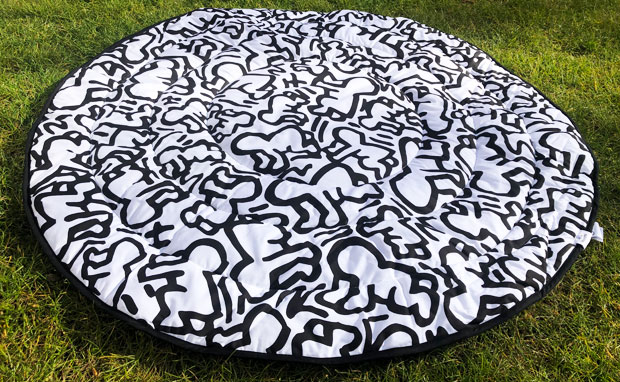 Newborns have a limited colour perception as their sight is not fully developed at birth. It's limited to white, black and shades of grey which is why monochrome high-contrast patterns stand out to them and keep young babies entertained.
Keith Haring's stunning artwork has been expertly scaled and coloured by Etta Loves' consultant orthoptist specifically to support babies' visual and cognitive development throughout their first year. You can read more about this fascinating science here.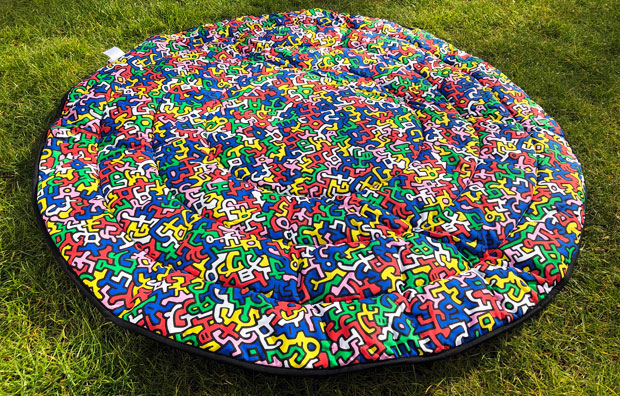 The patterns are stimulating for babies and fun for children and make a stylish addition to your home too which is nice from a parent's point of view.
The soft padded playmat is comfortable for babies to lay on – on their backs or on their fronts for tummy time and to sit on as they grow.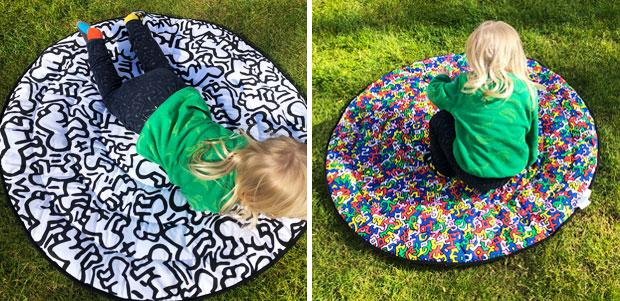 The round design is lovely and the mat is a handy size at 1m diameter. My toddler is 2 years and she has got plenty of space to lay on the mat or play with toys on it.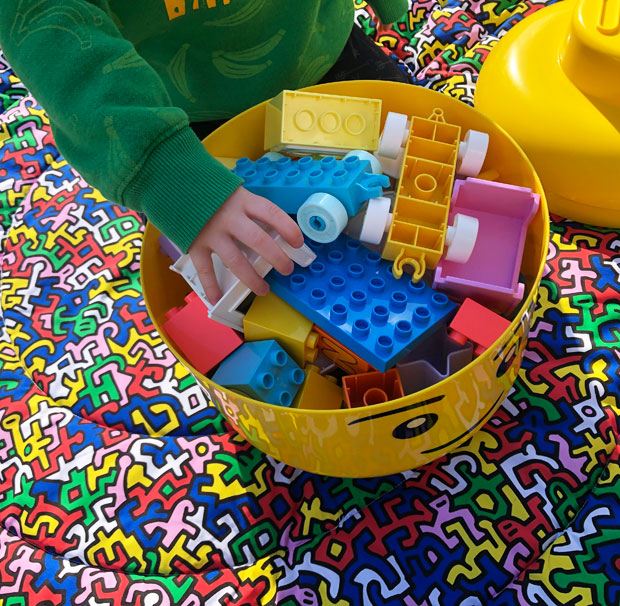 We also use it a lot for mini picnics and all three of my daughters can comfortably sit on it while enjoying an ice cream in the sunshine in our garden.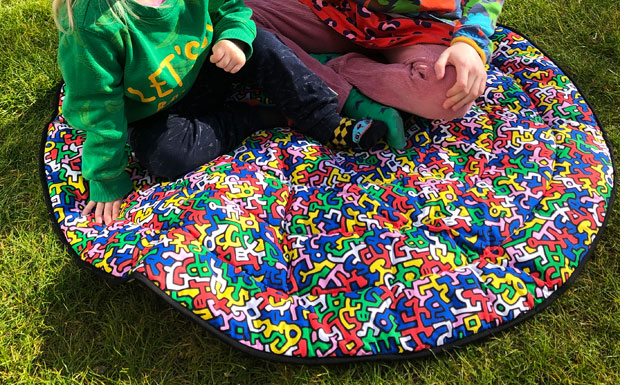 A really important factor for me is that it's machine washable and that it washes well. I have washed ours and it came out of the washing machine looking great so that's a good sign of a high quality and well-made item.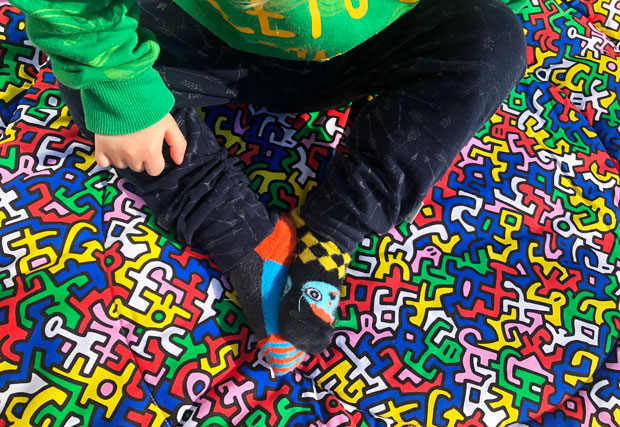 This beautiful playmat can also double as a blanket in the pushchair or for supervised naps.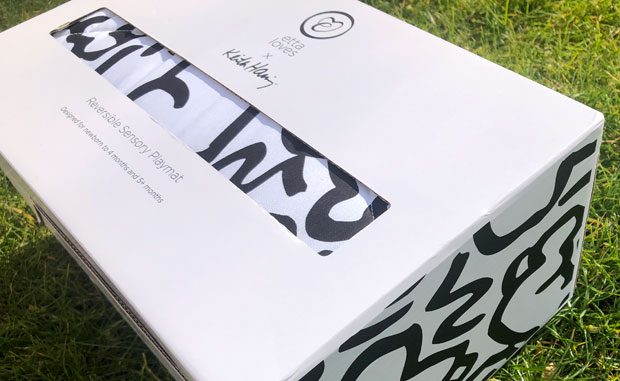 It comes delivered in a gorgeous box ideal for giving as a gift to new or expectant parents. A brilliant and useful luxury gift ideal for parents who appreciate stylish baby gear.
It also comes with an elasticated band to hold the mat together when rolled up for storage at home or for when taking with you when out and about which is very handy.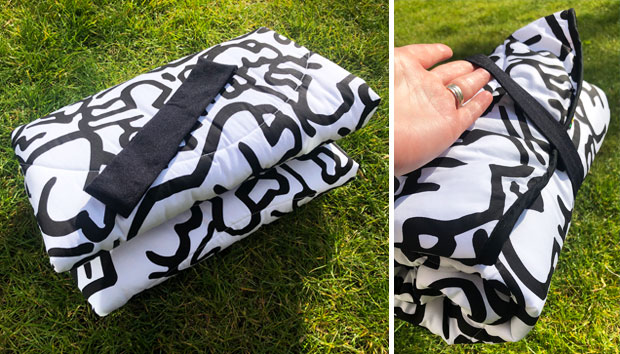 Buy your Etta Loves x Keith Haring Playmat here. There are a bunch of wonderful other Etta Loves x Keith Haring products available too which you can see here.
This product was kindly provided to us for this review. As always, all my reviews are 100% honest and all thoughts and opinions are my own.