Family Camping Essentials – Our Camping Checklist
|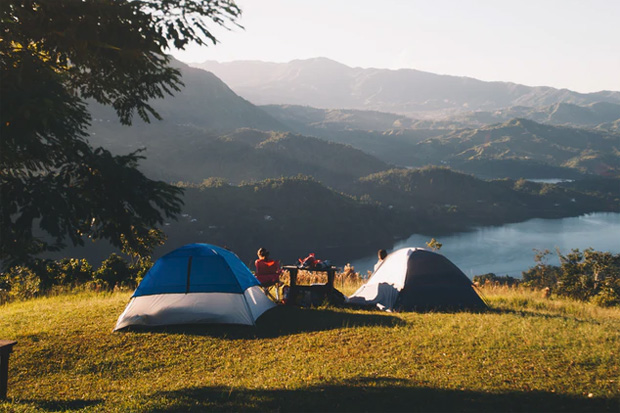 Family Camping Essentials – Our Camping Checklist
What you need to go camping is different for everyone, different destinations and trip duration, but there are some things that nearly everyone will need to take with them when they go camping so I thought I'd put together a blog post with our family camping essentials, the things we pack to go camping. As we discover new gadgets and useful products, I'll update the blog post accordingly.
We have quite a minimalist mindset when it comes to packing so there will not be any crazy luxuries included in this camping checklist, just things you actually need. If you want luxury, glamping is the best way to camp!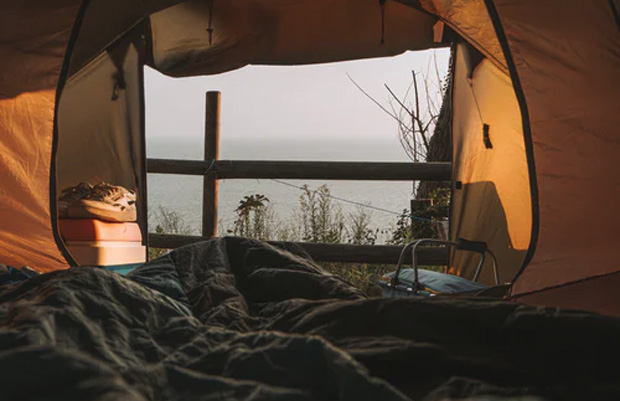 Shelter & Sleeping Equipment
The very most basic and most essential thing you need for your camping trip is of course a tent! It's advisable to choose a tent that will fit 1-2 people more that you need to ensure there's a bit of extra space to store stuff and move around.
Once you have your shelter sorted, it is time to think about what kind of sleeping equipment you would like for your camping trip. Everyone who is going should have a sleeping bag to stay warm overnight. It will get quite cold at night even in summer. For comfort, it is best to get an air bed, a sleeping mat (you can get self-inflating ones) or a camp bed for each person. What works best will depend on budget and space in your car and your tent. We have opted for a mix of air beds and self-inflating sleeping mats for our family as that is what fits well inside our family tent. A pillow, either from home or a camping pillow, will improve your chances of a good night's sleep too.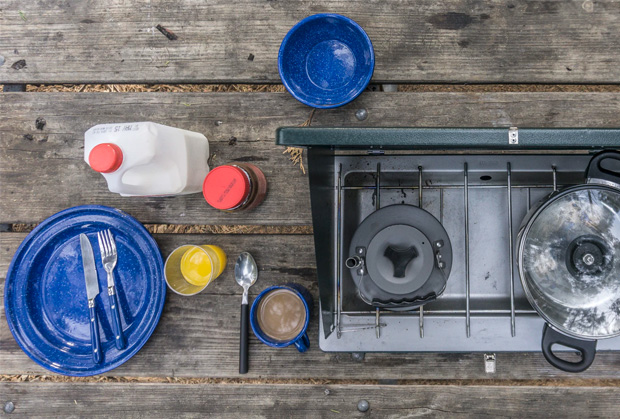 Some campsites have shops and restaurants which make camping easier as you don't have to pack as much food and equipment. Either way, you will most likely need a cool box to store any perishables in. A basic one is enough for a short trip while you'd be better off with one that you can plug in for longer stays.
If you plan to cook hot meals and have hot drinks, you need a camping stove, fuel for it, cooking pans and utensils. We have bought a compact camping stove that runs on fuel canisters that are easy to buy more of from lots of retailers.
When it comes to camping cookware, utensils, cutlery, and dinnerware, there are lots of compact options designed for camping which will help you save space. We're taking bamboo and melamine plates and cups in different colours and designs so that we can easily see which one belongs to whom and we're also taking handy cutlery sets for everyone.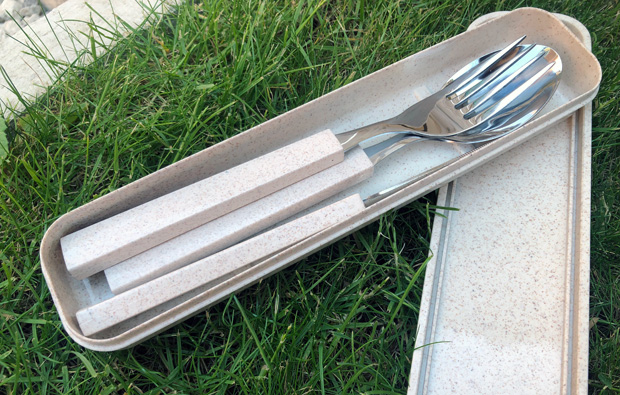 Here you can see the Viners Organic 3pc On The Go Cutlery Set & Case which is a lovely set that includes a full length knife, fork and spoon neatly stored in a secure, matching box keeping the cutlery safe and hygienic during transportation. Both handles and case are crafted from 50% wheat fibre material and quality stainless steel heads with a mirror polish. Great for camping, packed lunches and picnics.
It's also a good idea to have a water carrier so that you don't have to go to the campsite tap every time you need water. We are also taking large, 2L insulated steel water bottles to keep drinking water cool.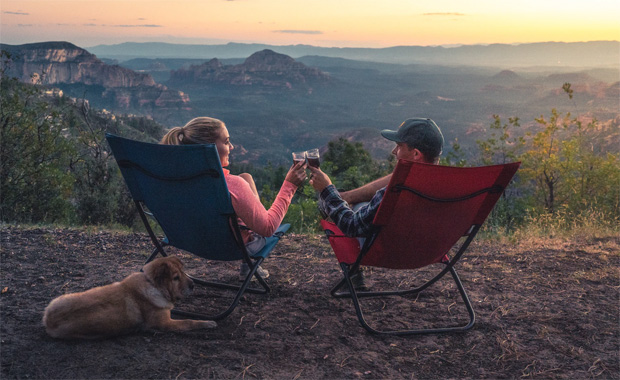 There are a few extra bits that will make your camping trip more comfortable and convenient and that includes camping chairs and a camping table for mealtimes or playing cards. This year, we have just got two camping chairs for us adults but next year we might add a table and more chairs to our camping set.
A torch or a lantern/lamp for the tent so that you can see at night is also very useful. If you have younger kids, you might want to take a camping toilet or travel potty in case the little ones need the toilet urgently!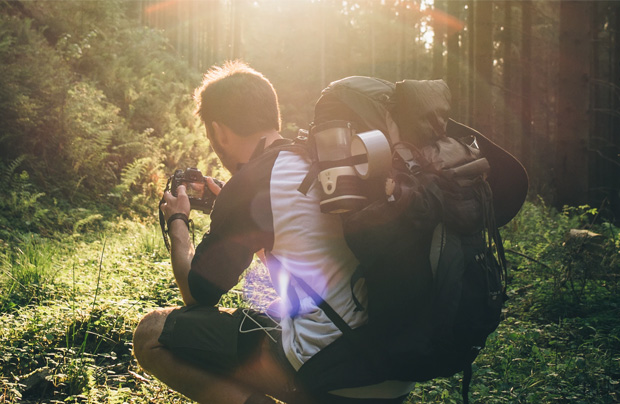 Some tools are always handy to have available when you are camping. You might need a mallet to help put your tent pegs ins. Duct tape, a penknife and some string is always good to have with you too and do not forget to pack a small brush to use to keep your tent clean.
You will also need a washing up bowl, sponge, washing up liquid and a towel for washing your dishes, pots and pans. I would not usually opt for disposable cleaning wipes, but they do come in handy for camping to wipe down any surfaces. Kitchen roll is also always useful to have on hand.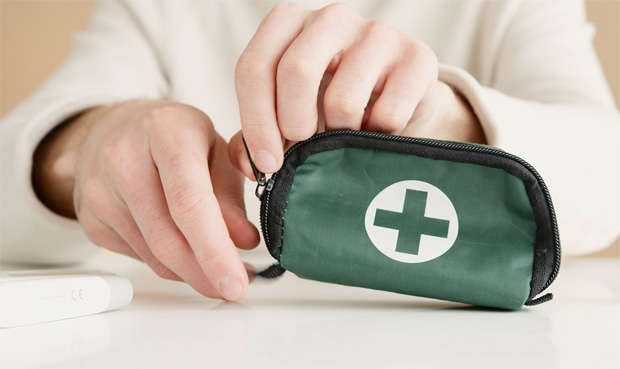 A travel first aid kit is always a great idea to take with you. Make sure it's fully stocked with all your first aid kit essentials before you go and pack any personal medications if applicable too.
For toiletries, we'll keep it basic with toothbrushes, toothpaste, soap, anti-bacterial handwash / hand sanitiser, moisturiser (our eldest's has eczema), sun cream, toilet roll, hairbrush and wipes. We are also packing insect repellent and our handy Zap-It Mosquito Insect Bite Relief Device to treat any bites.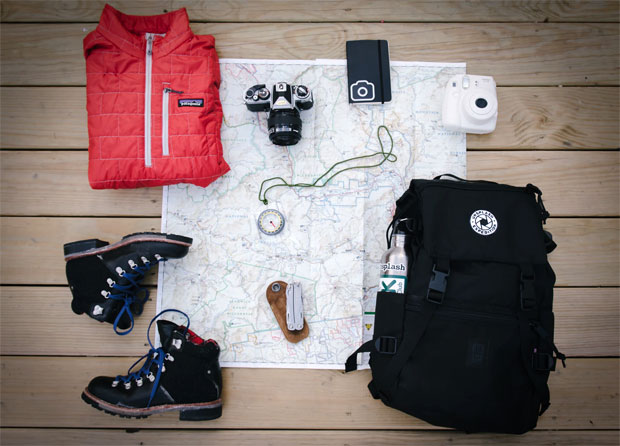 Hopefully, the fun of camping and hiking nearby will provide plenty of entertainment but we will also take some books, a deck of cards and some small toys for the kids. We will also have fully charged tablets loaded with a few TV-shows and films to watch in case it's raining or if we fancy watching something at night.
Those are our family camping essentials so far! I'm sure we'll discover more as we do more camping and experience different scenarios. Have I missed anything that you find essential?
Features gifted samples from Viners and Zap-It!.