Fancy Flapjacks Recipe (with few ingredients)
|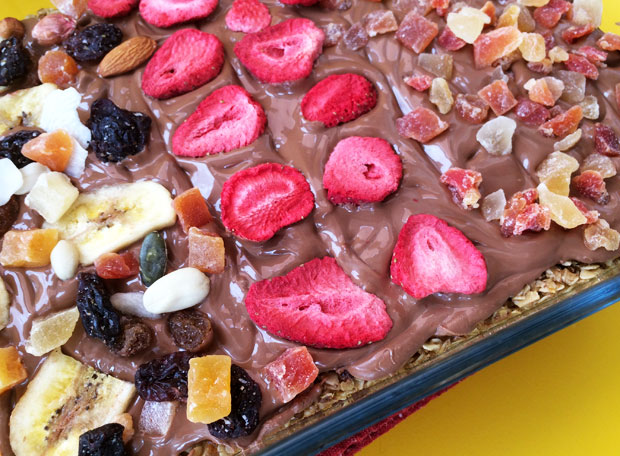 Fancy Flapjacks Recipe (with few ingredients)
Flapjacks are a great thing to bake with or without the kids. It's so easy and you only need a few ingredients that you most likely have at home in your pantry. You can add different flavourings or ingredients to the flapjack or as a topping to change it up when you feel like. Flapjacks are also quick and easy to make and absolutely yummy! If you ignore the fact that they contain a lot of sugar and butter and instead focus on the oats aspect, you can pretend that they're healthy too. The oats do add some goodness and fibre…
Last weekend, we made some delicious flapjacks using a basic recipe that we adapted to use the ingredients we have in and that we made really fancy with some yummy extras from Buy Whole Foods Online. We also added Organic Ground Linseed from Buy Whole Foods Online for added fibre, healthy fats and lots of other health benefits.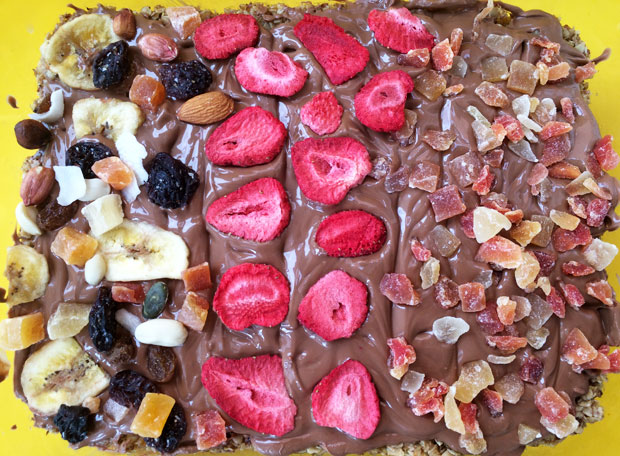 Fancy Flapjacks Recipe
Ingredients for the basic, slightly improved, flapjack:
250g porridge oats
125g butter (we used half butter, half oil)
125g light brown sugar (we used Muscovado sugar and regular sugar)
3Tbs (or more) golden syrup

3Tbs (approximately) of Organic Ground Linseed (optional)

A few tablespoons of Diced Papaya or other dried fruit (optional)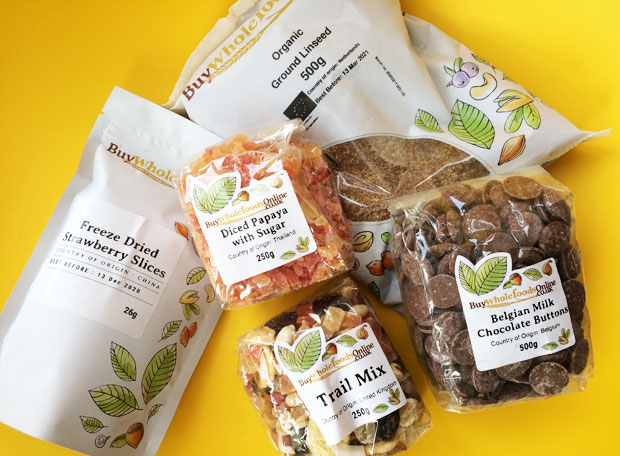 Ingredients for the toppings:
Plenty of good quality chocolate chips, about 200g. We used Belgian Milk Chocolate Buttons from Buy Whole Foods Online and they are so yummy!
Toppings of your choice: we experimented with Diced Papaya, Freeze Dried Strawberries and Trail Mix. All delicious and available from Buy Whole Foods Online.
Method – Flapjack:
Heat the oven to 200C or 180C fan.
Melt the butter in a large saucepan and add the sugar and syrup. Mix until dissolved.
Mix in the oats, linseed and dried fruit until combined.
Grease a 20x20cm baking tin (or similar, we used a Pyrex oven dish) and press in the mixture.
Bake for 20 minutes or so, depending on if you like it crunchy or chewy.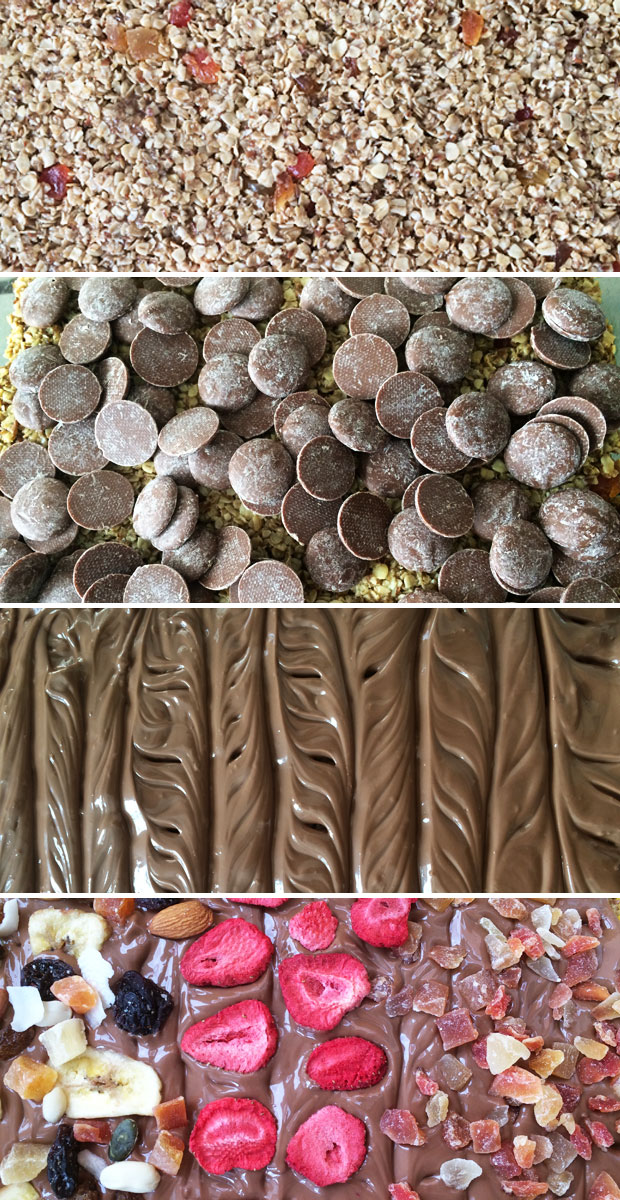 Method – Toppings:
Take the flapjack out of the oven and make an even layer of chocolate buttons.
Place the dish back into the oven for a few minutes to melt the chocolate then take it back out.
Spread the chocolate out with a fork or a spatula, then add your toppings.
Chill for a few hours, then enjoy!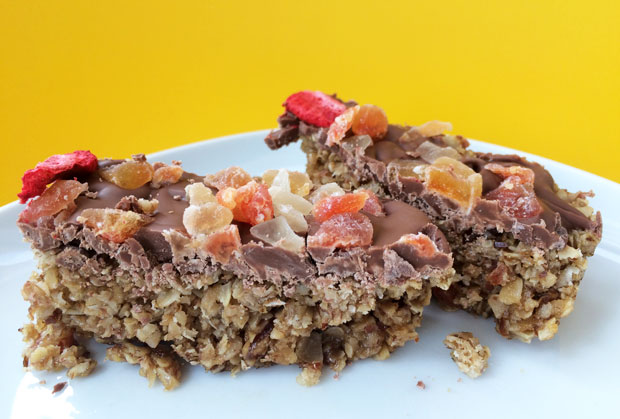 The whole family loved this fancy flapjack recipe and we're already planning on making it again very soon using the same ingredients and toppings. My daughters especially loved the freeze dried strawberry topping and my husband and I loved the papaya topping the best. The actual flapjack was rich and satisfying and the Belgian chocolate topping with fruit (and nuts) made the whole thing extra delicious and special. And the fruits do add to your five a day too!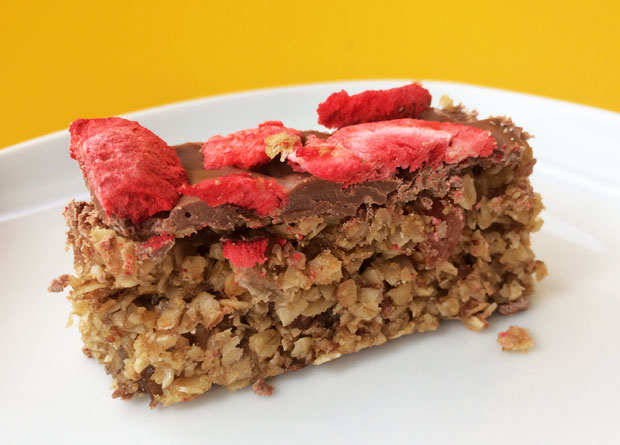 Collaboration. Thank you to Buy Whole Foods Online for providing use with some of the ingredients used to create this recipe.