Finding the Ideal Mobility Scooters for Seniors
|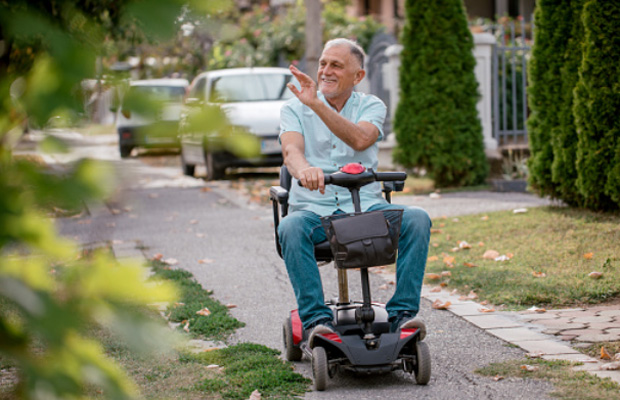 Finding the Ideal Mobility Scooters for Seniors
Many older persons with mobility issues like to use mobility scooters to go to the park or the mall, accompany family members on excursions, or just travel around their areas more easily. According to research, elderly persons who use mobility scooters are quite happy with them and use them regularly.
What is a Mobility Scooter?
A mobility scooter is a three- or four-wheeled, battery-powered vehicle with a cushioned seat and back for persons who can't walk comfortably (or at all) without help. These scooters are available in a variety of types and sizes, ranging from folding travel scooters that can be dismantled and stored in a vehicle trunk to heavy-duty scooters that can carry 500 pounds and go up to 15 miles per hour. Headlights, storage space, adjustable armrests, and a steering column are common features of mobility scooters.
Check out the website of Loaids as they have heavy duty mobility scooter reviews that are positive and consumer-friendly, much suggested by seniors and their families.
Types of Mobility Scooter?
Travel scooters are often smaller than conventional scooters, and because they're designed for transport, they're light and easy to disassemble and store in a vehicle trunk.
Many small and medium-sized mobility scooters can be disassembled and folded for travel in a car, which is a huge benefit if you move frequently or wish to use your scooter at a mall or park. If you're looking for a scooter that you can carry with you, consider if it can be dismantled and the weight of the scooter's biggest component.
A medium- to the large-size scooter is excellent for persons with broad hips or lengthy legs. Large scooters often have four wheels, are intended for all terrains, and have batteries that can go up to 40 miles before needing to be recharged.
Another benefit is that they can support more weight. On a spec sheet, "weight capacity" refers to how much weight a scooter can safely transport.
The largest, most powerful scooters can carry the most weight and travel the most distance on a single charge. Most scooters have a 3 to 5-inch ground clearance, but certain heavy-duty versions are much higher, making it easier to drive over uneven terrain.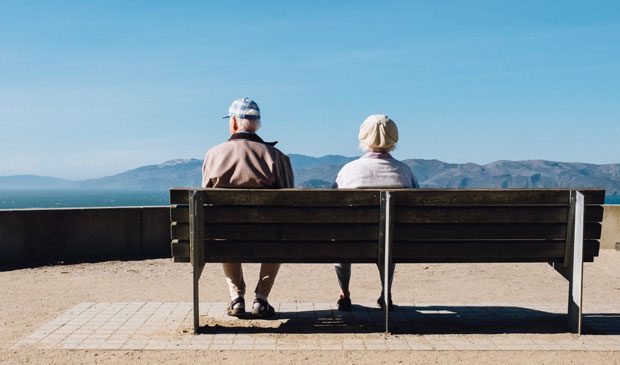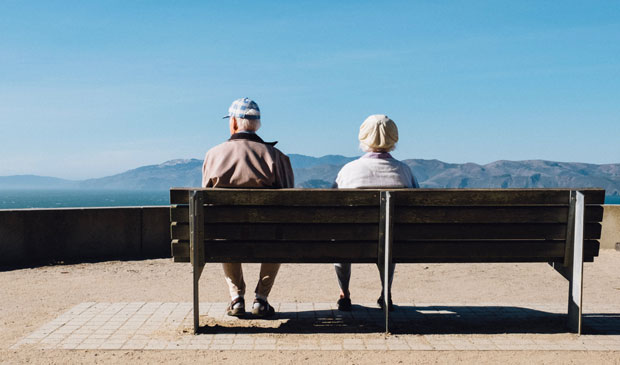 Features to Look for in the Best Mobility Scooter:
It won't take long for you to realize the importance of your scooter battery. Its ability to keep a charge will have a significant impact on your consumption, so it's worth investing in one that meets your requirements.
Once you're on the road, the battery indicator on your control panel – whether it's a colored light, an LCD bar, or an estimated range number – will save you from being stuck. You should be able to estimate how far you can travel with the power you have left, so plan your excursions accordingly.
Storage baskets and other items
Most scooters come with at least one storage basket, and you'll quickly discover that yours is indispensable. The more storage you have, the easier your life will be – especially if you need to transport items such as walking assistance, groceries, or pet equipment.
Despite being exposed to the outdoors, your basket will be quick and easy to use, making it great for bringing milk, bread, and newspapers home from the store or transporting a parcel to the post office. A zipped bag, possibly on the back of your seat, will provide more safe and sheltered storage.
It'll be a top priority to keep your scooter secure from vandalism and theft, and its security measures should assist. To begin, you'll want keyless ignition to ensure that you're the only one who can start the vehicle – especially if you plan to leave it outside.
Anti-theft alarms are also available on some scooters. When a vehicle is tampered with, it generates loud noises, much like a regular car alarm. Simply remember to turn it on while leaving the scooter alone.
When the weather turns cooler and the days become shorter, your scooter lights will become even more crucial. These allow you to ride at practically any time of day, giving you the freedom to go anywhere you want, whenever you want.
Other lights, such as turn signals and brake lights, can help you ride securely in public, so make sure you use them all – especially when riding on the road.
Mobility scooters are heavy and unwieldy, making them difficult to maneuver while not in use, especially for persons with limited mobility. Most manufacturers add a 'freewheel' option to make things a bit simpler.
You can detach the driving mechanism and free up the wheels in freewheel mode. This means you may push or drag your scooter along like a suitcase or trolley. It's perfect for parking in small locations, bringing your scooter inside your house, or moving it quickly when it's in the way of someone. When you're ready to ride again, just remember to turn it off.
Final Word
Mobility scooters can be purchased second hand too considering its expensive cost. Second hand mobility scooters has same features as new ones so it's an advisable choice.
Guest Article.