Fine Feather Press 500-Piece Jigsaw Puzzles & Toddler Book
|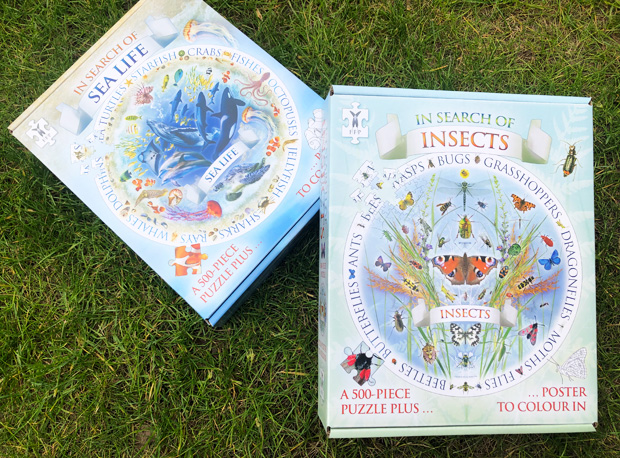 Fine Feather Press 500-Piece Jigsaw Puzzles & Toddler Book
We are big fans of jigsaw puzzles in this family and love spending quality time together on weekends and in the evenings building a new jigsaw together.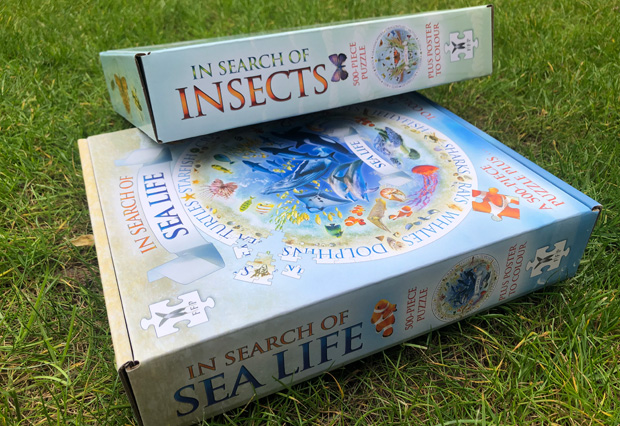 Our two most recent builds are two lovely jigsaws from Fine Feather Press: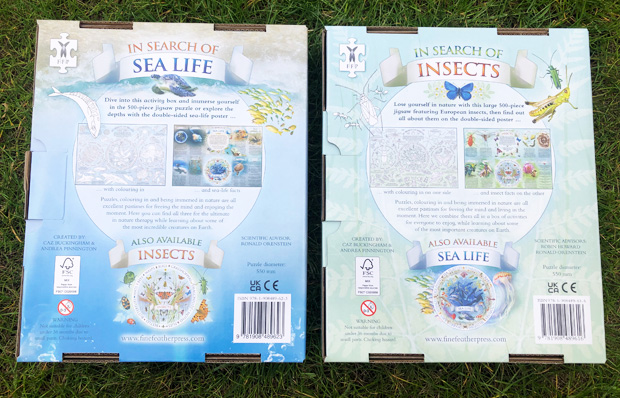 Both jigsaws are the same style – round 500-piece jigsaws aimed at children aged 7+ but that are also fun and challenging for grown-ups. I love that you get a double-sided poster with each jigsaw – on one side you can read interesting facts about sea creatures / insects and on the other is a fun colouring in activity.
These jigsaws were so much fun to build and quite difficult at times which is a good thing – we like a challenge! The nature themes are relaxing, and the illustrations are beautiful.
The finished circular jigsaws measure 550mm in diameter and look lovely! The jigsaw boxes and their contents are 100% plastic-free and made from FSC-approved sustainable paper sources.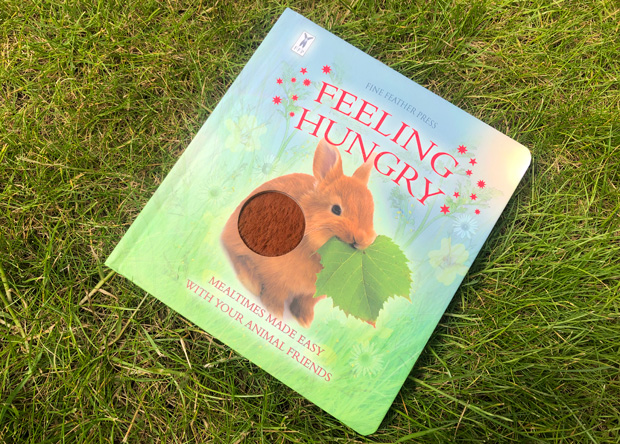 Now onto the toddler book – Feeling Hungry by Early Years Consultant Dr Sue Robson. This is a sweet board book for babies and toddlers all about mealtimes, food choices and healthy eating habits in a fun way with cute baby animals as examples. Most of the spreads have touch and fell elements too which little ones love to explore with their hands as they listen to the story.
The rhyming text is fun to read for grown-ups and to listen to for children. It's a lovely book and I like that it covers such an important topic of life.
These items were sent to us for review. As always, all my reviews are 100% honest and all thoughts and opinions are my own.