Five Hacks For a Quick Home Improvement
|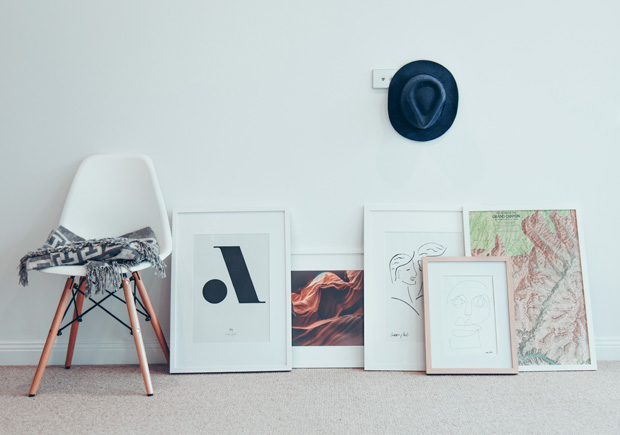 Five Hacks For a Quick Home Improvement
Giving your home a refreshing new look can seem like an overwhelming challenge, but sprucing up your living space doesn't have to be stressful experience that breaks the bank. Using these five hacks for your home, you can make your home look larger, more lavish and extremely stylish using relatively inexpensive techniques in next to no time.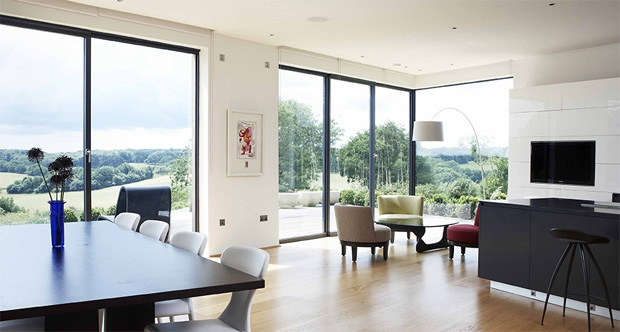 Hack #1: Let There Be Light
Does your room give you energy and make you feel ready to face the day? Or does it make you feel tired, drowsy and groggy? If you say yes to the latter, you may have a room that is too dark and dreary.
The common resolution to an overly dark room is to paint the walls white, and while this isn't the wrong approach, it can cause the room to look plain and dull. Instead, why not try other light colours like soft pinks and peaches, lighter shades of satin, creams and soft roses. Match these colours with furniture of complimentary light shades as well, and you have a room that is much lighter and brighter.
Furthermore, you can make use of reflective surfaces – and not just mirrors. While large mirrors are certainly a brilliant option, you can also use gloss finished surfaces such as on kitchen units.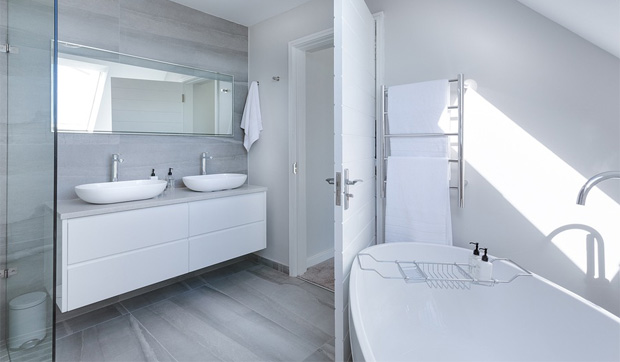 Hack #2: Room Enlargement
If you're living in a small house, you don't need to move to have rooms that feel larger – you can fake it until you make it. For example, in bathrooms, using large wall and floor tiles can make the overall bathroom look larger.
In the living room, use sofas and armchairs that are on legs as opposed to lowered to the floor to give more of a sense of space. Again, make use of large mirrors and glass, even in the interior doors throughout your home.
Having your walls painted in two shades half, or using floor to ceiling bookcases can help make the ceilings appear higher.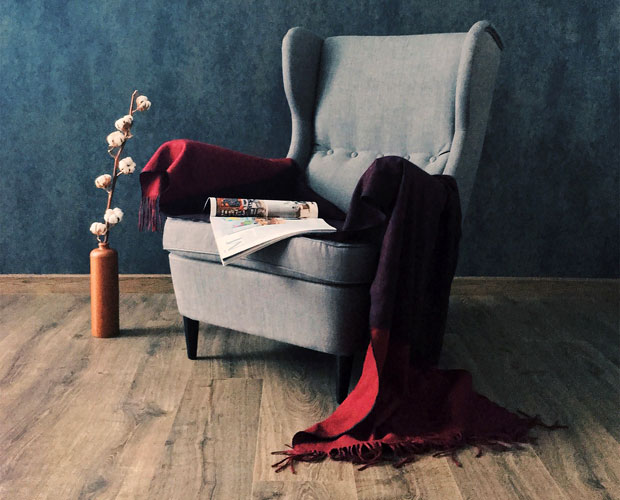 Hack #3: Constrain The Plain
Moved into a new-build, but worried it looks a littler artificial despite all the open plan, modern chic? Not to worry, there are thankfully a few ways to spice up the place quickly and inexpensively. If the furniture is a little placid and too uniform, there's no need to replace it all, just replace one piece in the room with something that is a little different and unique. Boutique or charity stores can contain incredible pieces of furniture that will really make the room stand out from the rest and add a visual focus for your space.
Want something extra fun for the kids' bedrooms? Poke holes in the lamp shades to make a starry night-time glow.
If you want to introduce a little rustic feel to a room, using a stack of books as a side table can make for an interesting look, and using rope to hang mirrors can further add some old-time feel to an otherwise modern bathroom or kitchen.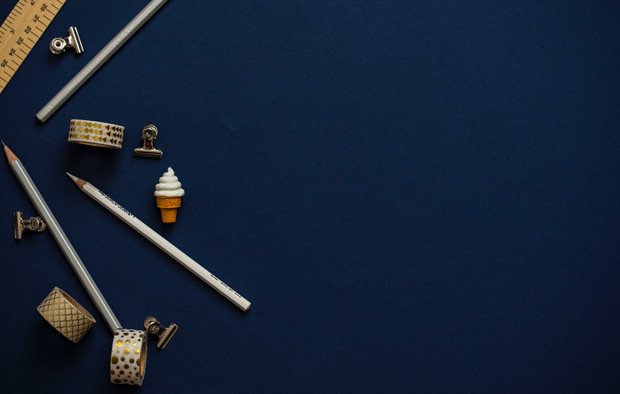 Hack #4: Colour Me Interesting
A further way of improving the aesthetic of your home is to play with colour, but this doesn't mean you have to pay for a new paint job or furniture.
Using Washi Tape, you can colour your home without damaging walls or furnishes. Have blinds in the office? Pick two to three complimentary colours and stick them to each blind in an interesting pattern. Then, use a matching colour on your desk lamp to make subtle patterns on the desk shade, either on the outside or even the inside for some subtle detail. Finally, make those plain white coasters interesting with patterned Washi tape.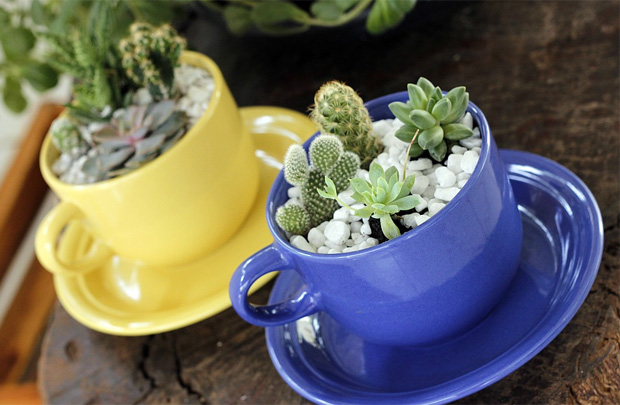 If your mother's old china is still collecting dust in the cupboard, it's time to bring it out and use it for something useful – decorating your home in innovative ways. Small house plants such as miniature cacti or herbs can give a kitchen a rustic feel when placed in small mugs on the window pane.
Decorative plates can make for interesting mosaics on the what are otherwise plain colour walls. Some plates can easily be made into clocks with a simple drill and clock kit, while others may be large enough to have a small circular mirror placed in the middle for a cost effective wall mounted mirror.
Guest article by Anne Haimes Interiors. Contains a sponsored link.