Fun Crafts for Families to Do Together
|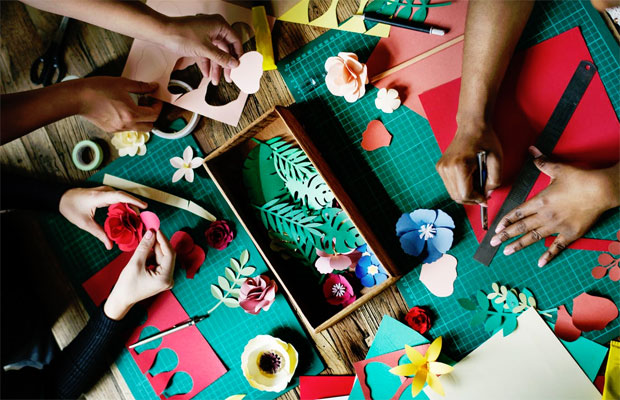 Fun Crafts for Families to Do Together
Crafts can be a fun way for the whole family to come together. In fact, crafts can do far more than that. They can even help autistic children while getting the whole family involved. But, what crafts are there to do? Luckily, there are an array of options to choose from and we are going to give you some ideas now.
This is a great option for the family from toddlers to teenagers to adults. Younger kids can help with the decorating while older kids can help with the actual baking. The easiest thing to help younger kids get involved is to make cakes or cupcakes. You can sit them down, lay out icing, sprinkles, and other decorations and let them go to town. Even older kids and adults can have fun decorating a treat to eat.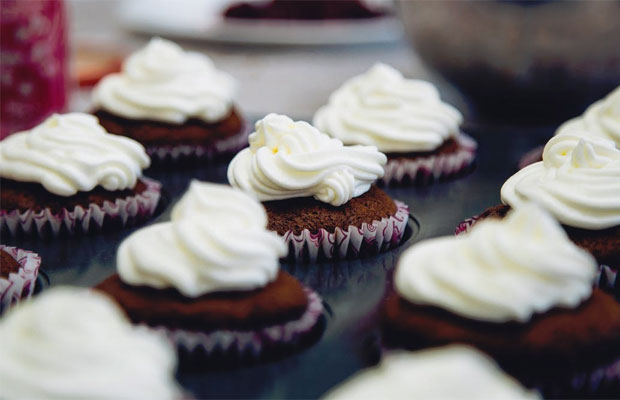 This craft is especially good for children with autism because it helps them distinguish between colors as well as catches their interest with bright colors. All you need to do for this is to mix paint and dilute it with some water – acrylic choices would be best for this particular craft. Once you've done this, put the paint water in an ice tray with popsicle sticks in them. After about 2-3 hours, you can pull these out and you and your family can paint with them on paper, giving a unique twist to the traditional painting.
For this craft, you need pictures and general craft supplies. For children with autism, this helps to engage sensory skills by using different textures. To do this, you can use rice grains, 3D stickers, buttons, and more. These can be on any theme you want as well from family photos to clippings from magazines, you have the freedom to choose. Everyone in the family can make one as well and they are the perfect way to liven up and personalise a child or teenager's bedroom.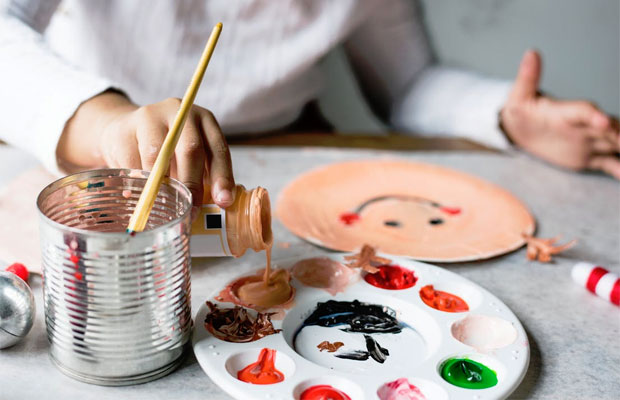 Covering your child's hand or foot in paint or even just tracing it to make art seems like a classic go-to. However, that doesn't mean it can't be fun and even the adults can join in for a bit of mindless fun. A foot can easily be turned into a unicorn or horse when it is turned sideways, given a face, and some yarn for a mane. A hand can be turned into a classic turkey or whatever your creative mind comes up with. The idea behind this is to let you and your kids' imaginations fly and create something beautiful and unique out of it.
A snow day isn't always in the books, especially with spring fast approaching. However, this doesn't mean that you have to give up the snow. With this craft, you can make fake snow for you and your kids to play in. All you need is a little baking soda, shaving cream, and some silver glitter. Now, this one can get a little messy so be prepared.
You are going to use a whole, 1 pound box of baking soda for this craft and about a half a can of shaving cream – however much it takes to have your snow hold its shape. Add glitter until your "snow" has the glistening shine of the real thing. Then, mix all your ingredients together and get ready to play! You can create "snow castles", snowmen, and whatever you can think of. This is also a great sensory experience for autistic children.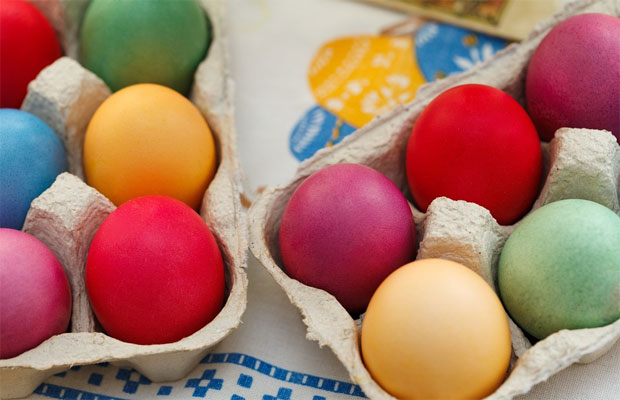 There are plenty of things that you and your kids can do with an egg carton. They make great ladybugs, for example. They also make for wonderful flowers when you cut them the right way, add a pom-pom center, and a green, pipe cleaner stem. Some pipe cleaners can also make a fantastic dinosaur. So, let your imagination fly, gather some pipe cleaners, pom poms, and paint and get to work on creating something wonderful.
Conclusion
Crafts can be a great way to bring a family together or even help an autistic child with the help of the whole family. They are fun and allow your creativity to take control for a while, creating something that you might not have thought of before.
Guest Article.