Fundels Play & Learn Writing Letters Educational Game
|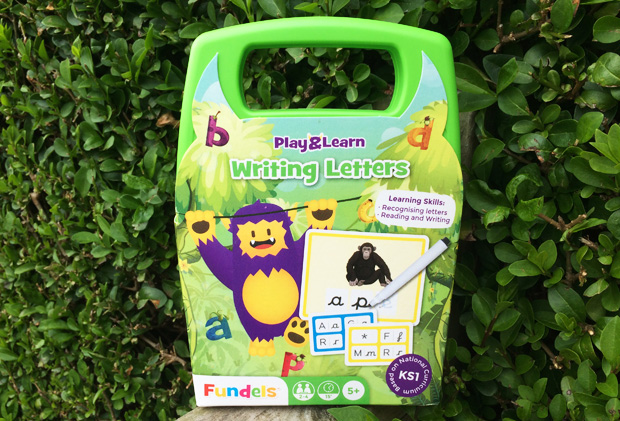 Fundels Play & Learn Writing Letters Educational Game
My eldest daughter will be starting school in September and I'm sure she'll love it. She's always been very keen to learn new things and has loved letters and numbers from a very early age.
She loves playing educational games and working her way through educational activity books too. A couple of months ago, we got two educational games from Cartamundi Fundels called Colours & Shapes and Matching Numbers and they were a huge hit.
Now we have another game from the same range called Writing Letters. Like the other games, this one also comes in a handy storage case.

This Fundels game helps children learn to recognise, letters, practice writing them and learn words with 3-6 letters whilst having fun playing with friends or siblings. The game is suitable from around 4-5 years old when young children usually start learning how to read and write. It's perfect for children who are about to start school or have just started to help them get a head start.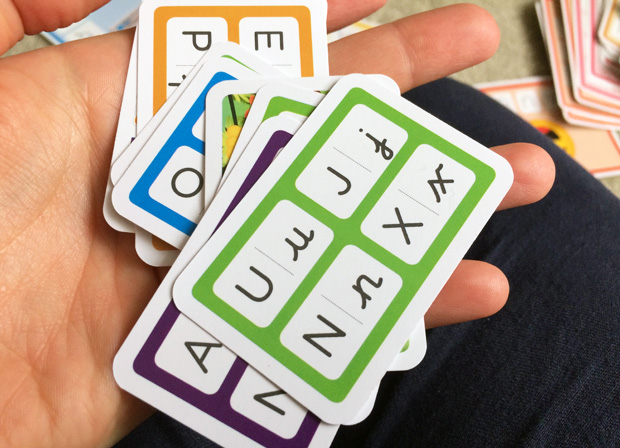 The pack includes two types of cards — 42 big writing cards and 38 smaller letter cards — and an erasable marker to use for writing. The cards can easily be wiped clean using the eraser on the pen cap or a damp cloth. The game can be played with 2-4 players and to get started, each player takes one big writing card and then all the letter cards are upside down in a pile.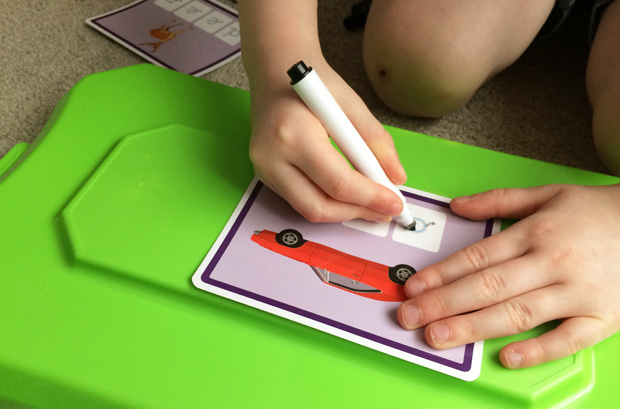 On your turn, you pick a small card and write all the letters you can find from the card that match letters from your word on the big card. It's a bit like bingo! When you're done, the next player picks a card and does the same thing. The first one to complete five words, wins the game!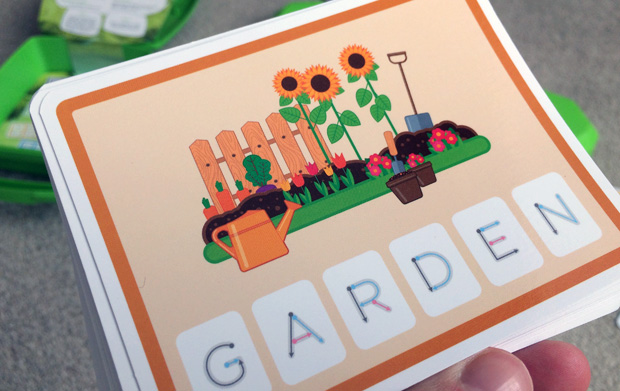 The writing cards clearly show the best way to write each letter which is great for children who are learning to write and I love that there's a mix of capital letters and lowercase letters.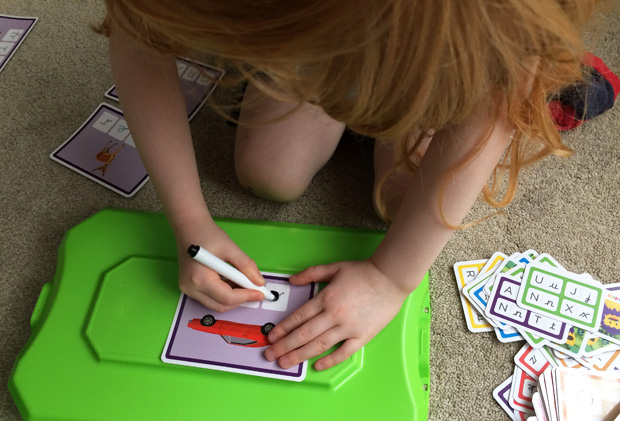 You can play the game on your own too or simply use the writing cards and the pen to practice your writing and learning to recognise and read words. My 4-year-old loves doing this and she's learnt lots!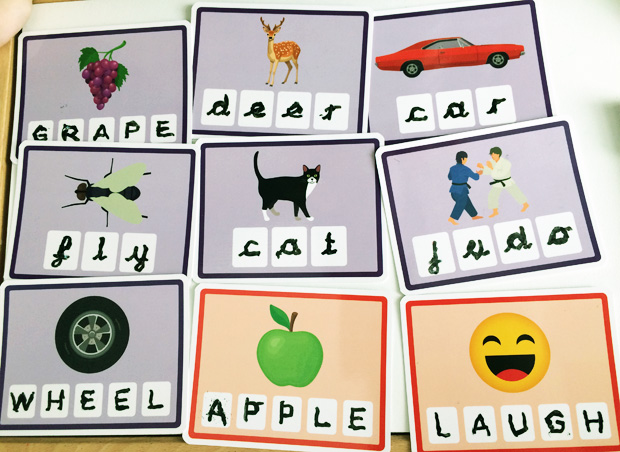 Buy the game from Amazon.co.uk here.
Sample provided for this review. As always, all my reviews are 100% honest and all thoughts and opinions are my own.