Funko Homeware Review | from VeryNeko.co.uk
|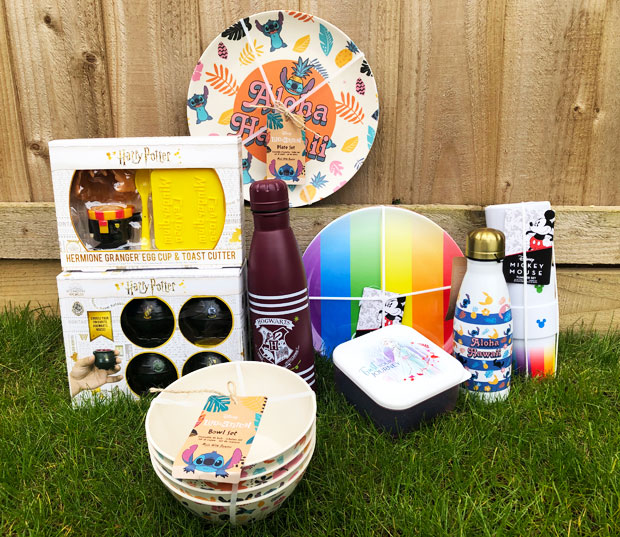 Funko Homeware Review | from VeryNeko.co.uk
VeryNeko.co.uk is an online store specialising in branded clothing, collectibles and accessories. They have a large homeware section that you can see if you click here, including lots of Harry Potter homeware.
We love fun items for the home and have a selection of Funko Homeware products from VeryNeko.co.uk that we absolutely love. Let's have a closer look at the items we selected for our family. As you can see, some of the favourite themes in our house include Frozen, Harry Potter, Lilo & Stitch and rainbows!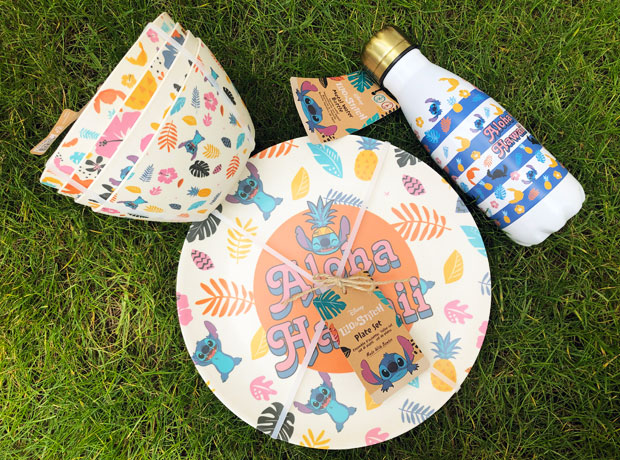 Let's start with Lilo & Stitch which is my middle girl's favourite! We have the Funko Homeware Disney Lilo & Stitch Aloha Hawaii Bamboo Plate Set and Bowl and these are great! The bamboo bowls are the perfect size for cereal or serving snacks and the matching plates are full-sized plates suitable for grown-ups or children. These are ideal for at home, for parties or for dining outside – picnics or BBQs, for example. There are four different designs in each pack.
We also have the Disney Lilo & Stitch Aloha Hawaii Metal Water Bottle. This is a small sturdy bottle so great for young kids or to pop in your hand bag. It's a leak-proof design and the bottle is insulated too so will keep your water nice and cold. This is our favourite style of reusable water bottles as they're easy to drink from, keep water chilled and are easy to clean too.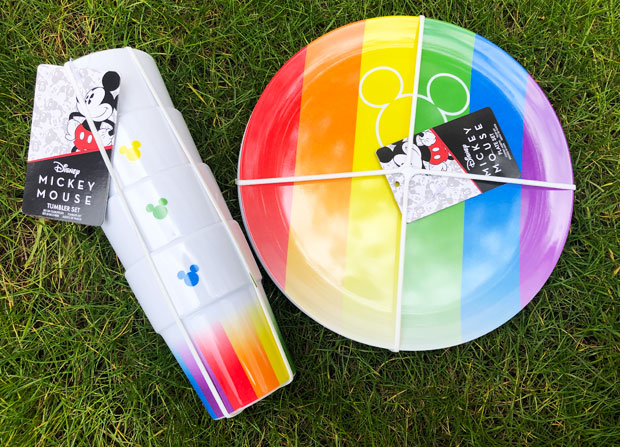 Next up, more plates and some cups! These Funko Homeware Mickey Rainbow Melamine Plate Set and Tumbler Set are ideal for picnics and we'll be taking them camping too. Each plate set includes four rainbow designs and the tumbler set has different coloured Mickeys on the side so you can easily see which cup is whose.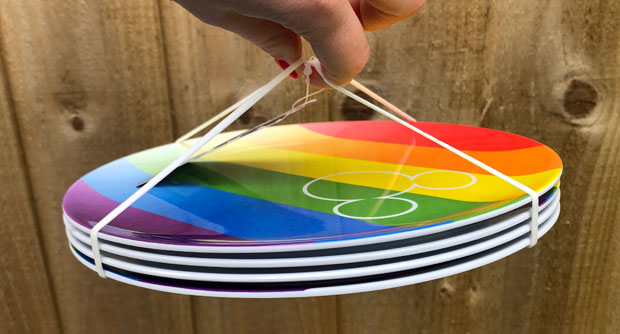 The sets also have a clever elastic band that keeps them together which is handy for storage and transport.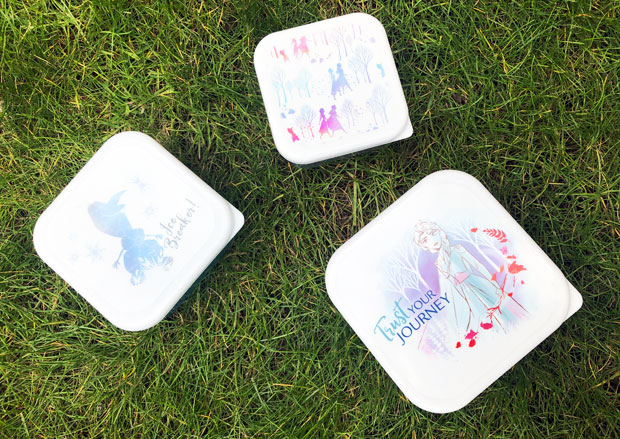 We also have the Funko Homeware Disney Frozen 2 Trust Your Journey Plastic Storage Set which is a set of three Frozen 2 lunch boxes in different sizes and colours and with different designs on the lid. Perfect for any Frozen fan!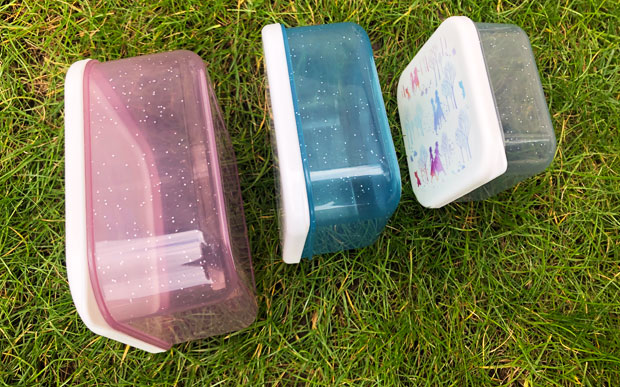 We use these kinds of boxes for storing craft supplies which we have a lot of so it's great to have some more boxes for this purpose. They're sturdy and easy for children to open and close.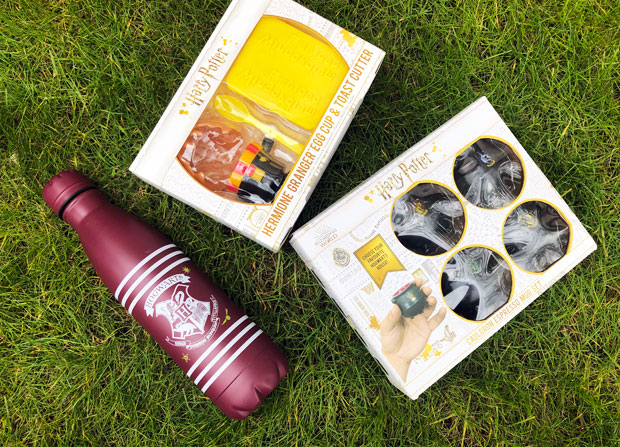 Last, but not least, Harry Potter homeware! My eldest daughter is very into Harry Potter and my middle girl is too so these goodies are perfect for us.
The Harry Potter (Crest & Stripes) Metal Drinks Bottle is a great size for adults and children to use when out and about or for the gym or school. It has a beautiful design and keeps water chilled too.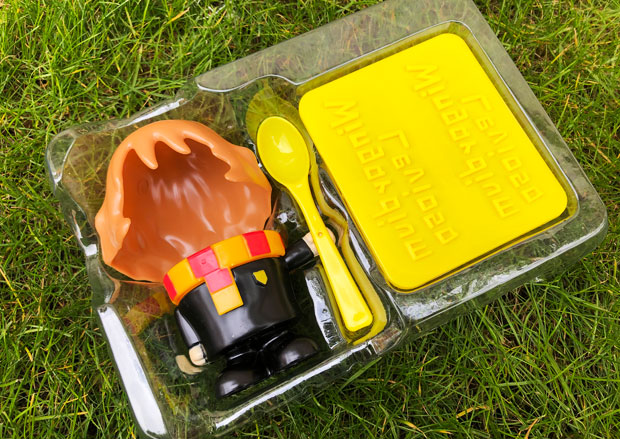 The Harry Potter Hermione Granger Egg Cup is a fun breakfast set for Harry Potter fans and includes an egg cup that looks like Hermione's Hogwarts uniform, Hermione's hair to sit on top of a boiled egg, a spoon and a toast stamp and cutter.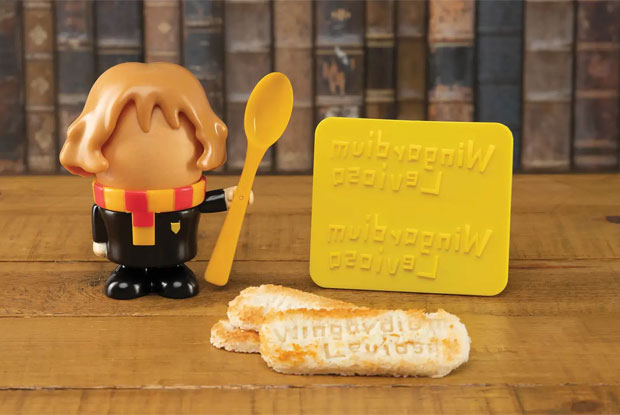 It's a fun set that would make a great gift for a Harry Potter fan. We surprised our girls with this for a weekend breakfast and they absolutely loved it!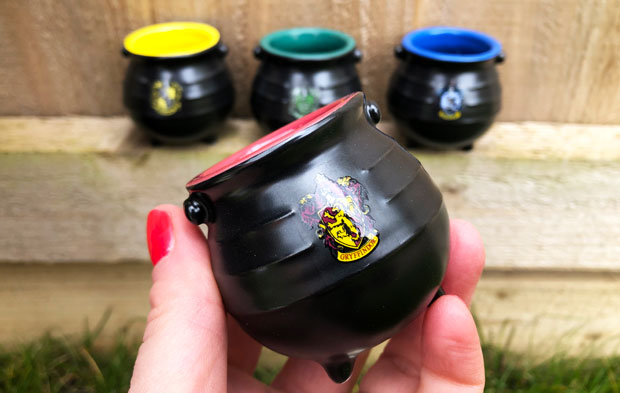 These mini cauldrons are actually espresso cups! They are so cute! The Harry Potter Cauldron Espresso Mug Set includes four adorable cups – one for each Hogwarts house.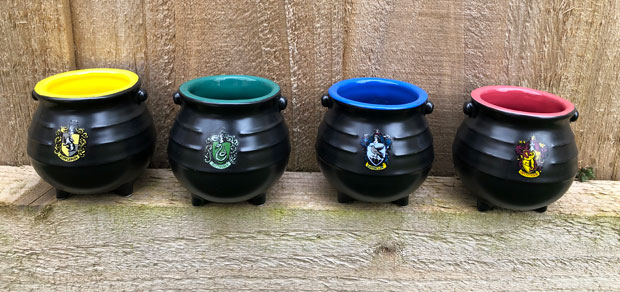 They can be used to serve hot drinks like coffee or mulled wine or for dips or small desserts. My girls use theirs for decoration in their room and to store small things like hair clips.
We love our new Funko Homeware products from VeryNeko.co.uk. All the designs are amazing and fun and everything seems to be good quality too.
These items were kindly gifted for this review. As always, all my reviews are 100% honest and all thoughts and opinions are my own.