Fussy Natural Refillable Deodorant Review
|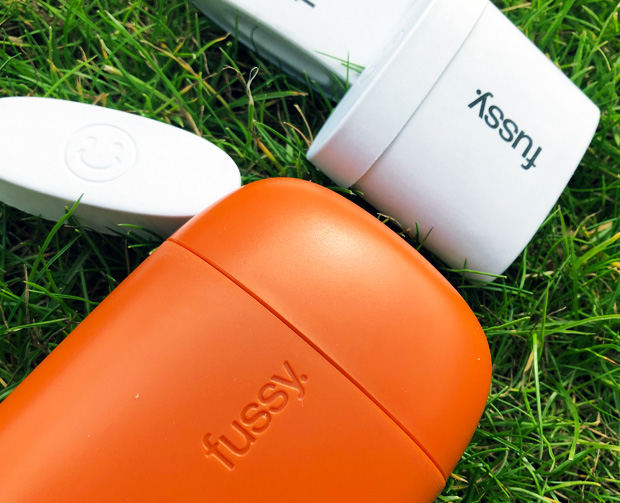 Fussy Natural Refillable Deodorant Review
Natural deodorants are not new to me and I have found a few that work well but none that have a packaging that is practical to use. Tins and paper card tubes are great as they're recyclable but they are a bit messy to use. That's why I was so excited to hear about Fussy natural refillable deodorants.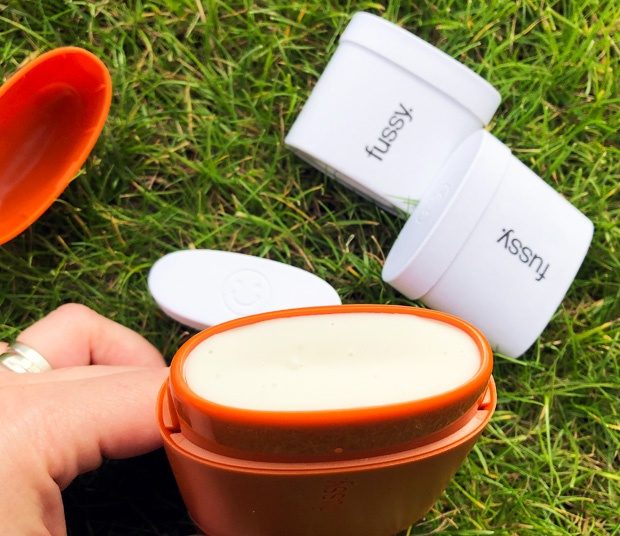 Fussy is a natural and sustainable deodorant that comes in plastic-free packaging. The deodorant comes in compostable pods that you add to your reusable case that you can use forever.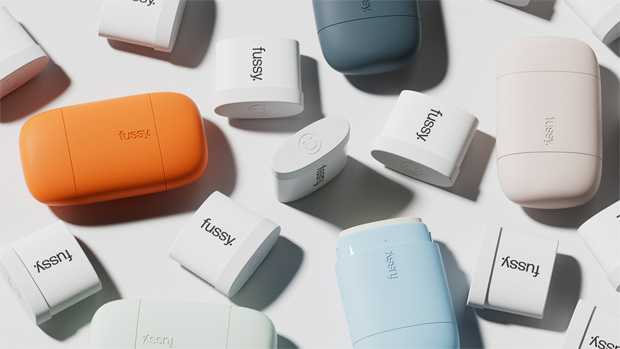 Choose between Burnt Orange, Mint Green, Ocean Blue, Midnight or Blush for the case and Wavy Days, Night Tales, Sun Drunk, Bare All or Wide Eyed for the scents. I went for Burnt Orange as orange is my favourite colour and I'm lucky to be able to try a few of the different scents – Night Tales, Wavy Days and Bare.
The scented ones smell amazing and the Bare one is great if your sensitive to scents, want to smell just like you or don't want any scents to clash with other scented products like your perfume. I'm looking forward to trying the other scents in the future too.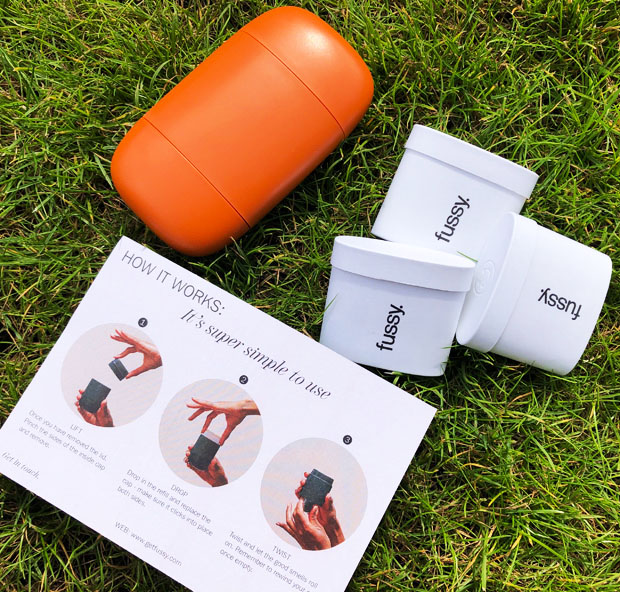 The deodorant is really easy to assemble – simply drop in the plastic-free refill using the top-loading mechanism, then twist it up when you want to apply it to your armpits. The refillable case has a beautiful and ergonomic design that was inspired by pebbles that you can find on beaches. The only downside is that it doesn't stand up but I guess a pebble wouldn't either!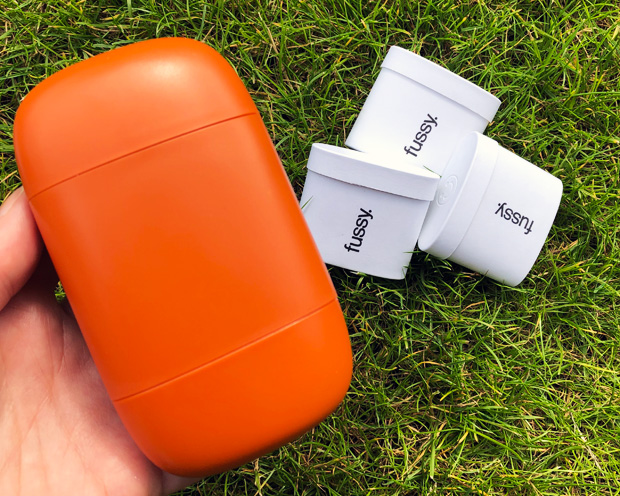 Fussy offers a subscribe and save option or you can buy as a one off to try the products.
Do Fussy deodorants work?
Now to the deodorant itself. To tick all the boxes, the deodorant itself needs to work too and I'm pleased to say that Fussy Natural Refillable Deodorant works very well for me and is very effective. The creamy formula is all natural, free from aluminium, parabens and 100% vegan. It feels gentle on my skin (some deodorants cause irritation for me) and offers great protection. The science-backed formula (that contains a probiotic normally found in yoghurt that inhibits the growth of odour-causing bacteria) combined with the lovely scents leaves me feeling fresh all day. Like all creamy deodorants, it's best to leave it to dry for a few minutes before getting dressed to avoid marks on clothes.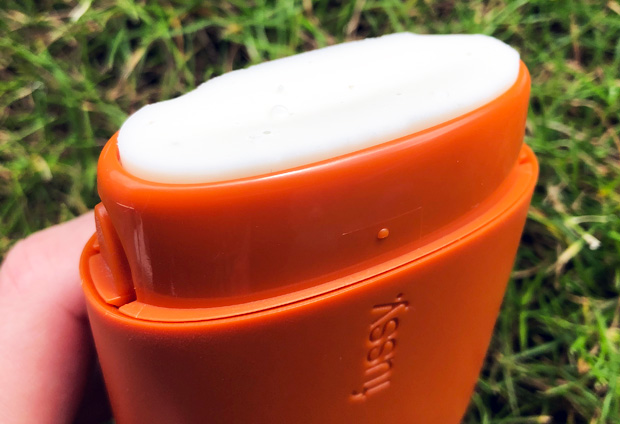 I would recommend Fussy Natural Refillable Deodorant to anyone looking for an eco-friendly deodorant that is effective and practical too. Order your Fussy here.
Samples were provided to me for this review. As always, all my reviews are 100% honest and all thoughts and opinions are my own.