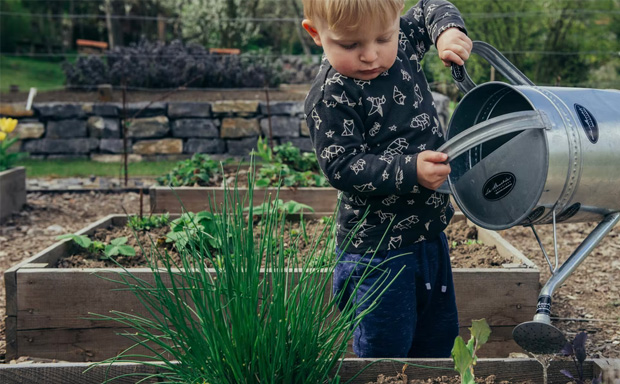 Garden Ideas For Kids
Are you looking for some fun and creative garden ideas for kids? Whether you want to get the kids away from their screens and out in the fresh air, or want to get them interested in a gardening project, there are lots of ideas you can try. From instant entertainment, like dens and climbing frames, to long-term projects, like planting a vegetable patch together, there's something for all ages and all backyard sizes. Find some inspiration to get your kids into the garden.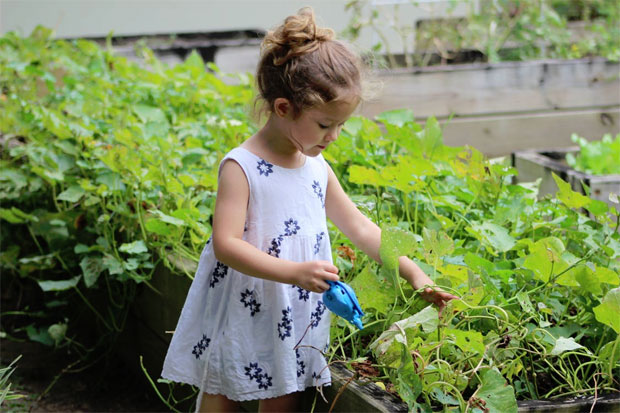 Vegetable patches are a great addition to a child-friendly garden. For kids, they're a fun project, as they can watch their hard work pay off and taste what they have grown. Choose fruits and vegetables that are easy to grow and germinate quickly considering the short attention span of most kids. Courgettes, tomatoes, carrots, lettuces, and micro salads are all good options. 
Even if you don't have much space to plant a kitchen garden, you can still plant seeds in window boxes or containers. You can even grow some fruits and veggies in hanging baskets if floor space is tight. Make your veggie patch look pretty with some lights from GlowGrounds.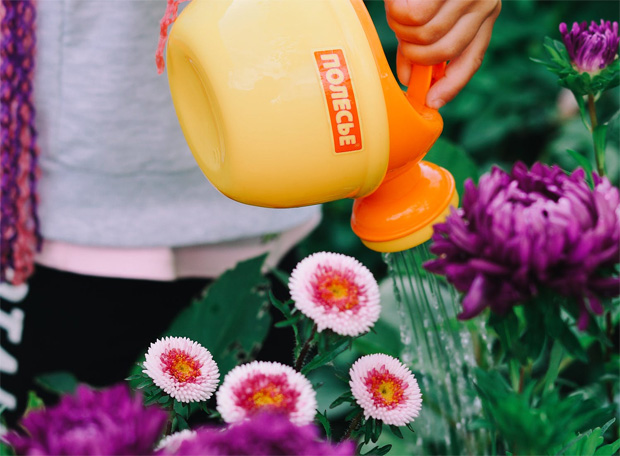 Treat Your Kids To Their Own Tools
A great way to get slightly older kids to feel interested in gardening and to make them feel like they have some responsibility is to get them their own set of gardening tools. There are plenty of options out there that are designed to be safe for kids to use. Just check the age range before you buy them.
Investing in the right tools will make the whole process of gardening a lot easier. Choose lighter shovels and invest in a pair of gloves for your child to make them feel important when they're helping you in the garden.
You could also allocate a couple of square meters to be your child's own to work on. This will encourage them to have a sense of responsibility for the designated area. If you have only a small amount of garden space, you could consider using plant pots instead. Indoor plants are also a great option for kids and can be placed on tables or windowsills. Make sure the area you give them is kept clean, weed-free, and with soil in good condition.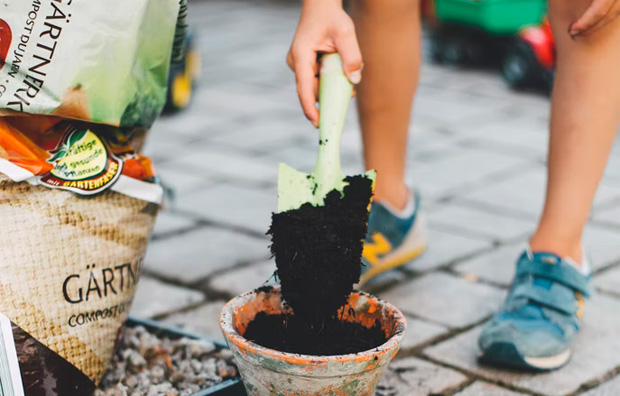 Choose Child-Friendly Plants
Be careful when you choose plants for your garden if your children will be out there all the time. Always avoid plants that are poisonous or known to be skin irritants. Common garden favorites that you should avoid include daffodils, lily of the valley, and foxgloves.
Less common varieties that you should avoid are Daphne, which has poisonous betties, and Euphoria, because it has stems that ooze white sap when picked that can be a nasty skin irritant. Cherry laurel, mistletoe, rhubarb leaves, laburnum, and delphinium should also be avoided. This is not a full list, so always double-check before you buy or plant anything. Plants like clematis, fuchsias, begonias, and bussy lizzies are all safe.
Contributed Article.