Hamster Buggy Bags Review – How Did I Live Without You?
|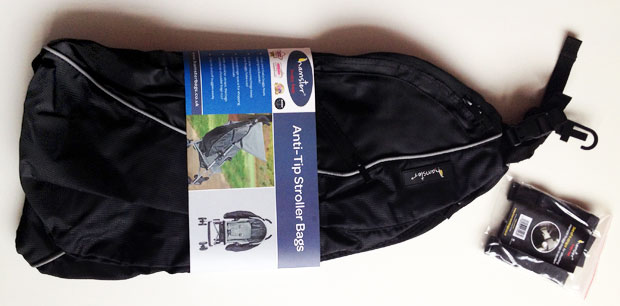 Hamster Buggy Bags Review – How Did I Live Without You?

Let me start by saying that these things are amazing! I'd been looking for something like this for ages and finally found them — Hamster Buggy Bags. They are simply genius!
They are two bags that attach to both sides of your pram or pushchair and provides you with loads of storage for baby stuff and shopping without the risk of your pushchair tipping over. The way they attach, mean that they actually make the pushchair steadier as the weight is so evenly distributed across the frame of the stroller.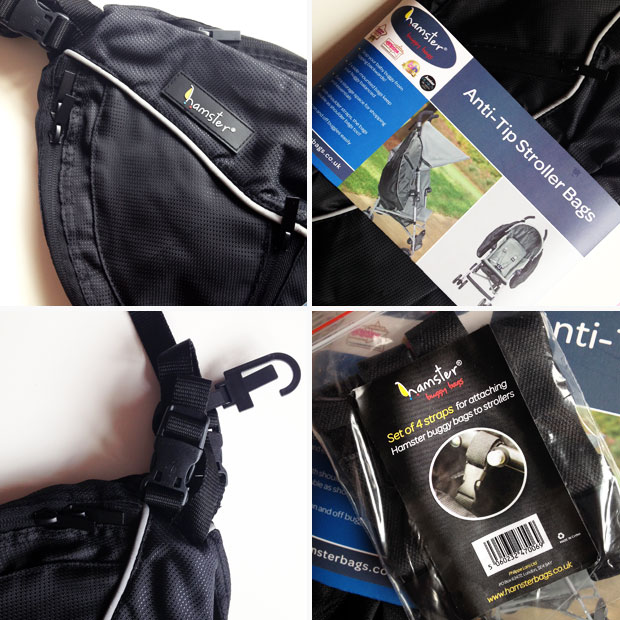 The bags are made of really good quality fabric that seems to be weather-proof. The bags are really sturdy and the stitching and all the details are really well executed. There are plenty of pockets both on the inside of the bags and on the outside to organise various baby or toddler bits.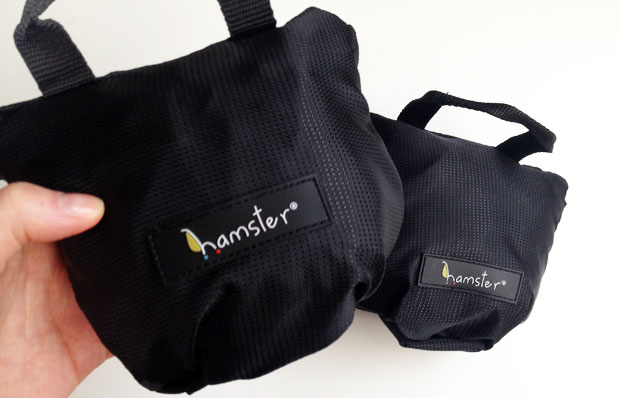 The bags roll up neatly into themselves, into a pocket on the back just like a fold-away raincoat. When they're rolled up, they have carry handles that can also be used to hang them onto the handles of the pushchair or any hook when not in use.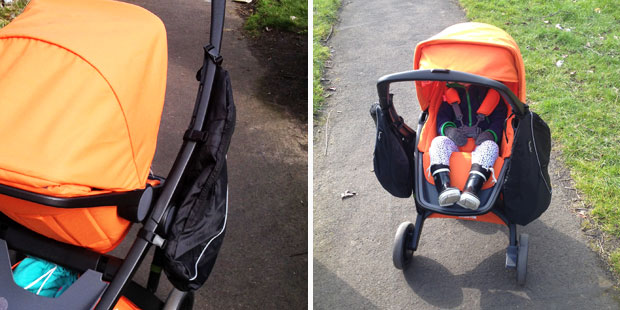 The bags come with straps for attaching them to your buggy. You leave the straps attached to the pushchair and just clip the bags into place when you need them. This means you only need to figure out how and where to attach them to each pushchair once. All pushchairs are different so you might need to try a few ways before finding the best solution. You can buy extra sets of straps if you have several pushchairs so that you don't need to attach them every time you swap.
We have a new pushchair by Greentom that we love but it's barely got any storage — the basket is tiny and you can't hang any bags over the handle bar. The Hamster Buggy Bags have really saved us and mean we can still use this pram for all occasions even when we need to carry a lot of baby gear or shopping.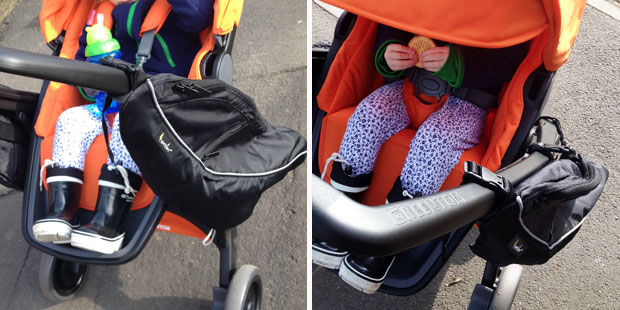 The bags were really easy to attach to the Greentom with the two permanent straps at the middle and the bottom and the top ones (that are attached to the bag) through a loop in the handle bar near the top. The bags stay in place and are easy to access at all times. Each bag can carry about 5kgs.
The bags have reflective lines on them to ensure visibility in the dark which is really clever and useful. They also have a shoulder strap which means you can unclip the bags and carry them across your shoulders if you have to leave your pushchair somewhere but don't want to leave your stuff. You can, of course, use the bags on their own too — I did this the other day when we went out for a meal with our toddler because one Hamster Buggy Bag was just the size I needed.
I'm so happy with these bags! They are amazing and you can really tell that they've been designed by parents and with parents in mind because they do everything I could've asked for. Absolutely brilliant! I don't know how I coped without them — they've made my life as a mum so much easier!
They come in a pack of two and are available to buy from Mothercare, Kiddicare.com, Hamsterbags.co.uk and Amazon.co.uk. They come in Black, Red or Blue and cost £24.99 for a set.
You can use the Buggy Check on the Hamster Buggy Bags website to see how they fit to different pushchairs and also see a list of brands they definitely work with but they pretty much work with all pushchairs with a regular, triangle shaped frame.
We were sent these bags for this review. As always, all my reviews are 100% honest and all thoughts and opinions are my own.