Hauck Viper Trio Travel System Review
|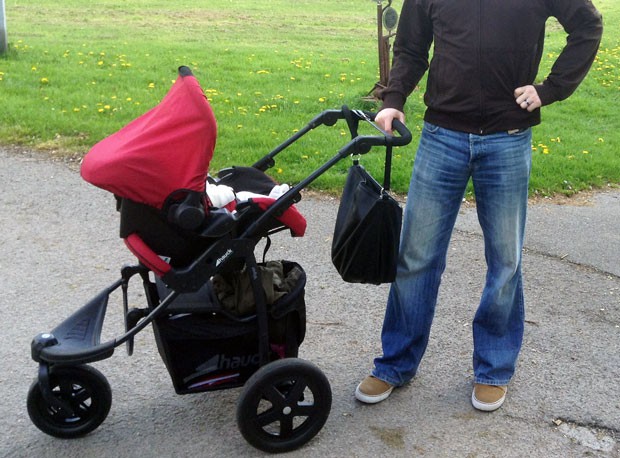 Hauck Viper Trio Travel System Review
This is our pram/travel system! As I update this post in February 2016, we have had this travel system for over two years and it's been really good for our family.
The pram or travel system you get for your baby is a bit decision and you need to do your research before buying. Did you know that you can even get your dog a stroller these days? Today we're focussing on our travel system for our firstborn though.
I had a few demands when I chose our pram: it needed to be a 3-wheeler and the wheels needed to be as big as possible (this makes steering and getting up onto pavements/buses/etc. so much easier), I wanted a travel system to save money and make life easier in general, the travel system needed to be sturdy and safe, the handlebar adjustable and I wanted a big shopping basket. And of course I wanted it all for a good price!

All this I got with Hauck Viper Trio Travel System. The fact that it's a lovely red colour is a bonus! (It's available in other colours and designs, too.)
I bought ours from Amazon.co.uk for around £180 (current price is £182 – prices on Amazon can change all the time) which I think is amazing value. I know a lot of parents who have spent five times as much on their travel systems who are not happy with theirs.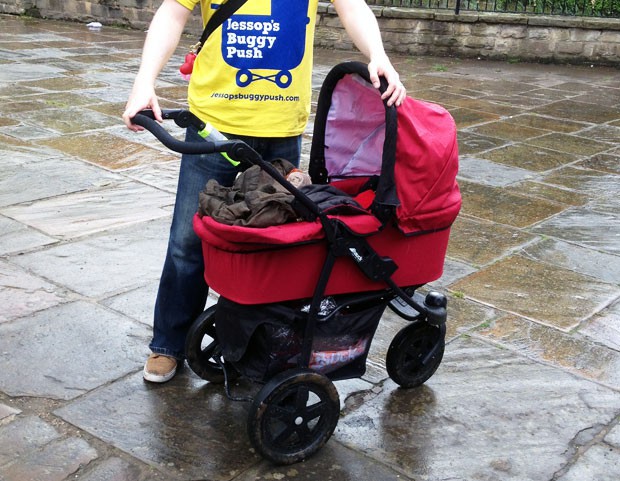 We never bought a Moses basket. Instead we just used the carry-cot from this pram. It worked wonderfully and our newborn baby loved sleeping in it. It is also safer to move around with a sleeping baby in it than traditional Moses baskets.
This travel system fit our needs really well. We used the carry-cot when until our baby wanted to sit up all the time, then we changed to using the car seat in the pram all the time for short trips and of course we always used the car seat when we are out and about with the car.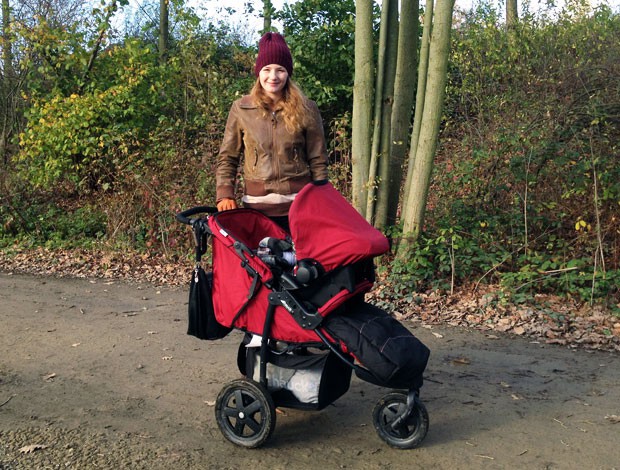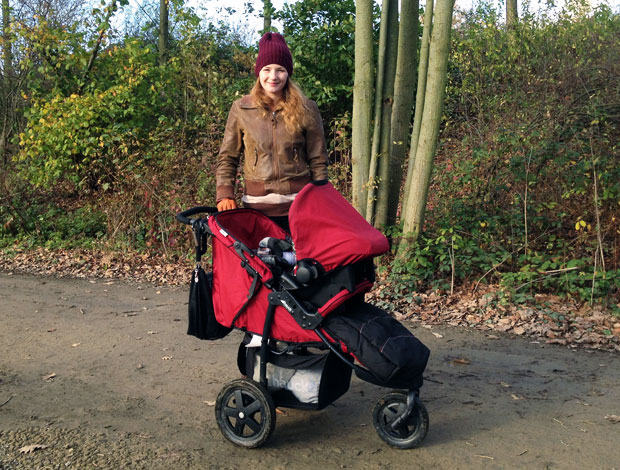 When our daughter got too big for the carry-cot, we moved on to the pushchair stage. I love that you can still fit the car seat in the pushchair bit so that you don't have to wake your baby up moving her from the car to the pushchair. We still use the pushchair now that my daughter is 2 years-old and she's still got lots of room.
The wheels are huge and amazing! They never get stuck and the pushchair is so easy to steer. The one big handle makes it easy to push the pram one-handed too.
Other good bits:
it's quite easy to fold and doesn't take up too much room folded up
it comes with a rain cover
the front wheel is lockable
the frame is lightweight
the brake/lock is big and easy to apply
the shopping basket is really big
the different parts are really easy to swap and click onto the frame
you don't need anything else – this travel system will last from birth until your child no longer needs a pushchair
The only negative thing I can think of is that you need to fold the seat and the foot rest down before you can fold the pushchair up which can be a bit annoying when you're trying to get into the house quickly. Other than that this is a brilliant travel system and it's still going strong over two years later.
I'm very happy with this purchase and would recommend this travel system to all parents with similar needs. Buy from Amazon.co.uk.
The red design is currently unavailable at this price but it keeps coming back so keep checking if you are interested. Contains a sponsored link.